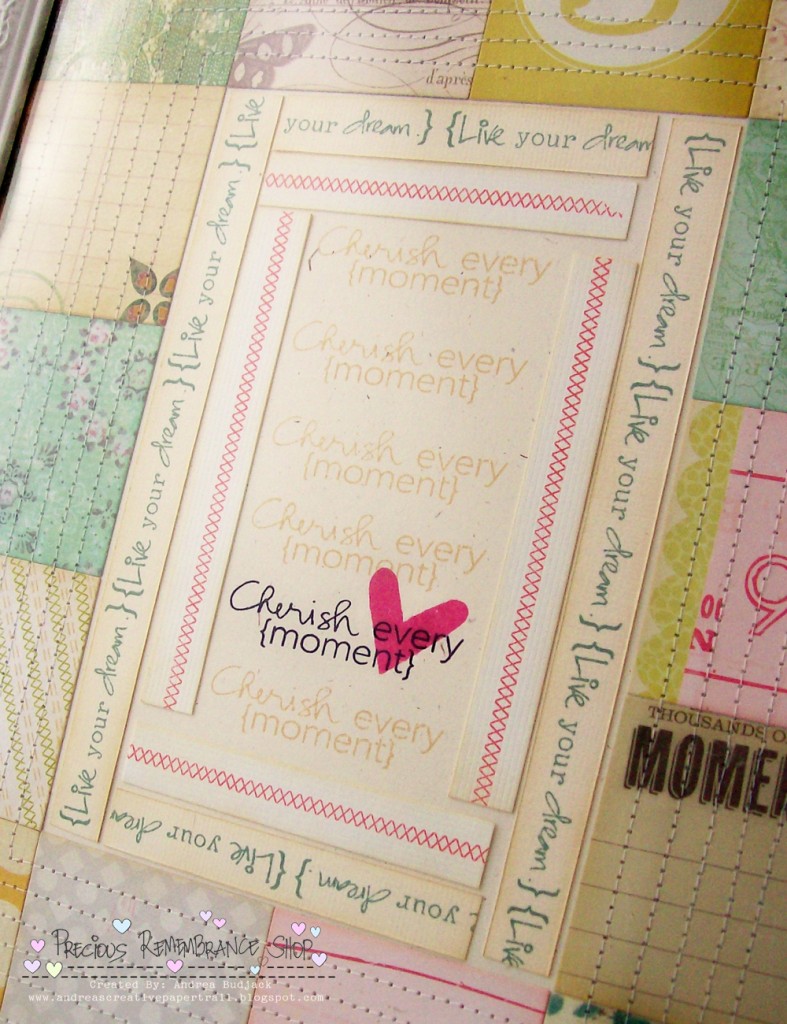 Welcome to Create It Wednesday's with me, Andrea!  A day to share ideas, techniques and lots of color using Precious Remembrance stamps and goodies.  As we continue celebrating the release of the new Positive Thoughts Stamp Set this month, here to share with you two projects today using similar technique and color to show off this amazing set.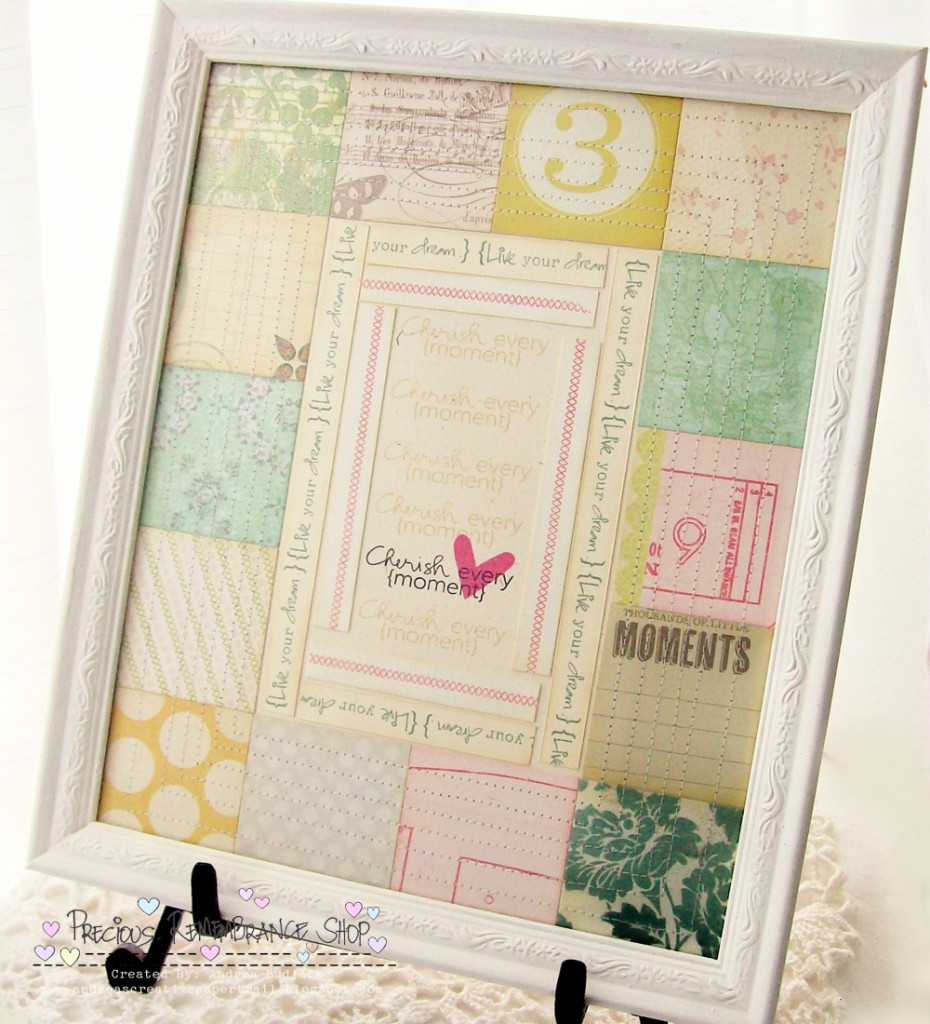 Last year I picked up a few frames from a second hand store that could be painted, disassembled and ready to display a few of my favorite things.  Here I used die cut squares of scrap pieces of paper, stitching and different shades of cardstock to create an inspiring wall hang.  Used the border stamps and sentiment stamps to frame the main sentiment in the center of the picture and to add detail to a couple of the die cut squares.  Before you adhere everything, simply lay them out and cut the length to your liking.  I then used a linen/kraft ink to repeat the center sentiment and one in black.  Love the single heart in bright pink to stand out.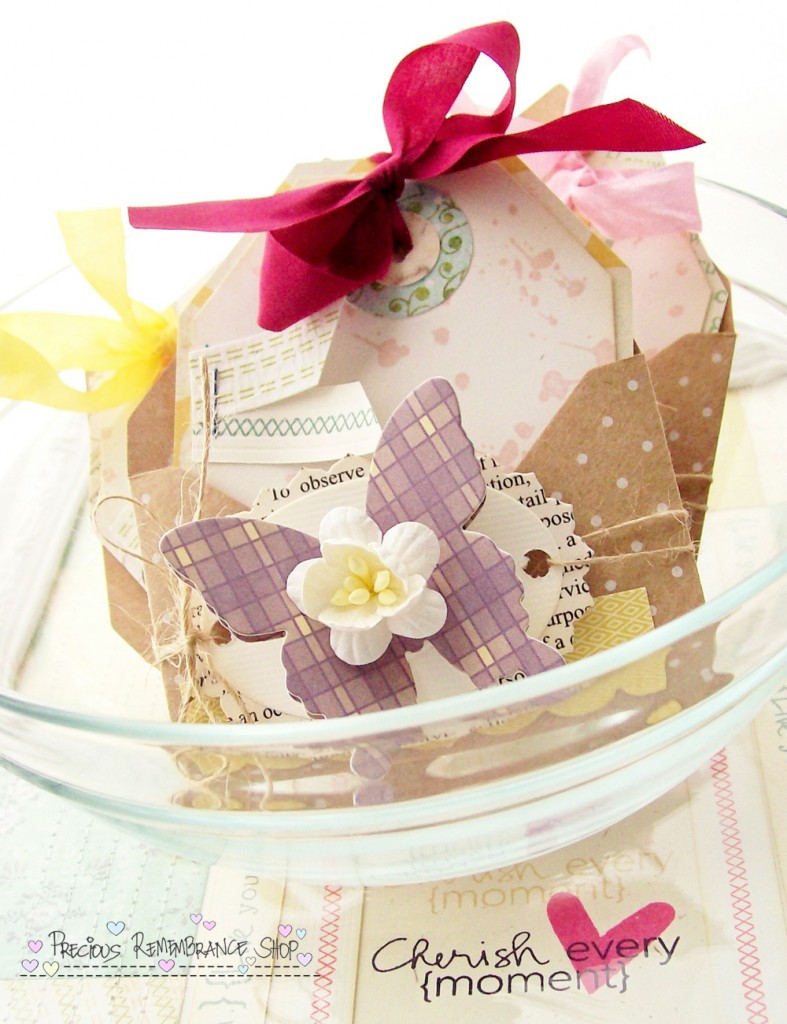 I then created a set of tags that are similar in design and color.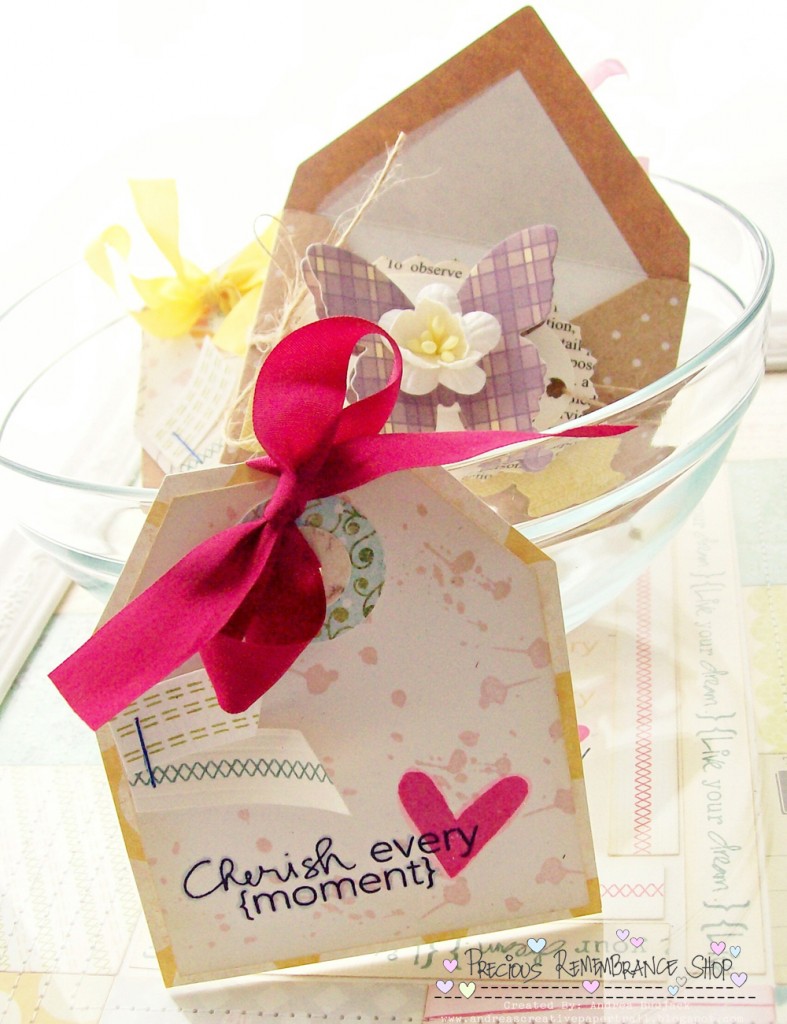 The paint splatter creates the background for these tags in a soft pink.  Adds detail without over powering the design.  Have a wonderful day!