Hi, friends!  Elena here, with another Saturday Creations post for you!
I always thought the circle images from Precious Remembrance's "positive thoughts" set looked like a coffee-mug ring.  When I think of sharing coffee with a friend, I think of chatting about the good, the bad, and the ugly…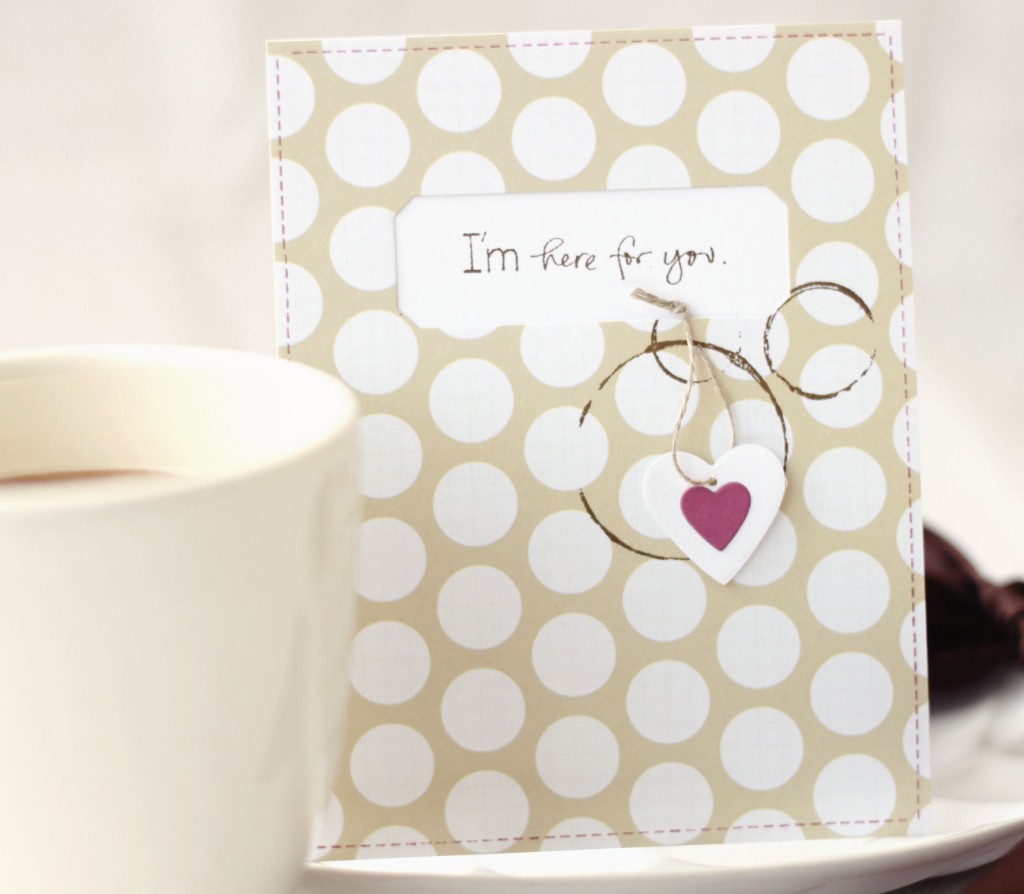 I created this card when I needed something flat for mailing, but still wanted it to be special.  I started out with a patterned paper mat and sent it through the die-cutter so that I could stamp the sentiment onto the card-base and have it show through.
Because I'm always holding my breath when I send my cards through the sewing machine, I opted to stamp the stitch line all around the patterned paper.  (When stamping the shorter sides, a little selective inking helps to avoid any overlap.)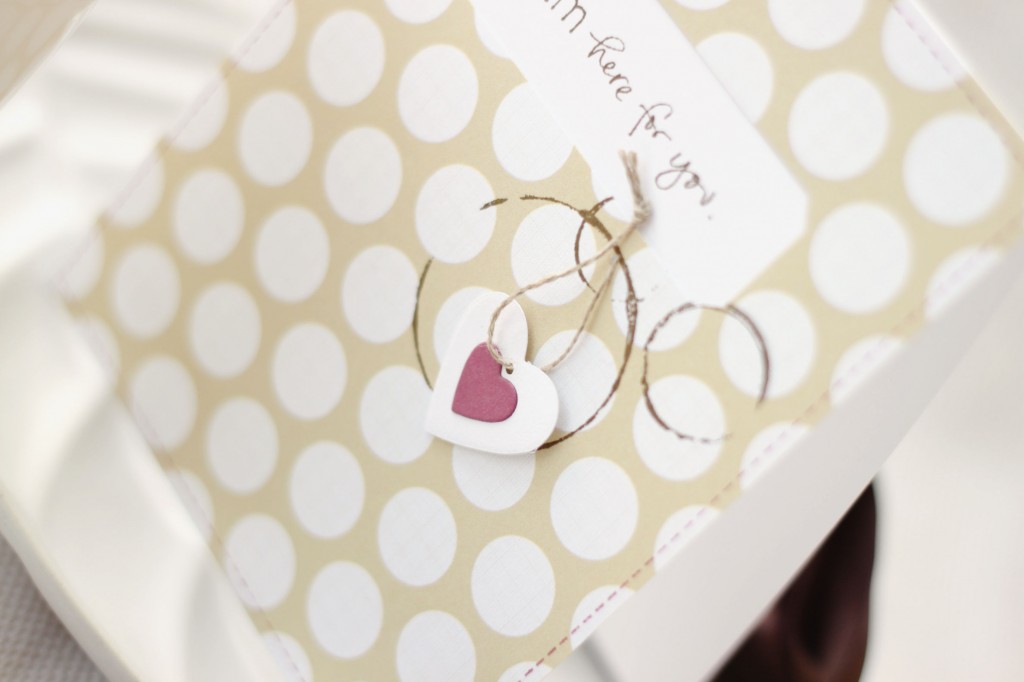 After having stamped the coffee ring image, I adhered 2 hearts together, and slid some twine through both the hearts and the patterned paper (I punched a tiny hole right into the image – but it's so small you can hardly notice it, even in real life.)  I tied a simple knot where the twine joined together.
I hope you've enjoyed my Saturday Creations all through July! I'll be back in a few weeks with more 🙂