I'm back with another Saturday Creations post, this time, highlighting the Precious Remembrance "calendar stamp set."
With the beginning of school in sight, I thought I'd create little journals for the kids to be able to look back at all the fun things we did together this summer.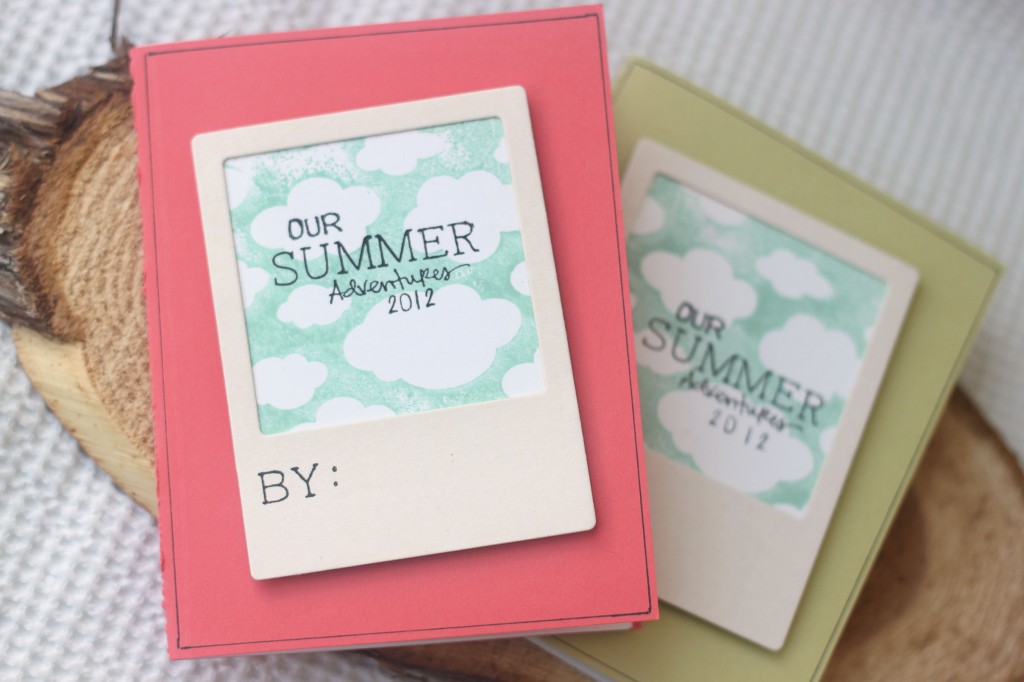 The construction of the journals is as simple as can be: a card-sized piece of cardstock, with computer papers stacked inside, and a sewn spine.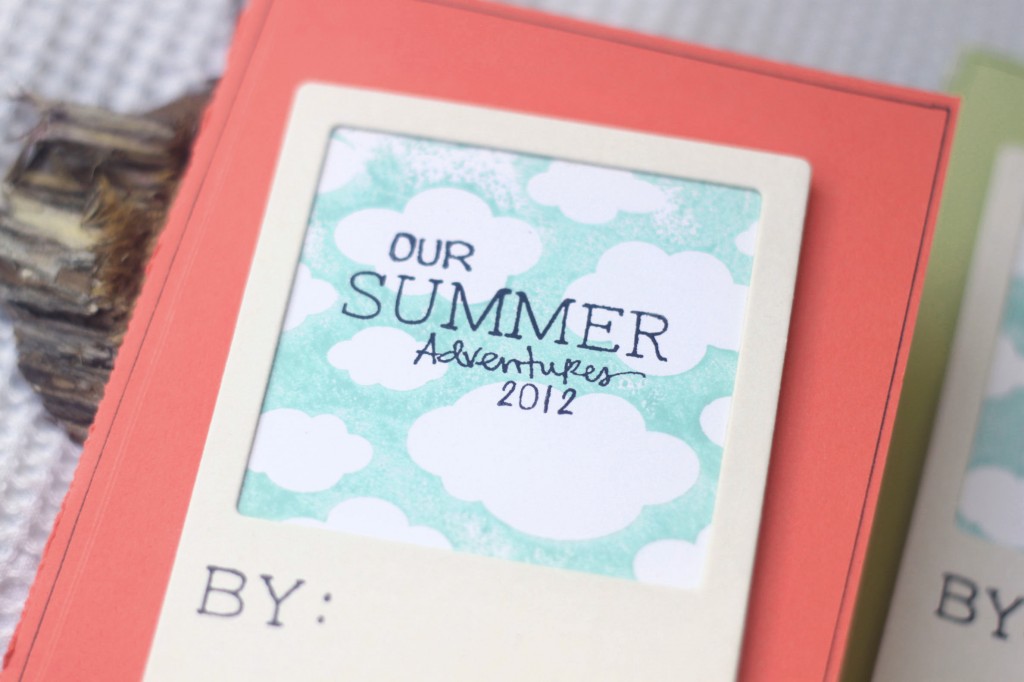 On the cover, I used a cloud background set and stamped "our" and "adventures 2012" from the Precious Remembrance set, and the rest using an alphabet set.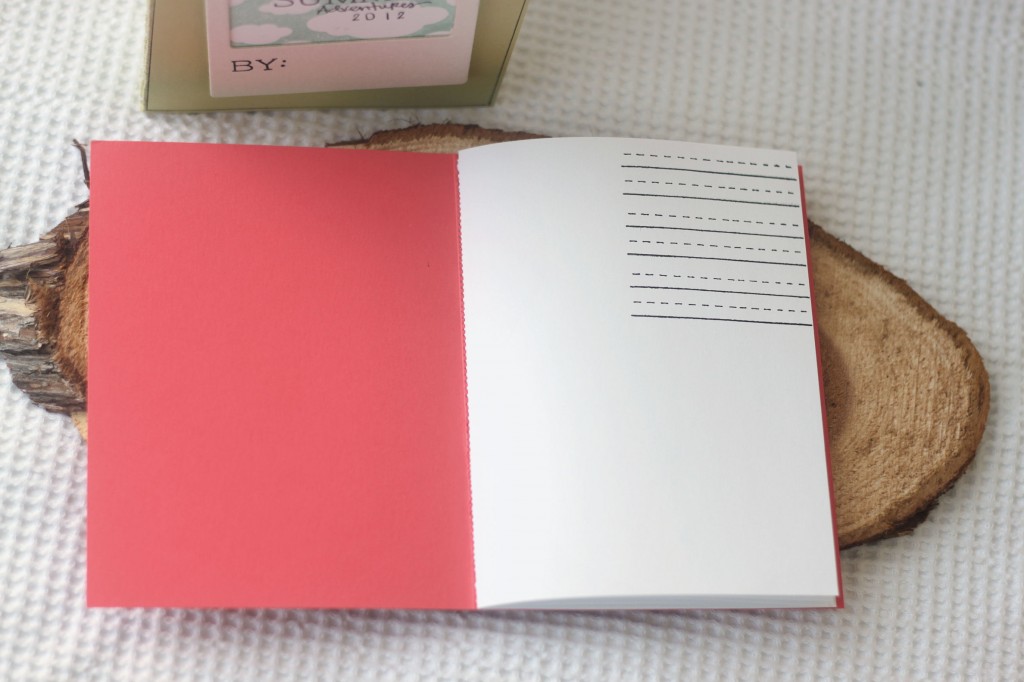 Inside, I stamped a few journaling lines for the kids to record their thoughts, and left plenty of white space for pictures.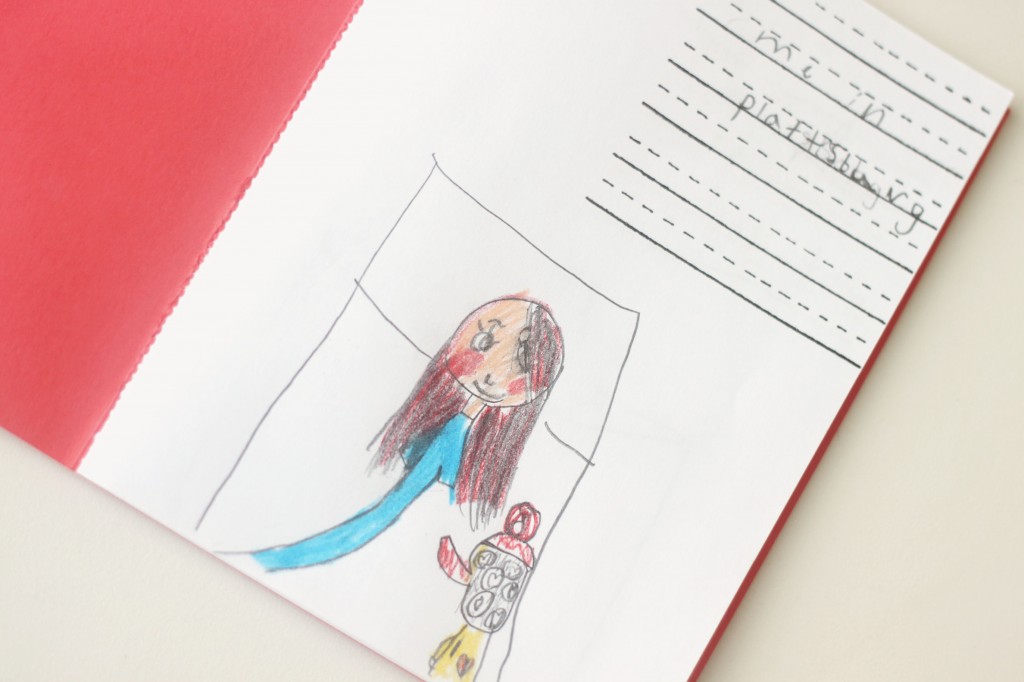 Sofia drew herself on the hotel bed in Plattsburg, with her new Squinkies set – I love it 🙂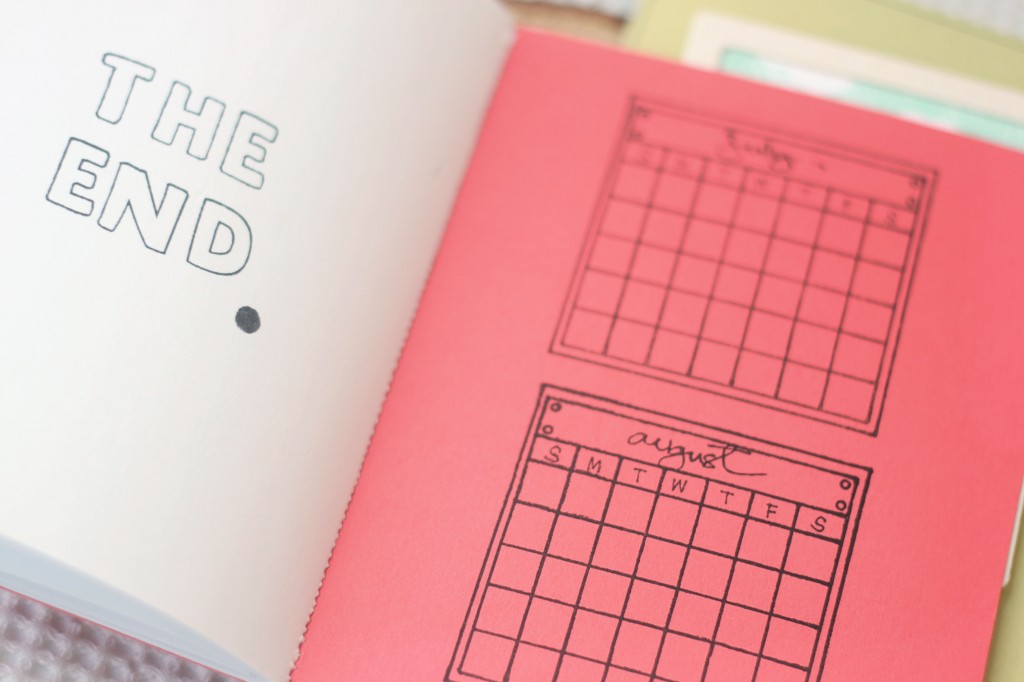 On the last page, I stamped out the calendars from the Precious Remembrance set, so the kids could highlight their special days.
I hope you like my summer adventure journals!  The kids had so much fun filling them out, and I loved seeing what stood out to them… like, who knew that pushing buttons in the hotel elevator was one of the highlights of Thomas' summer?  HA.