Hello again, everyone!  I'm here today with my final guest DT project!  I just have to say how fun this has been.  And I really can't express how I've enjoyed playing with this Christmas Stamp Set!!!  In an effort to stay true to the images in this sweet set…I've tried to stay away from other sets as much as possible…and in doing that…I've been challenged to really get creative with it as to not repeat myself or the other designers.  I've totally LOVED that process of picking up the set and looking at it in a new way each week, and have been reminded of how much I LOVE the art of stamping!  This week I took one last look at the sentiments to see what stood out to me…and it was this…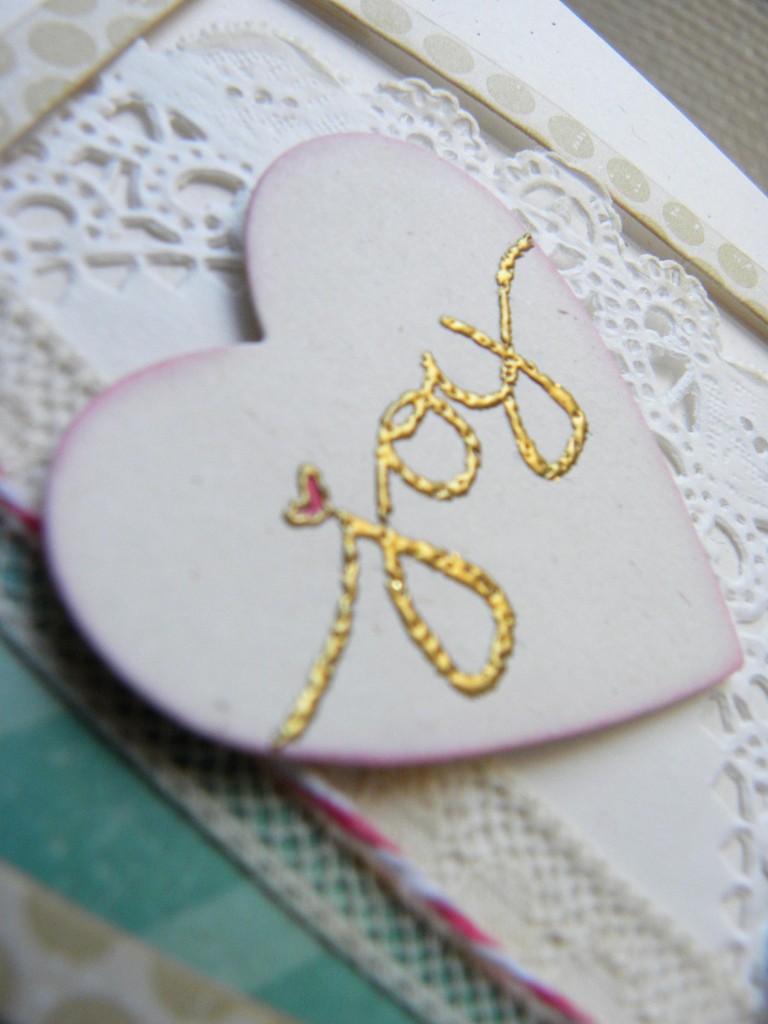 JOY!!!  That script form can be found in one of the sentiments in the set, and I used the sticky portion of a little post-it note to mask off the other words in that sentiment before inking it (so that only the 'joy' would be stamped). (If you try this, don't forget to start with a clean stamp, and peel off your mask before stamping!!!)  Tape can also be used for masking off what you don't want to stamp, but I needed to cut a couple curves in my mask, so the paper form was much easier to deal with.  I framed my joyful heart up with a polaroid style die (all dies used on this card were from PTI) and added more layers of color, texture, and embellishments…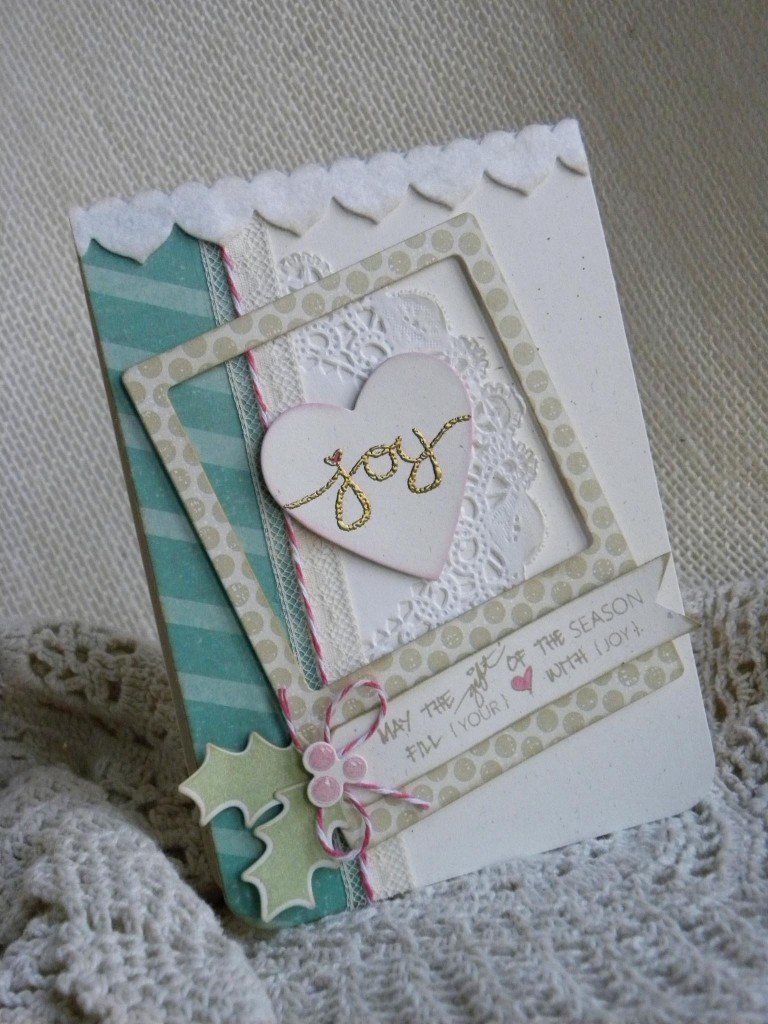 …including another sentiment from the set that centered around a heart full of joy!  And I think that was all there was to it!!!
So glad you could visit today!  I MUST say 'thank you' for the sweet comments you've left for me here,… from old friends, and a few new ones…and to Dyane and the team for allowing me to create along side them!  The whole experience has certainly brought some extra JOY to my holidays…what a treat it has been!!!
Thanks again, everyone, and have a great weekend!