Hello, it's Kim here with my first design team post for Precious Remembrance. I am so glad you're joining me! Today's project is for all the dads out there and features the newest stamp set, Mom & Dad.
If you're anything like me, creating a masculine card can be intimidating, right? Where do you start when you remove the feminine colors and paper doilies that come second nature to card making? Well, that's what goes on in my head before starting any kind of masculine card.
To keep it appealing for the men folk, I started with a neutral color palette.
I selected papers with canvas and wood grain patterns. The natural elements assist in keeping a classic tone. For added texture, I ran my card through the sewing machine and added a simple zig-zag stitch down each side.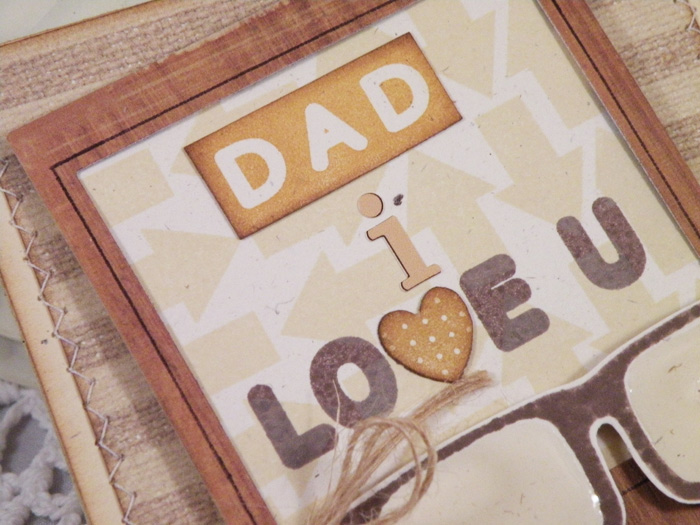 Next is my favorite part of creating a project, when all the personality and charm starts to take shape….stamping! I started with the small arrows to create a background using a soft, sandy beige ink. Next, I stamped "DAD" onto a separate piece of cardstock, cut it out, and inked the edges before adding it to my card. The "LOVE U" sentiment is one of my favorites in the Mom & Dad set. I just adore the sweet polka-dot heart, which I stamped separately and cut out to add a pop of color.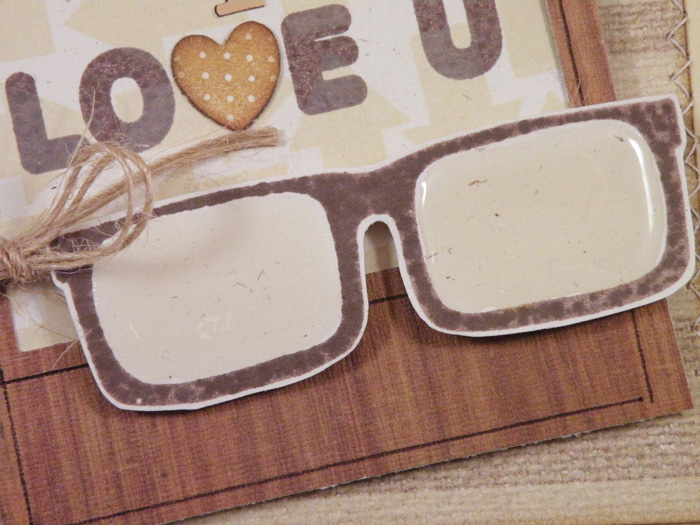 Now aren't those glasses just the coolest? To give them that extra little pizzazz, I added a thin layer of Mod Podge Dimensional Magic. The shiny reflection really makes them come to life. Don't you think?
Masculine cards? Not so intimidating after all!
Thanks so much for joining me for today's Tuesday Ideas. I can't wait until next time. Until then, why not browse around and see more creative projects from the design team. Have a great day!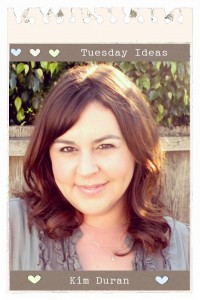 Blog: Paper Loves Glue