From the buzz around blogland I see I am not the only one who struggles with masculine cards! No pretty floral paper, glistening pearls, frilly doilies or fluttery butterflies will do. It's time to dig deep and put a touch a grunge into our designs! The new Mom & Dad set makes this task a little easier with the fun glasses and dad sentiments! I took a trip down memory lane and crafted a card from childhood memories.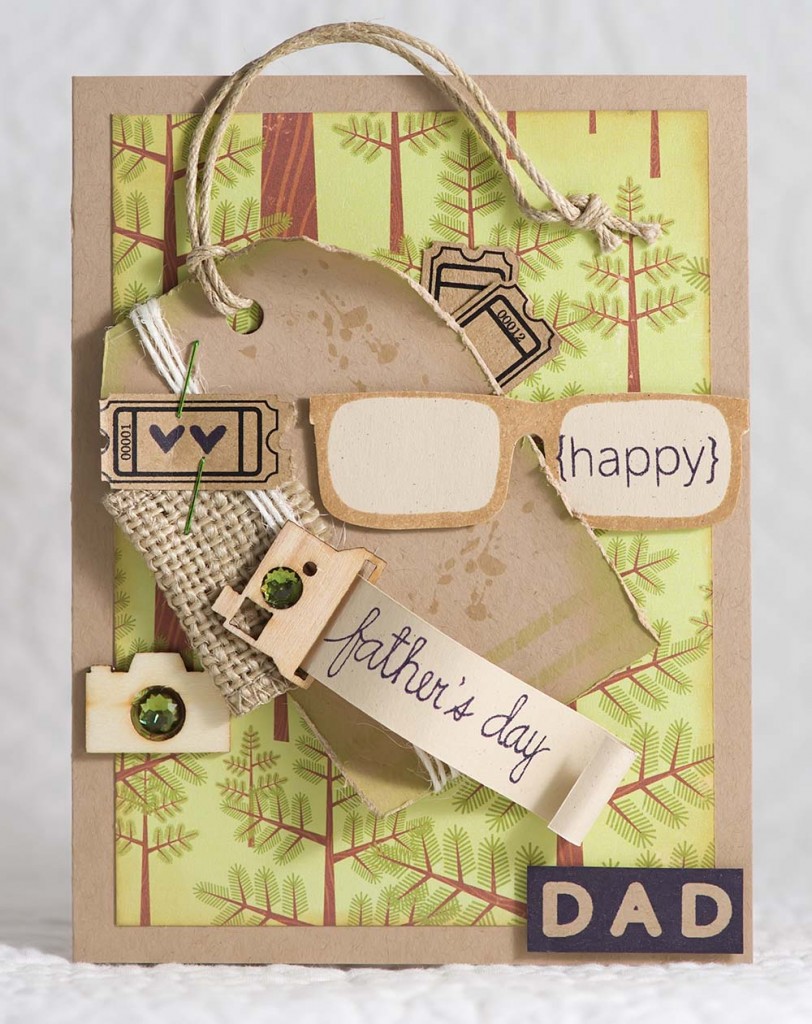 When I was a little girl our family vacations consisted of camping and boating trips. No touristy trips or theme parks for us, just the great outdoors and family time! Every summer was filled with warm days on the lake, a frosty cone from the ice-cream truck and nights around a cozy campfire. We always camped with my uncle (dad's brother) and his family. As luck would have it for many years we had the favorite campsite next to a large open field ~ perfect for ball games! My dad would call to any kid walking by to join the game, no ticket required!! Big or small, boy or girl he always made them feel welcome. Towering trees surrounded the campground and provided the perfect shady spot for a boat picnic on the lake. There's nothing liking swimming up to the boat for mom to drop a cookie in your mouth like a little guppy!!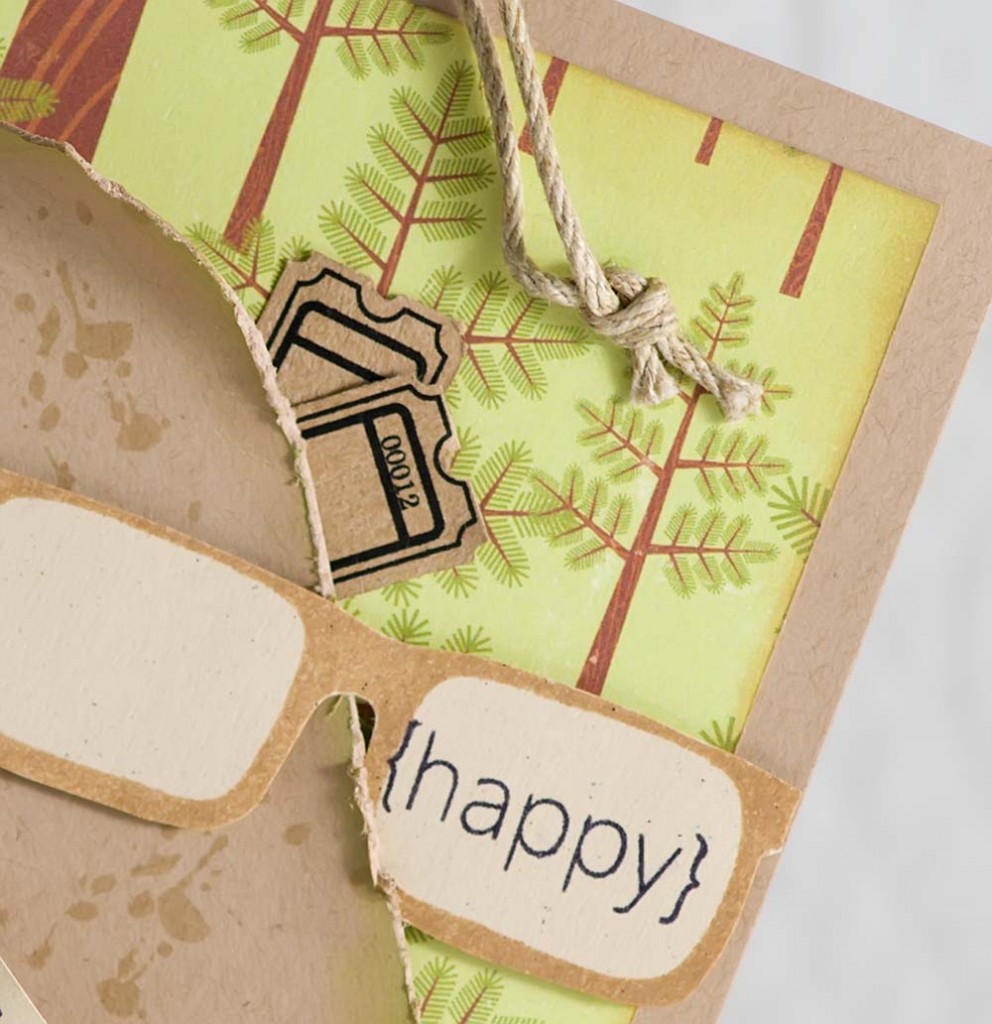 October Afternoon paper provided the perfect background for my card. I crafted my own tag and grunged up the edges then stamped on some splatters from the Positive Thoughts set along with a border from the Mom & Dad set.  I used several sentiments from the set to create one wish for my dad. This set is perfect for mixing and matching a variety of fonts! Lots of texture and earthy colors made the task of this masculine card a bit easier!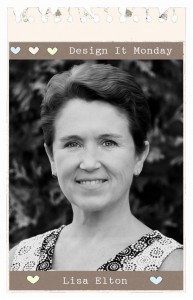 mypapertales.blogspot.com