Elena here, and it's time for another Saturday Creations post with Precious Remembrance:
I thought it would be fun to take some of the images from the mom & dad set and do something a little different with them.
I stamped the border onto a sheet of blue cardstock, cut it apart into strips, and adhered them under the boat.
The ship is from an adorable little set by "my cute stamps" – ahoy.  I stamped the sails onto white cardstock, filled them with a text background, and cut them out.  The base of the boat was stamped onto red carstock in the same light ink.  I wanted to cut it out without showing off the stamp outline at all.
The clouds were stamped onto pieces of masking paper and then just placed onto the card-front as masks.  I blended inks for the sky before sewing my boat into place.
I hope you like my nautical dad card, and get inspired to look at your own stamp sets a little differently!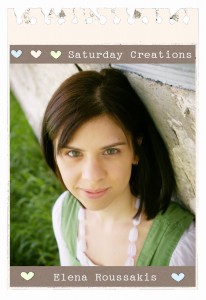 blog: justmeprints