It's Kim here to share with you a Tuesday Ideas creation featuring the newest stamp to arrive at the Precious Remembrance shop. Little One is such a darling stamp set full of adorable sentiments and images for baby.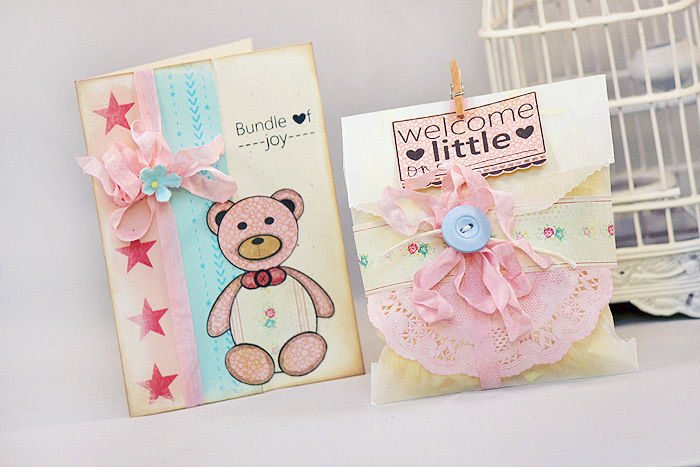 To me, a newborn baby girl has the prettiest color palette in her wardrobe. Soft pastels, pretty pinks, buttery yellows. Those colors just make me happy. For my project today, I've created a gift set for baby using the same soft color palette. How could I resist?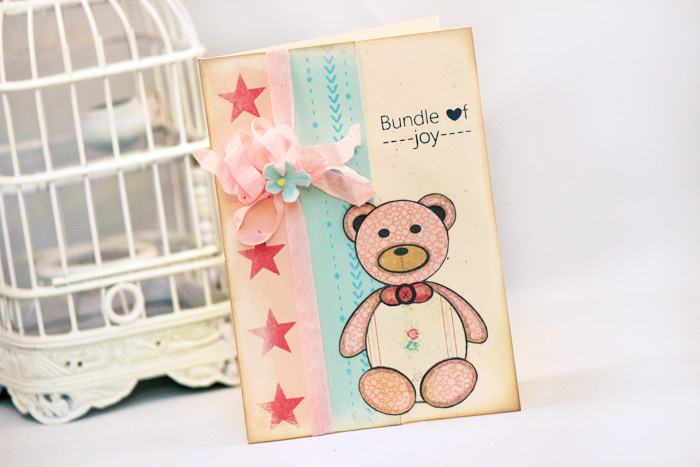 For my card, I used Little One to stamp a row of pink stars onto pale pink cardstock. Then I stamped borders in turquoise onto coordinating cardstock. The bear? Yes, she is paper pieced. I started by stamping her in pink patterned paper. Next, I stamped her belly onto a floral pattern paper, cut it out, then adhered it directly over the pink paper. I repeated this process for her bow tie and mouth.
I just love paper piecing! It's such a great way to really customize your stamping to coordinate your projects (especially if you don't have a large marker selection in your stash, like me).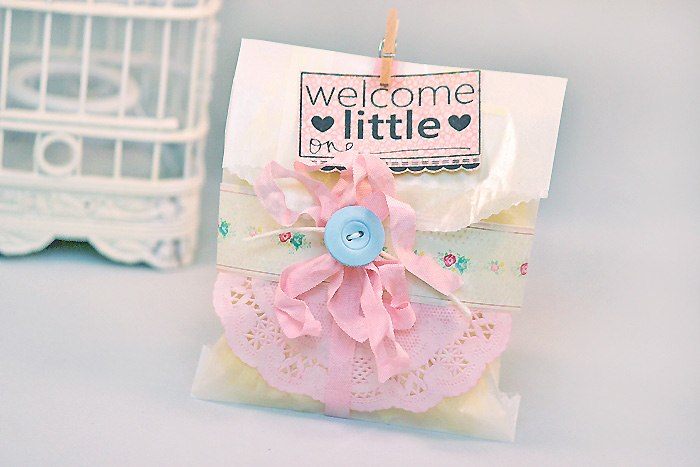 To accompany my card is a small glassine bag that's the perfect size for a tiny gift. Small socks, a onesie, how about some cotton balls, or baby powder. Just dress up the packaging with a paper doily and ribbon, add a sentiment from Little One and complete it with a mini wooden clothespin.
I hope you've enjoyed today's creation and have fun adding a little paper piecing onto your projects!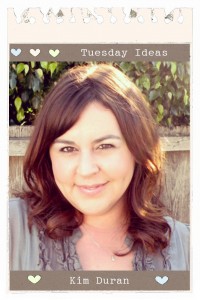 Blog: Paper Loves Glue