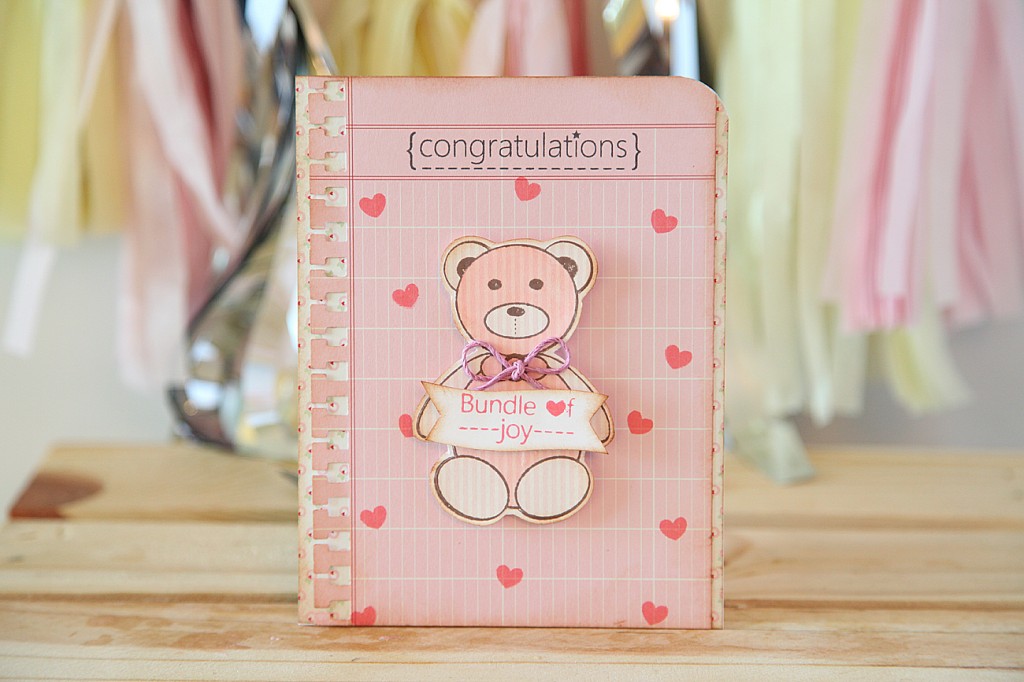 Hello! I'm back again with another project; and, this time around, I'm making a 'Congratulations' card using the super cute stamp set, Little One. I just love how versatile this stamp set is—I can use certain stamps to create party decorations, I can go with a traditional card (like the one shown above), or you can even make a gift tag out of the teddy bear image. The possibilities are endless.
To start I cut an A2 size card base, and flipped through my 6 x6 pattern paper pages to found a really cute floral pattern, and a pink ledger paper pattern—pink ledger paper?! So cute, right? I cut the floral and ledger paper at 4 ¼ x 5 ½, and I adhered the floral piece to the white card base. Next, I used my edge punch to create this notebook effect on the ledger paper and applied vintage edge stain to the edges of both pieces. Once that was done, I grabbed the stamp set, and inked up the 'Congratulations' sentiment and stamped it at the top of the card stock.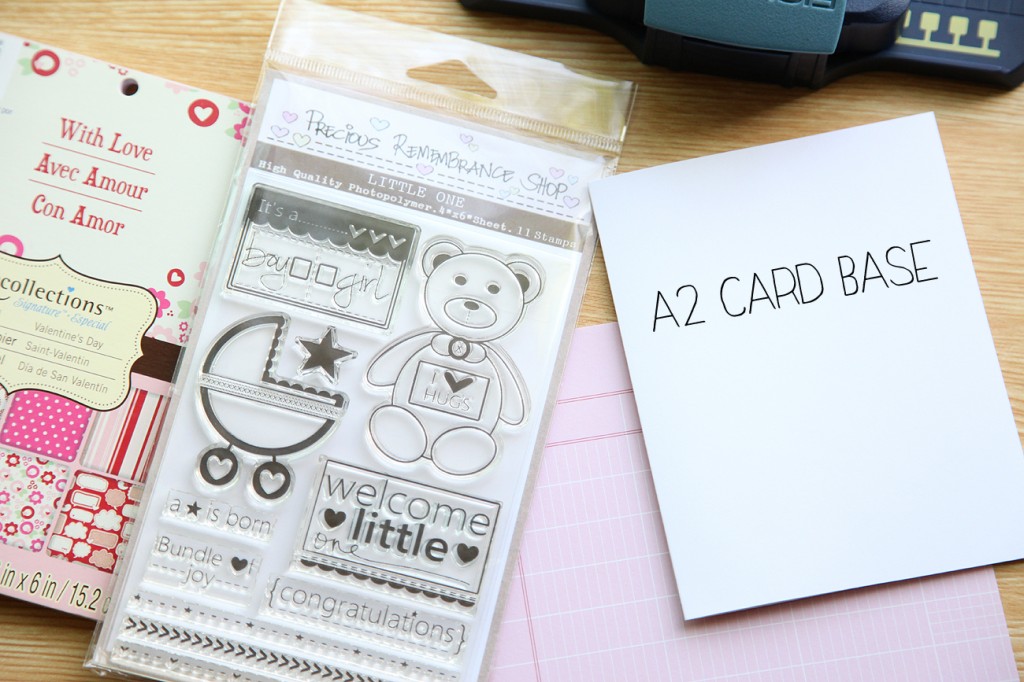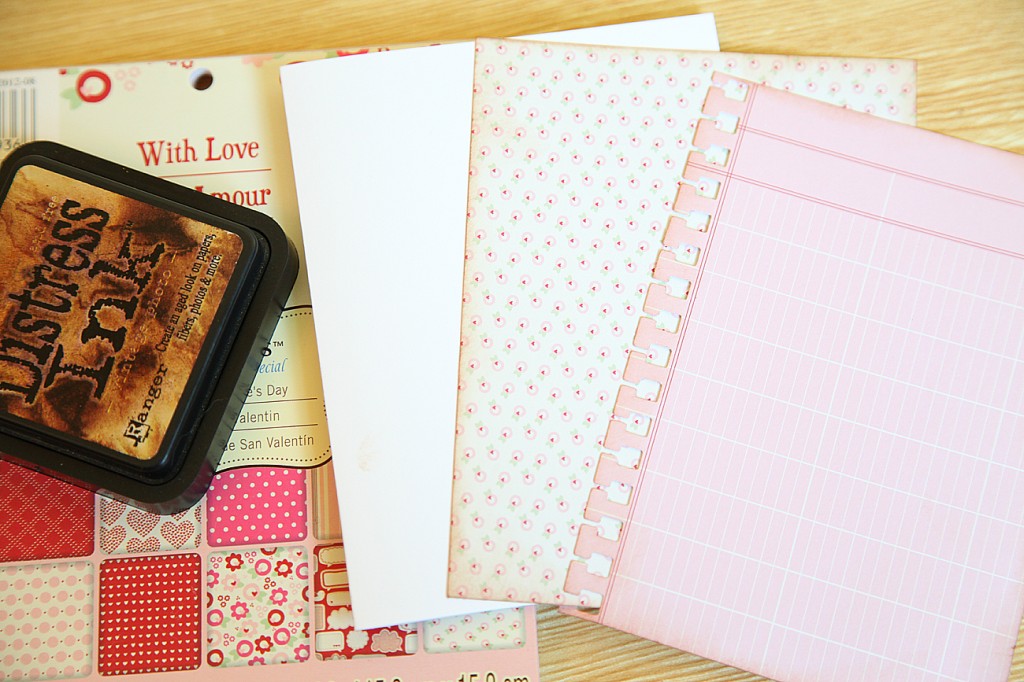 Next, I wanted to add some hearts to this design, so I cut one of the hearts out of the 'Welcome little one' sentiment, and used that to create the background. What I love about cutting pieces off of clear stamps is that you can easily put it back together when you're done.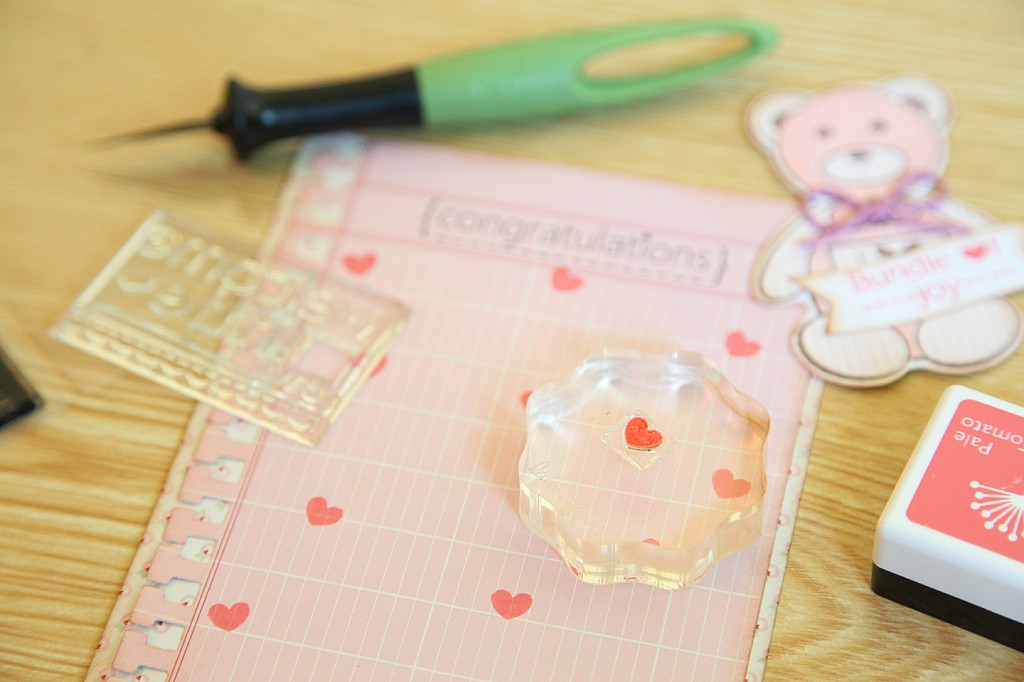 Using some pale pink card stock I stamped the bear and chocolate brown ink, and colored in this face and tummy with a pink marker in a shade slightly darker than the card stock. Next I used some pink hemp twine and created the sweet little bow right above his belly. After cutting the out the bear I used a piece of scrap paper to create the waving banner and used the 'Bundle of Joy' sentiment and used some dimensional adhesive to attach it to the bear.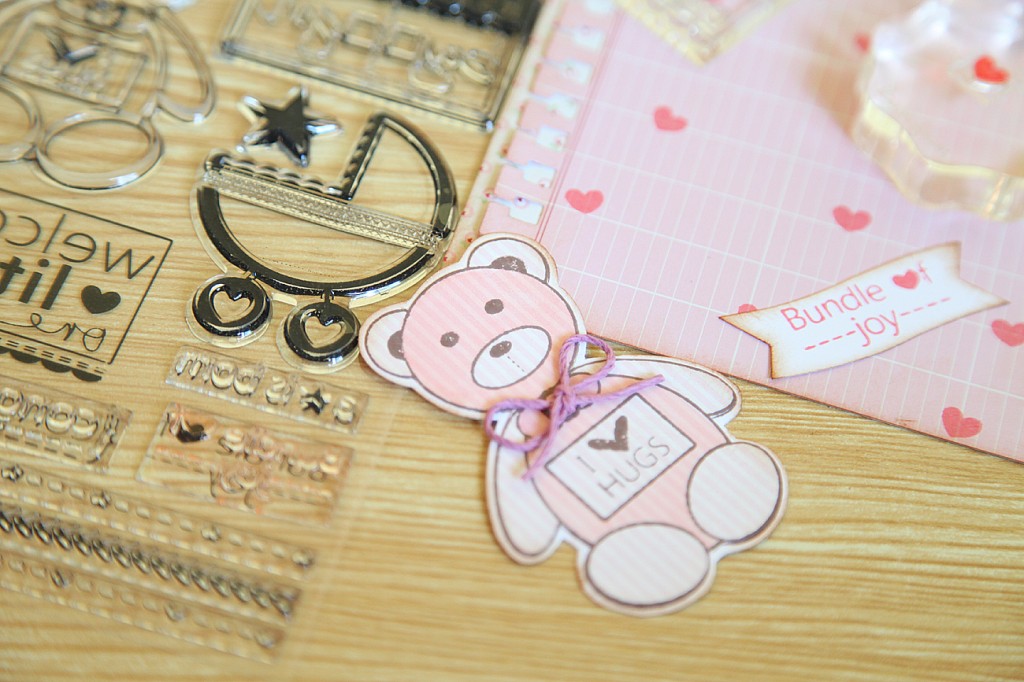 Once bear was finished I added it to the card using some more dimensional adhesive, and finished it off by rounding one corner with my corner chomper.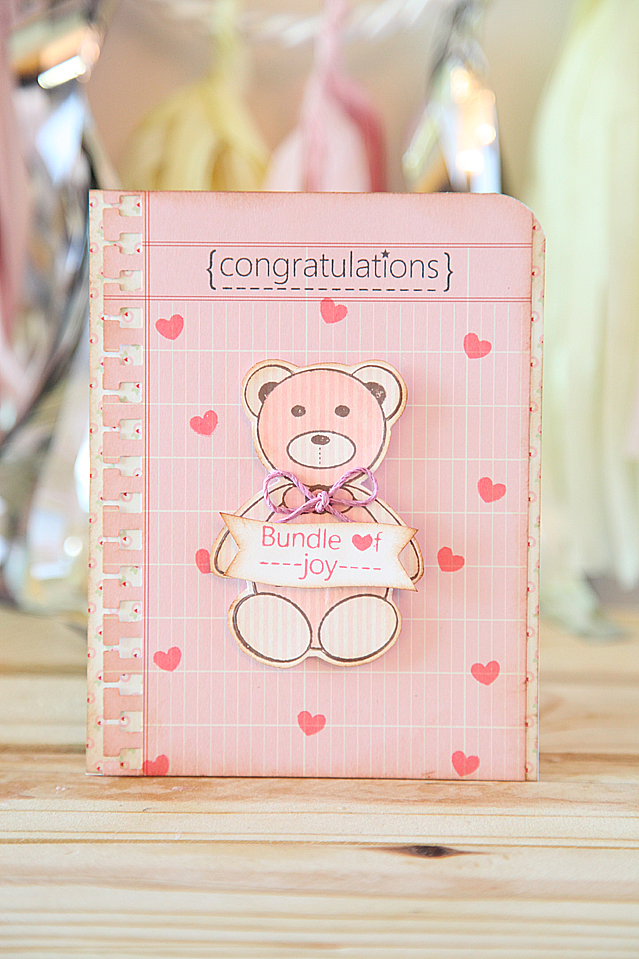 I hope you've enjoyed this card tutorial!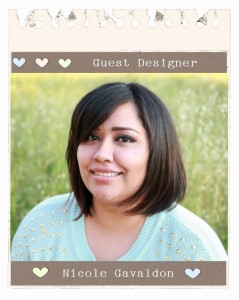 www.unifyhandmade.blogspot.com