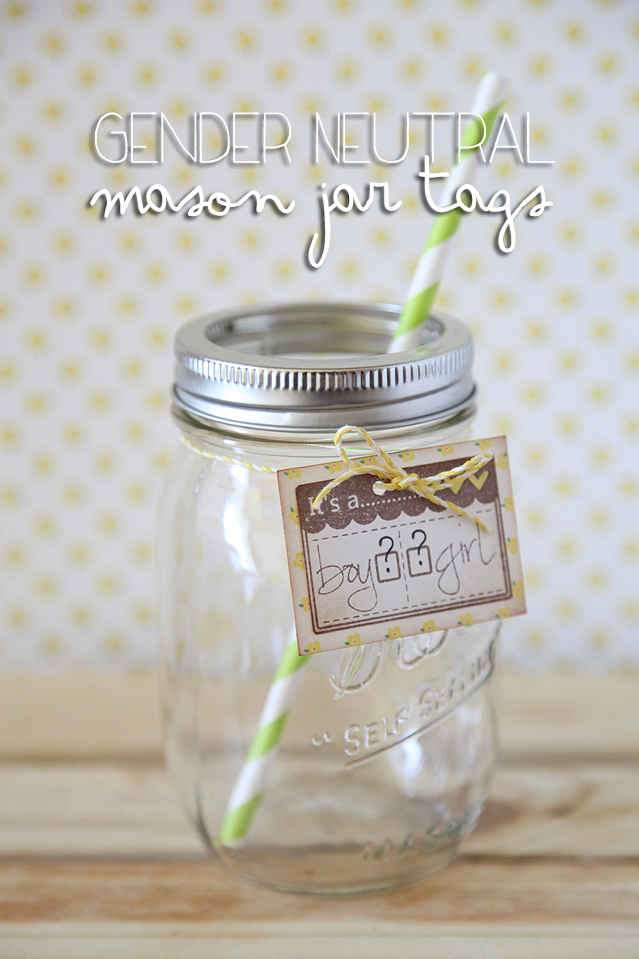 Hi everyone! It's Nicole, here again to share my final project with this adorable stamp set, and I couldn't help myself but make another party decoration using the set, Little One. The, 'It's a…Boy? Girl?' stamp is so cute, and can be used in so many ways for a baby shower, invitations, congratulations card, or announcement. But, I always love using stamps for party decor—so today I'm making a mason jar tag for a gender neutral baby shower. I've always noticed that there aren't that many gender neutral products in the handmade world; so, I thought I'd use this particular stamp for this theme—and it came out so cute! Here's what I did:
I stamped the sentiment onto a piece of white card stock, in chocolate brown, Memento Ink, and cut it out along the edge. Next, I applied some, vintage stain distress ink using my ink blender. Next I cut out a piece of yellow and green flower, pattern paper and made it big enough to leave a border around the previously cut sentiment. Once that was finished, I colored in the hearts on this stamped image using a yellow Copic marker.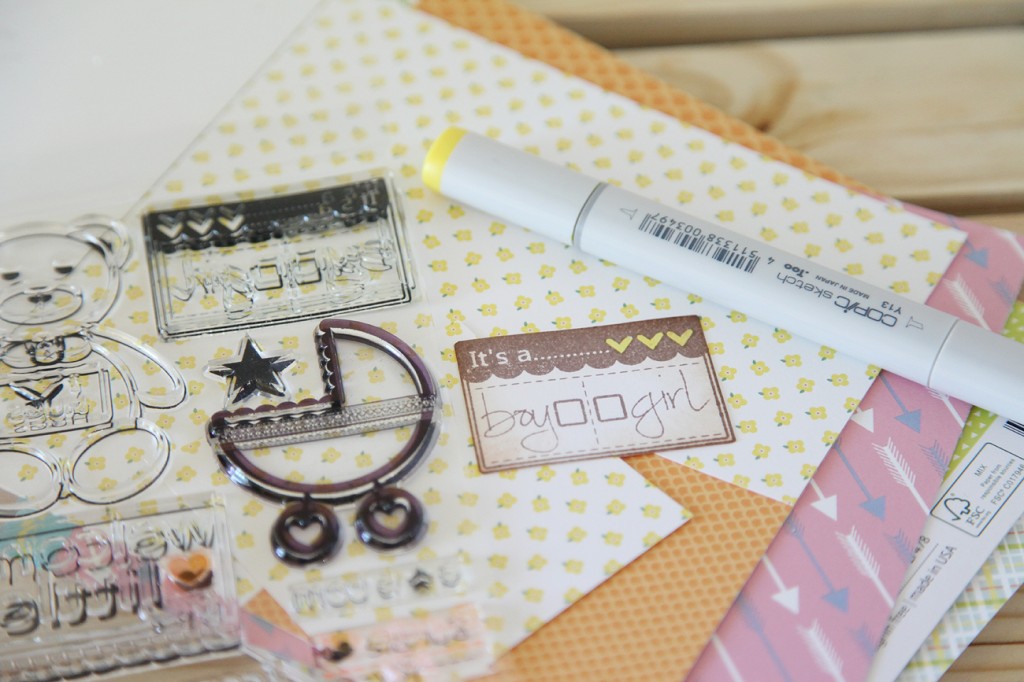 Next, I thought it would be cute to add some question marks to the sentiment–to indicate that the gender is unknown. I used one of my favorite alphabet sets to do this.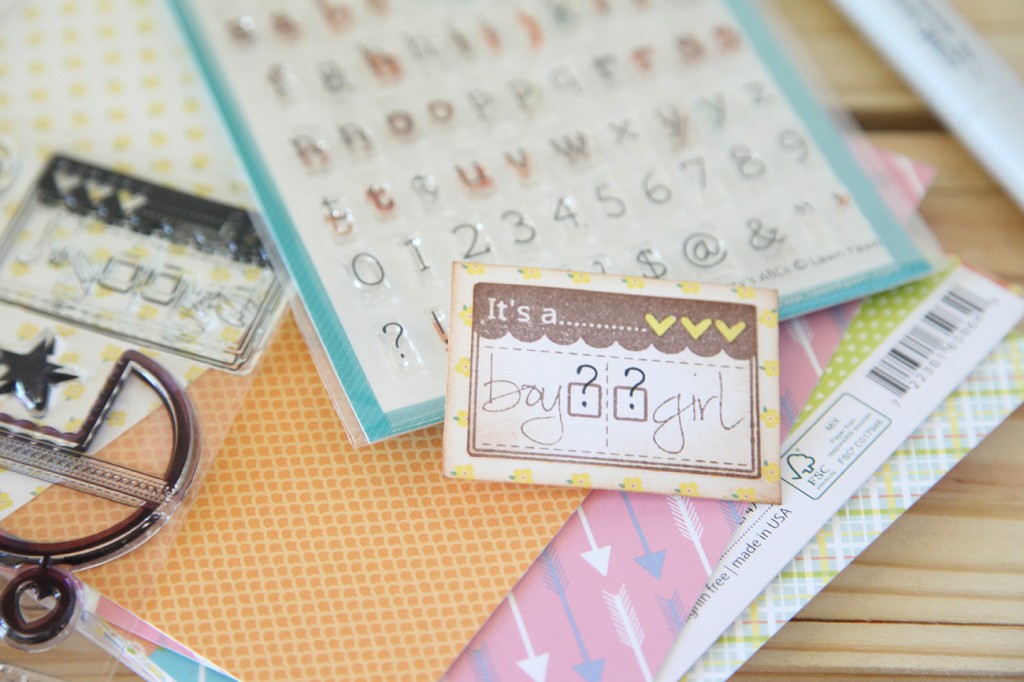 Next, I used my Crop-A-Dile to punch two holes into the tag, and I used some twine to wrap it around the top of the mason jar.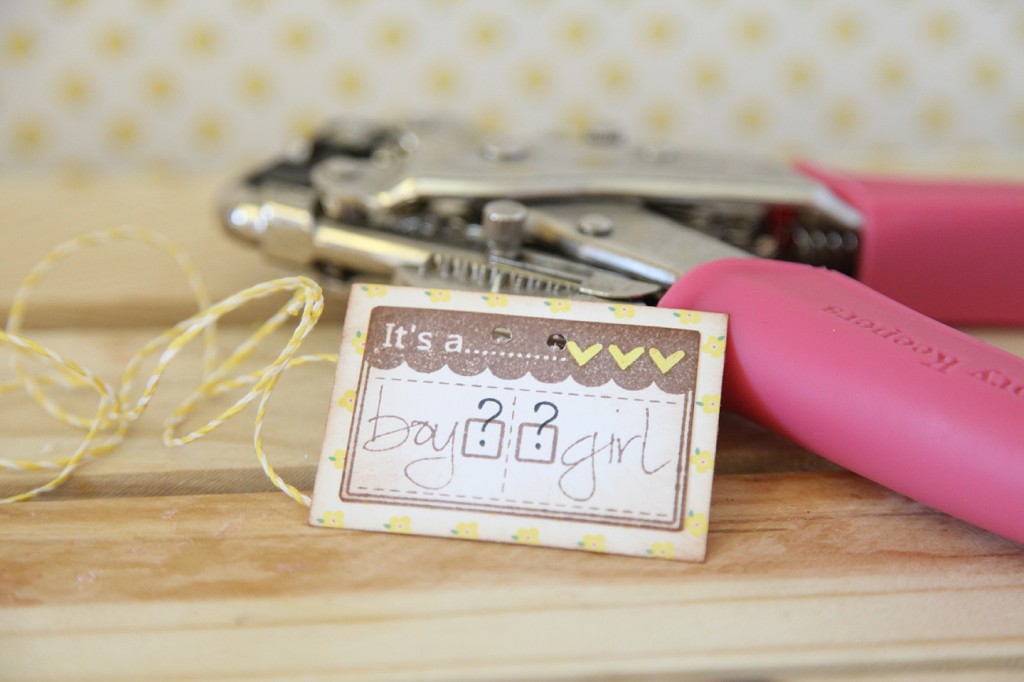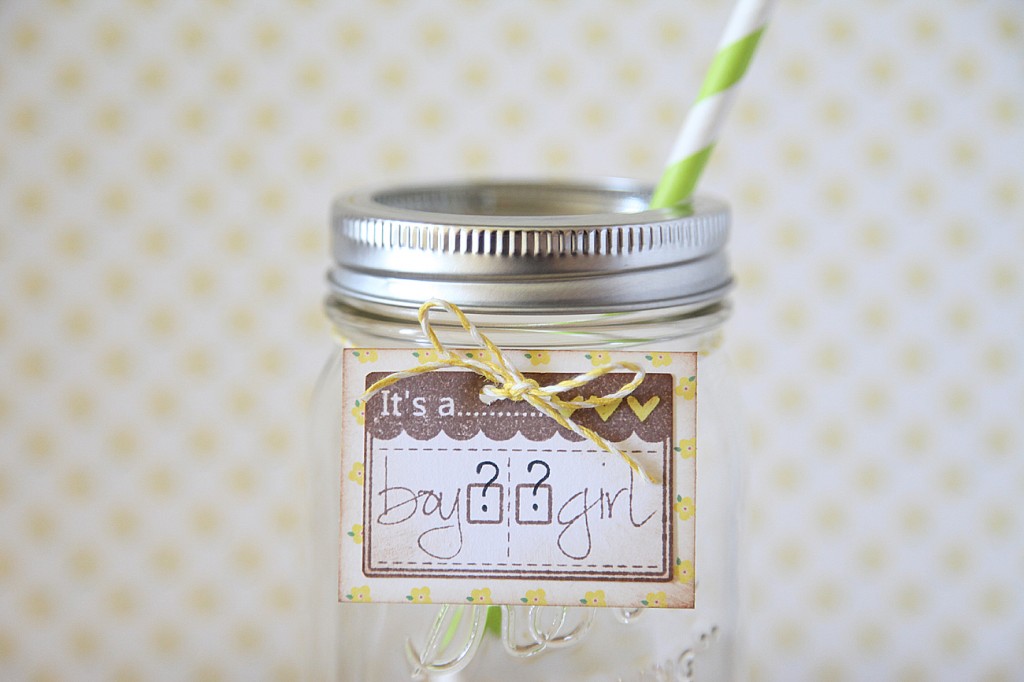 That's it! I hope you enjoyed my last project; and, I hope you have been inspired! Thank you so much for having me—this was so much fun!