We all know the definition of a star is an object of five or six points. Another being an outstanding performer. But the first definition of this noun is a heavenly body. And what, might I ask, could be more heavenly than the gift of a precious new baby!!??!! Dyane has given us various star images to choose from in the new Little One set. See if you can spot those I've used in the card I'm sharing today!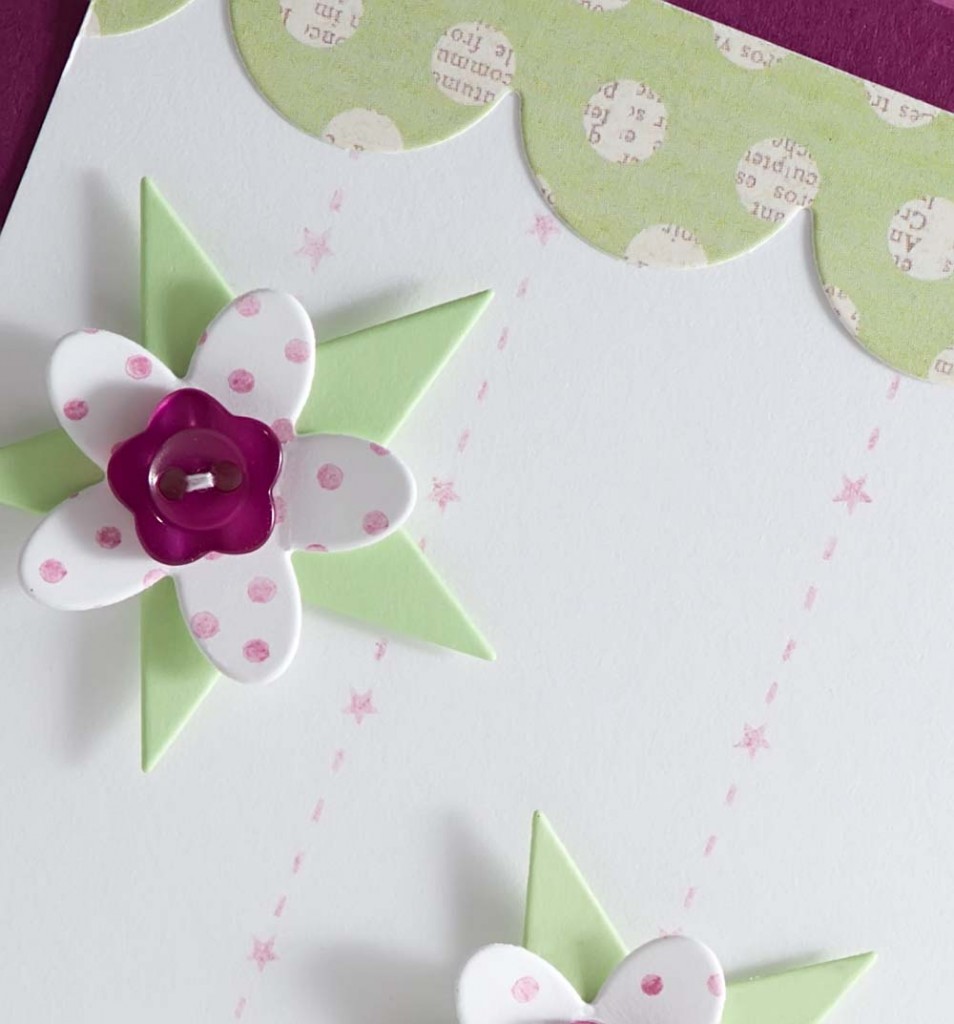 I must say I'm quite smitten with the delicate stars and dashes border from this set. I've used them to dangle my layered stars from this soft green scallop border. The stars are layered die cuts and buttons. I saw the flowers as rounded star points! They're stamped with the polka dot border from the Mom & Dad set then topped with a button matching my cardstock. I like to pull my cardstock color to the front of my card for a more uniformed and complete design.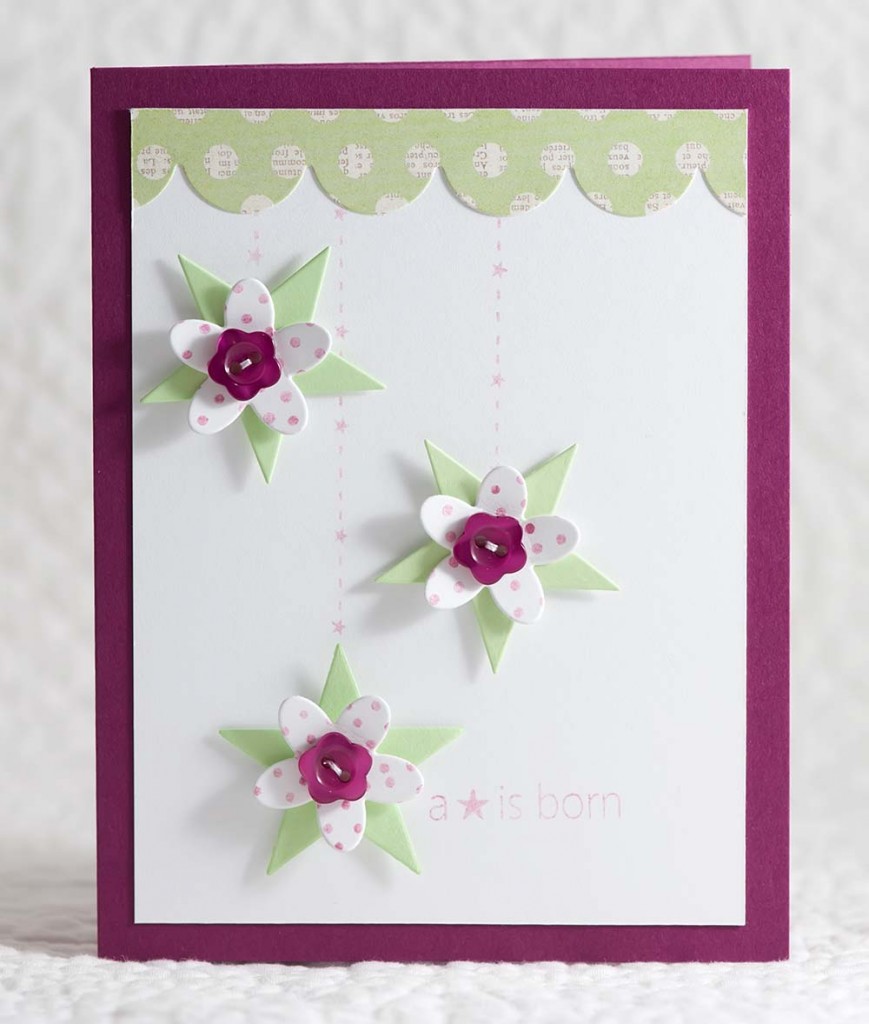 This darling sentiment tucks into the star perfectly! Not your traditional baby colors here, something more suitable for that up and coming outstanding performer to be!! So happy you could stop by today, take care.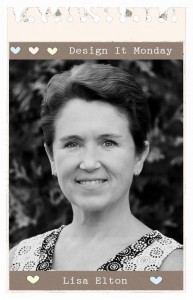 mypapertales.blogspot.com