Happy to have you here for my last creation with the Little One set today! On today's project, I've put to use a couple sentiments from the set, and that delicate little star border…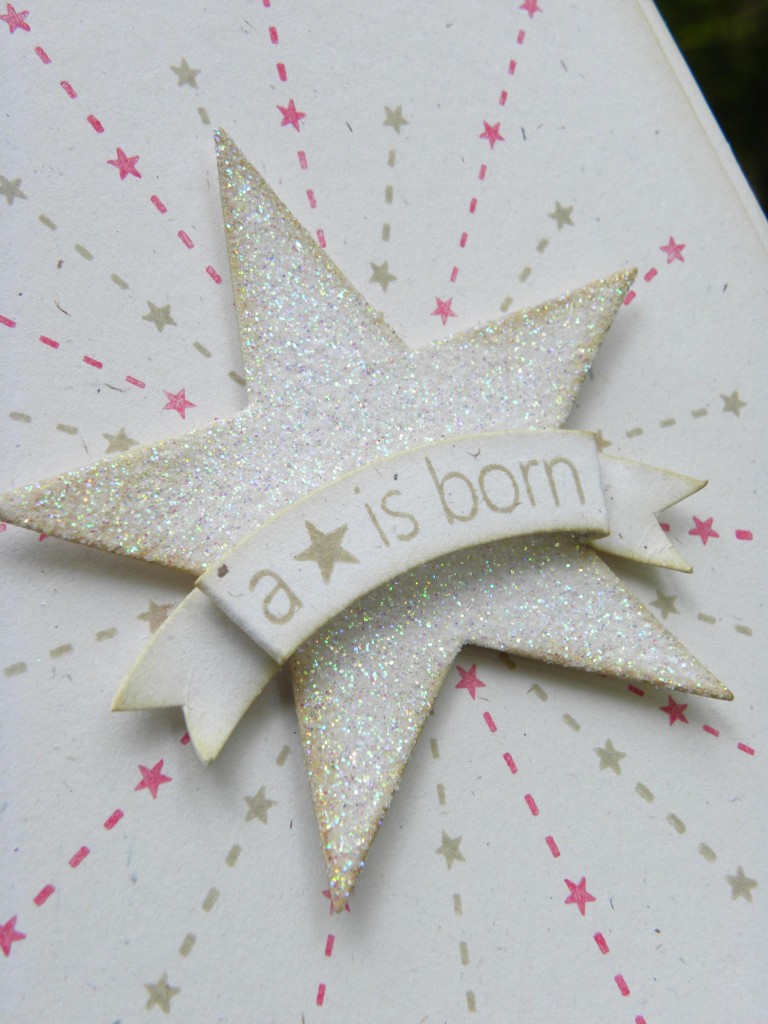 …that little thing stamps like a dream!  I was kind of inspired by a Father's Day card I made for my hubby using a large star die cut and a starburst.  I thought it might be fun to use the little border as the pretty little rays of my starburst.  I just positioned the star first, and marked the center area that would be covered by it later. There was no exact science to how much of the border I inked up each time to create the starburst, so I knew the center might be a little messy.  My markings gave me an idea of how much 'room for error' I had.  Then I just inked up longer or shorter portions of the border as needed, and tried to stamp them as symmetrically as possible…didn't have too many problems with that…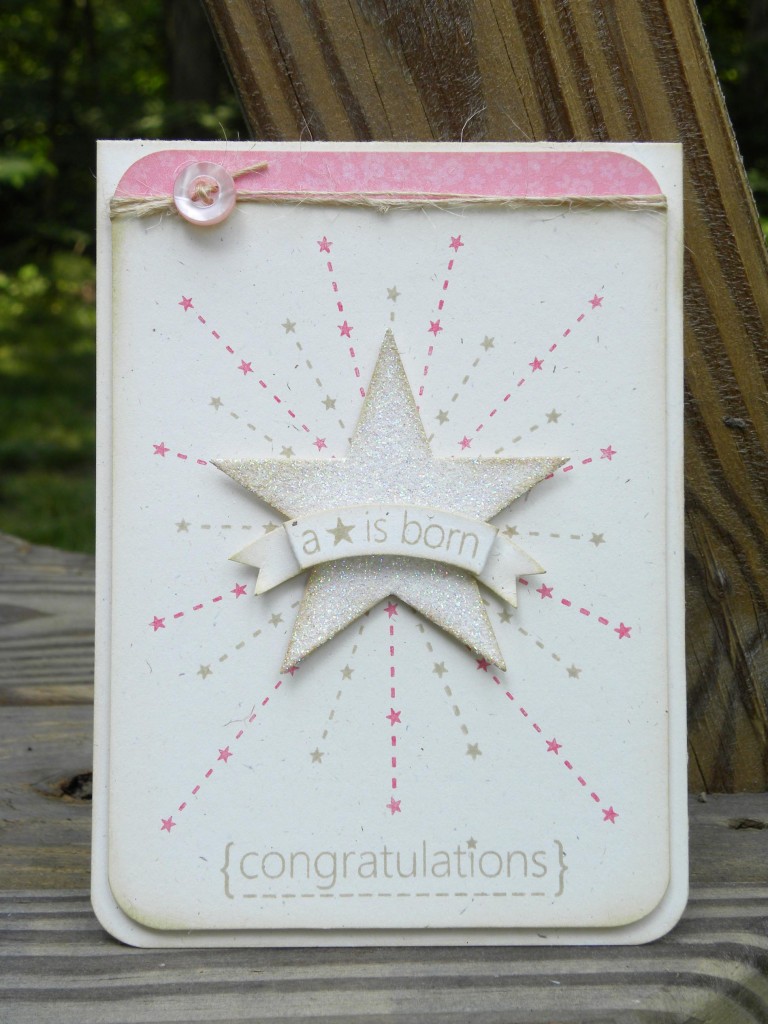 You can see the little banner I created with one of the sentiments.  I've found when I need a curved banner (I don't have any dies for that) it's easiest to start with a large circle die or punch.  I curved my stamp a little to follow the curve of the circle I cut, then followed that same curve with my scissor beneath the letters I'd stamped, leaving  room on each end for the cutting and folding of the tails.  I just can't seem to hand-cut a symmetrical curve, so beginning with a perfect circle from a die/punch helps with that.  I also included the 'Congratulations' sentiment from the same set at the bottom to finish the card off.
And there you have it for your Friday inspiration…hope you enjoyed it!  We're all wrapping this Little One set up just in time for a new one Dyane is introducing soon, so stay tuned!!!
Thanks so much for dropping in today!
Geri