Hi there, I'm so happy you stopped by today. Is it just me, or does summer seem to hold so many more picture moments than other times of the year? Graduations, weddings, vacations and in our family many summer birthdays. I have a card for you today that would be perfect to slip a picture or two in before being sent to an out of town friend or relative.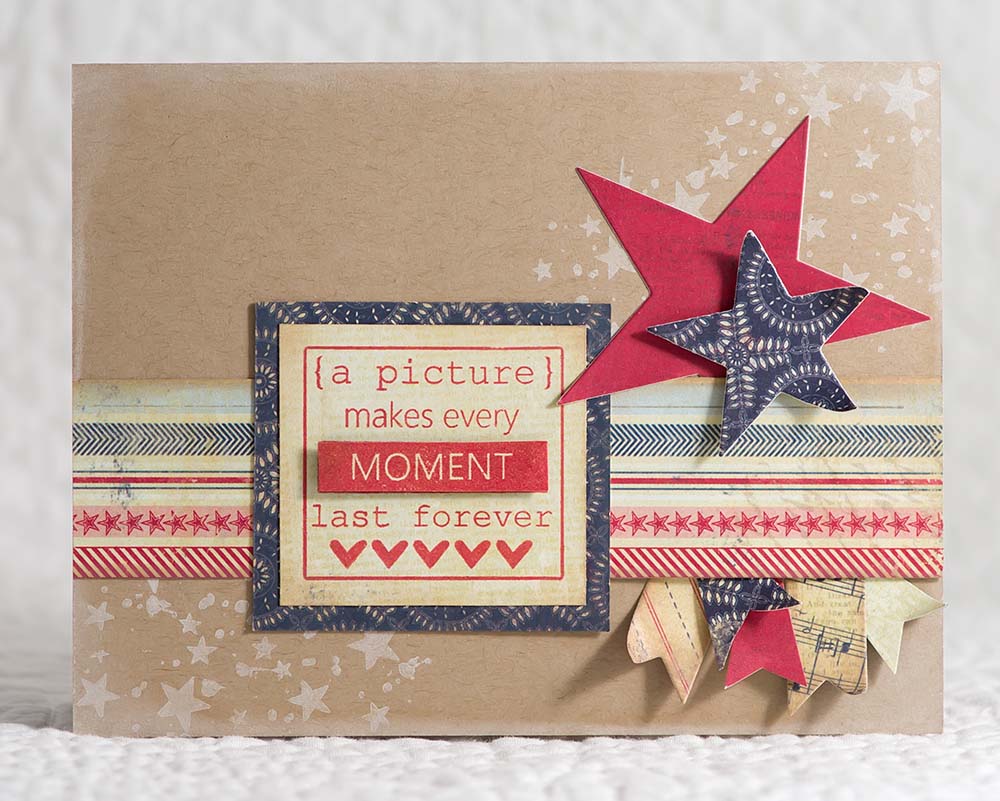 A simple kraft card base starts this project. The stars and splatters from the new Journey set decorate opposing top and bottom corners in white ink. Next a fun stars and stripes paper from Authentique was placed on the lower third of the card. I tucked in some little banners that were hand cut from scraps.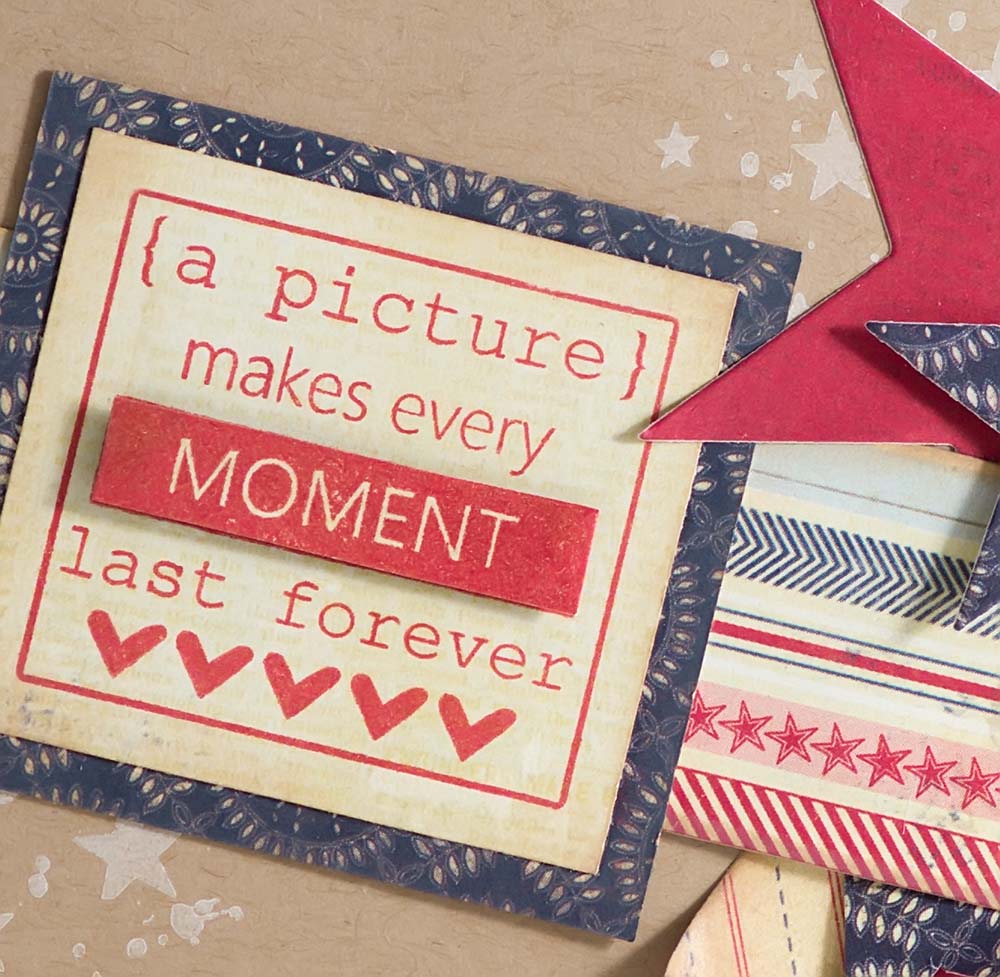 One of my favorite parts of Dyane's sets are the sentiments. This one is a perfect example of how well they stand on their own as a focal point. It was stamped twice, with just one word being cut from the second stamping. It was popped up for added interest.  This sentiment reminds me so much of my husband who is an avid photographer. He's so happy to be in nature with camera in hand! I think I'll save this one for him, he's one of my special summer birthdays!
We have a lot more to show you from this new set, stop back soon!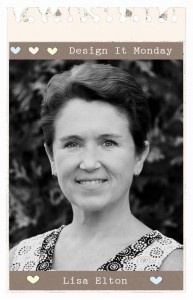 mypapertales.blogspot.com