It's Kim here to share with you a Tuesday Idea project. In my house, we are big campers! Love going camping, fishing, or just being outside in the fresh mountain air. This summer, I am extra happy about camping because we just purchase a new trailer yesterday. The excitement hasn't worn off yet and I can't wait to get out and hit the road!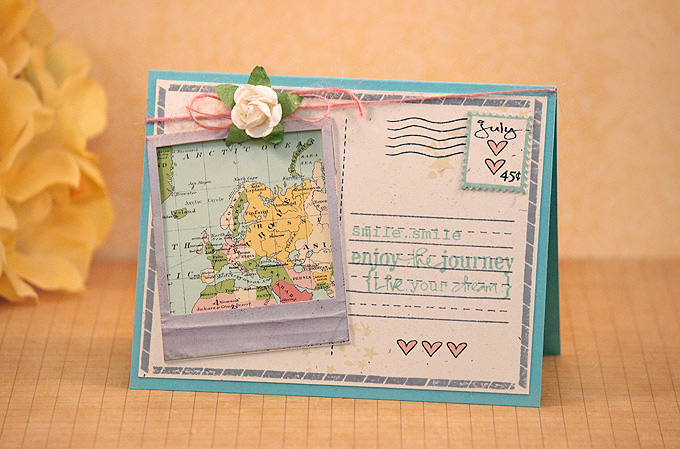 The timing is perfect for the newest stamp set here at Precious Remembrance. It's called, "Journey." And I can't think of a better way to create a card with the great open road on my mind. I used the "enjoy the journey" sentiment as my starting point and created a sort of postcard themed card.
Mixing it up, I used several other stamp sets from Precious Remembrance too: Calendar, Positive Thoughts, Mom & Dad, and Journey. I just love the way they mix and match so well together!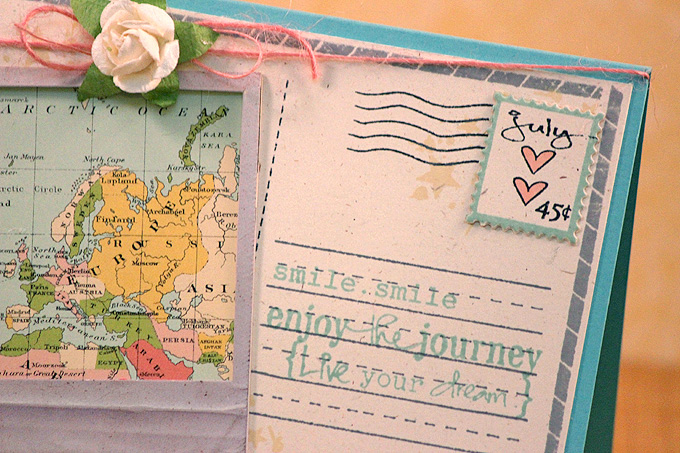 So what plans do you have for the rest of the summer? I am sure you can guess what our family will be doing! And I think this Journey stamp set will be perfect for scrapping a travel journal while we are on the road. It's the perfect stamp set to compliment any summer travel plans.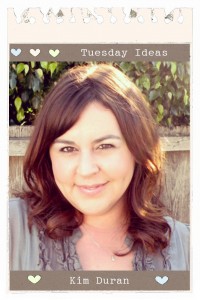 Kim's blog: Paper Loves Glue