Welcome to another Saturday Creations where I have four CUTE tags I made using the Precious Remembrance Holiday Wishes Stamp Set.  I could easily have made four hundred more!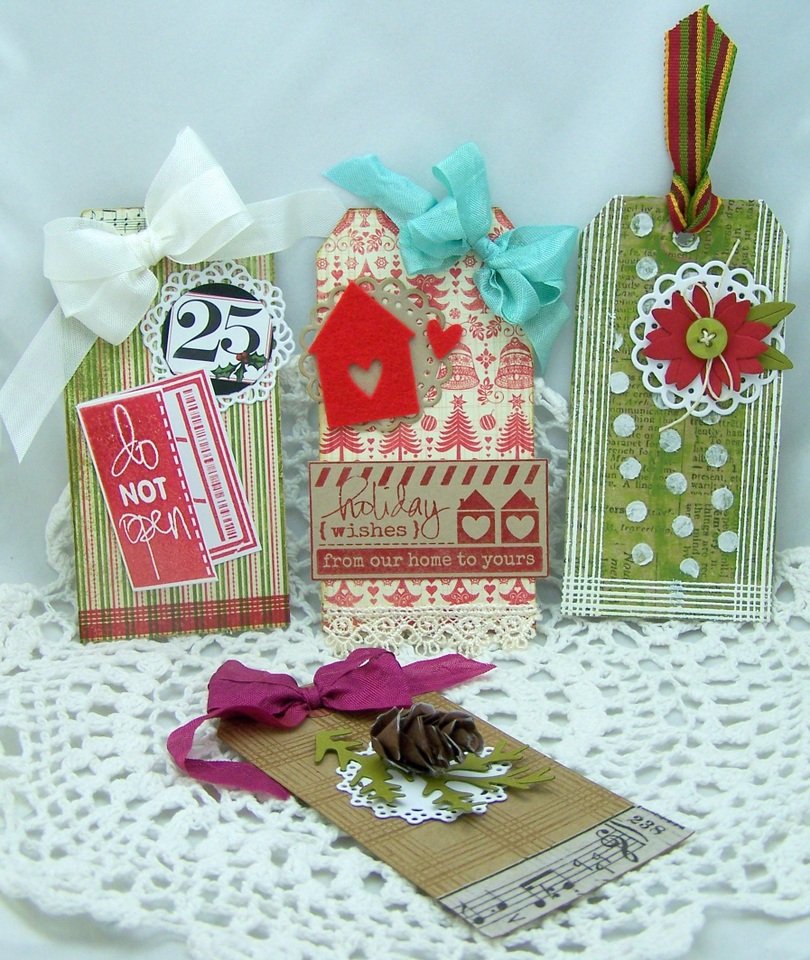 You can easily see how different they all are!
I will showcase them one by one and you can pick your own personal FAV: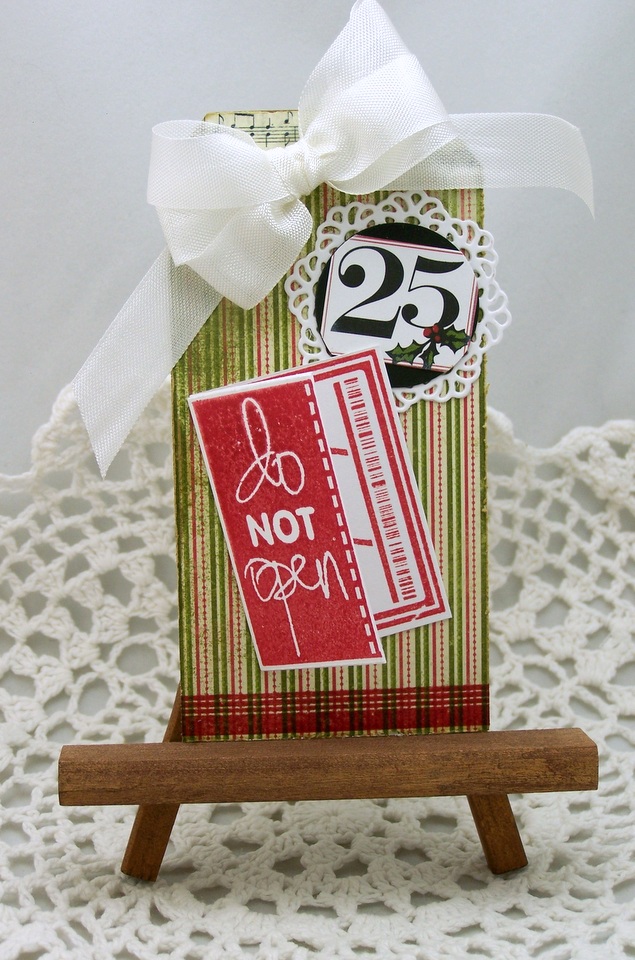 This tag showcases the "do not open until" stamps and I stamped them like a tag on a tag!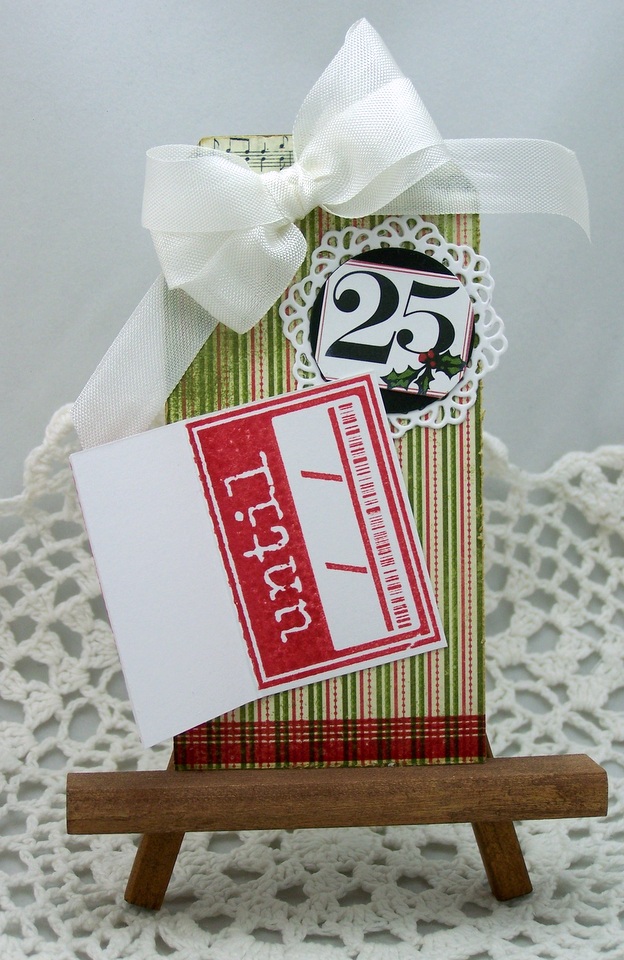 This is the tiny tag when it is open. You can write your own date on it.  Also notice I embossed the striped stamp in red on the bottom of the tag for a little more color.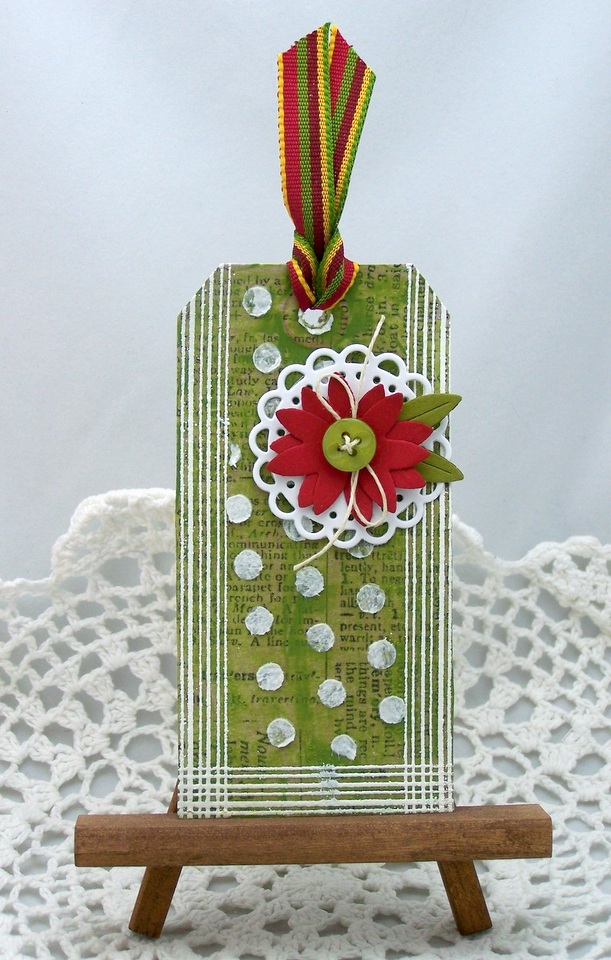 Here's a mixed media tag with tissue newsprint covered with green paint and some molding paste dots. I added the tiny doily with the poinsettia for my focal point. I used the line border stamp with white embossing powder to outline this tag.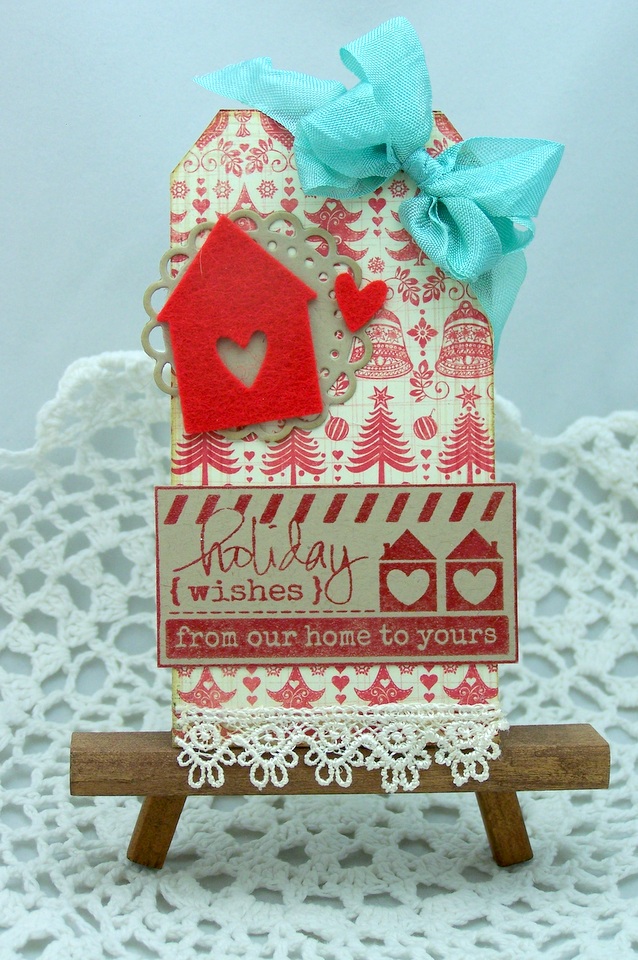 Next I used some homespun paper with the "holiday wishes from our home to yours" adding a red felt house and heart. The aqua bow and lace make it stand out.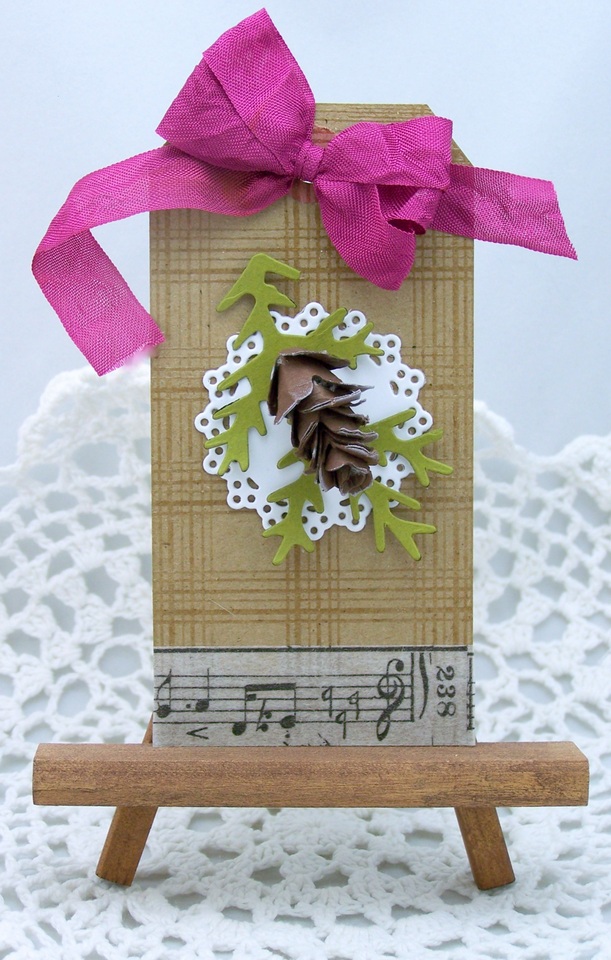 Last but definitely not least, is my personal FAV. I stamped the lines stamp with versamark and clear embossing powder to make a muted plaid background. The pine cone is a TH die and the magenta ribbon is just because I LOVE that color combo. I added the music washi tape for the bottom border.
 I hope you like my tags! My tip to you is to go through all of those 6 x 6 Christmas pads of paper you are hoarding and just start mixing and matching the different stamps in this FAB Holiday Wishes Stamp set to make all kinds of CUTE tags for your holiday packages!