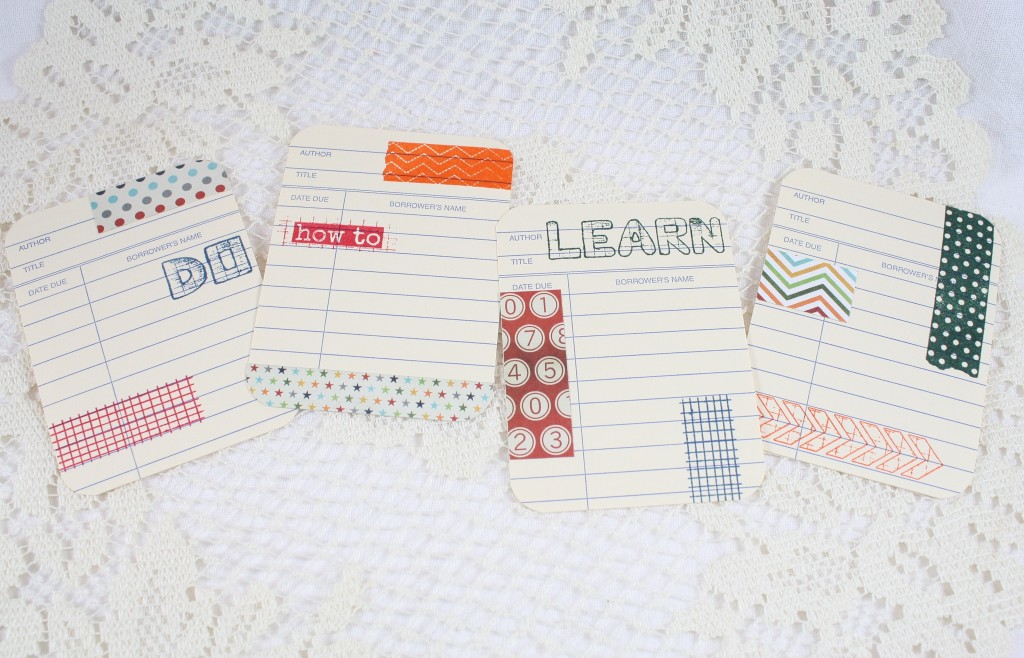 For this weeks Project Thursday at Precious Remembrance Stamp Shop, I put together this set of journaling cards.  Project Life type scrapbooking albums are quite popular right now and I used both of the newly release sets on these.
Border Tape #1 & DIY
I took some cream library cards and trimmed them down to the standard 3″ x 4″ size and rounded the edges.  Then I added a few stamped images and paper to them – leaving just enough space for some journaling on each one.  The great thing about these too, is that the back can also be journaled on or even decorated because of the set up of the albums and the pockets the cards fit in.
This set will be perfect for scrapping back to school, don't you think?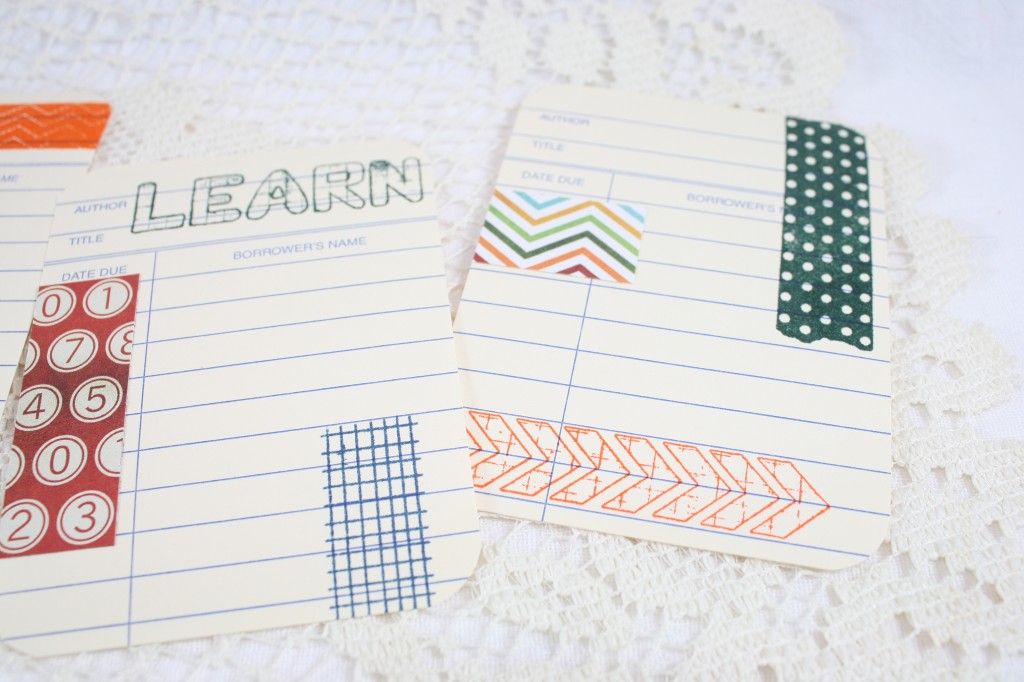 These are a lot of fun to make and they are a great way to use up small scraps of the designer papers that I know we all have.  You can make them ahead too!
Get both of the new stamp sets here:  Precious Remembrance Stamp Shop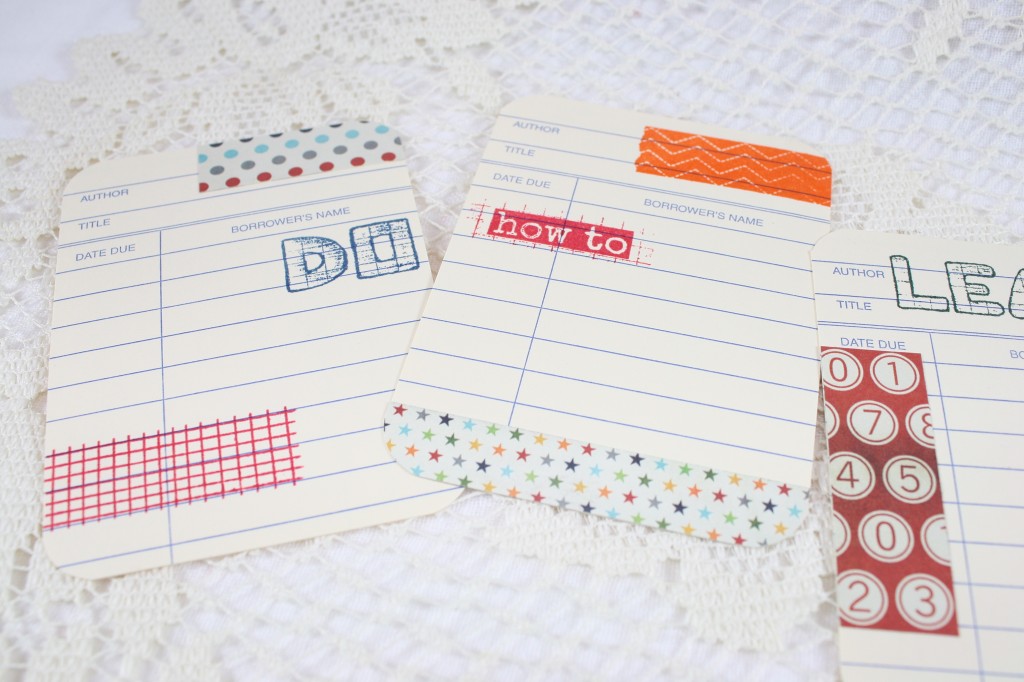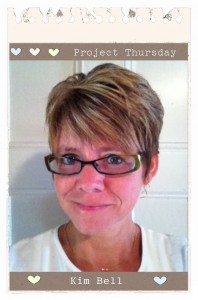 My blog:  Endless Inkabilities