Hi Everyone! It's my turn to use the NEW stamp sets from Precious Remembrance called DIY Stamp Set and Border Tape Stamps 1.
I am totally immersed in making my Christmas cards (I need 100! YIKES!) so EVERYTHING looks like an opportunity to make something for Christmas to me ~ even the feather stamp in the DIY set!  (I'll show you how I used it later in the post.)
 Here's My Card: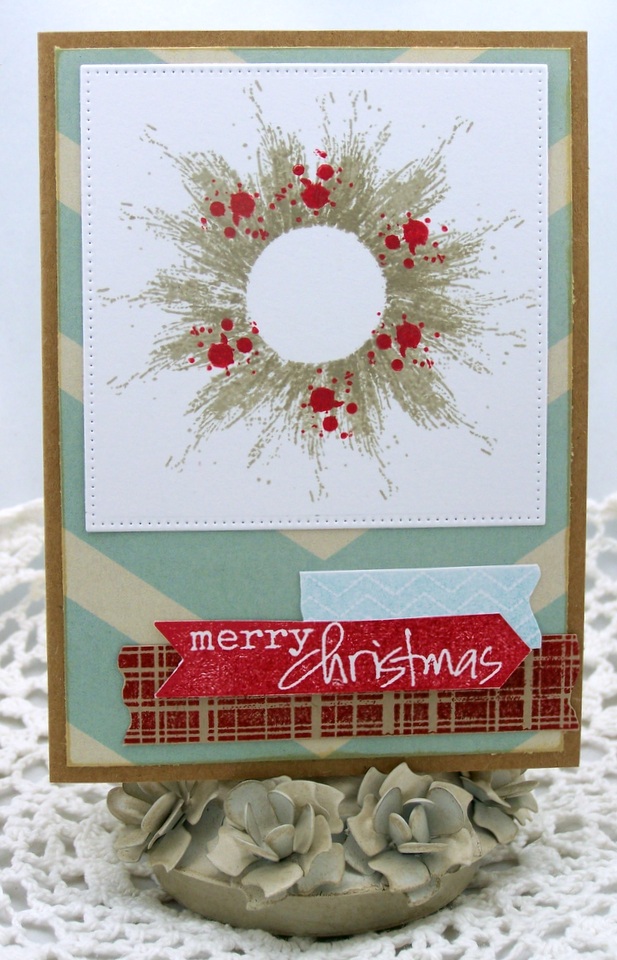 I LOVE how this stamp set is so artsy!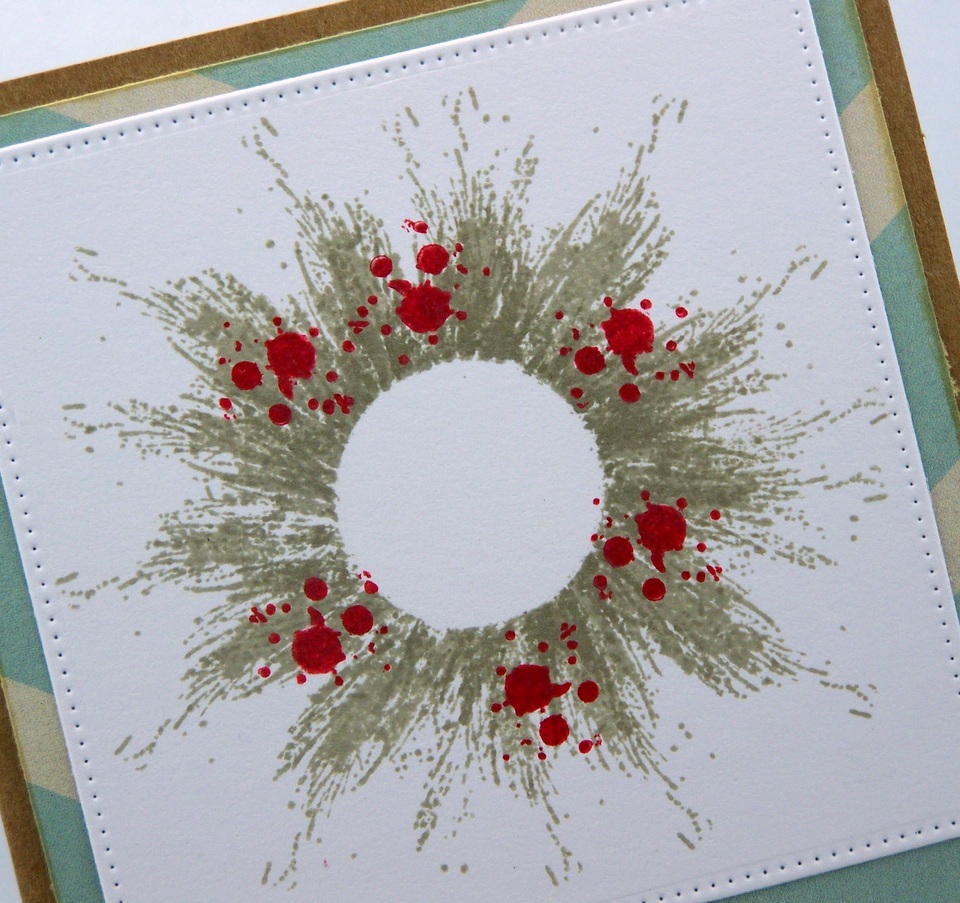 Like I said, the wreath was stamped with the feather stamp and the red "berries" are the medium paint splotches! I LOVE that they aren't perfect little circles!

I stamped two of the Border Tape stamps, cut them out, and then added the Merry Christmas banner from the PR Holiday Wishes Stamp Set introduced last month.
Here are photos of the stamp sets I used: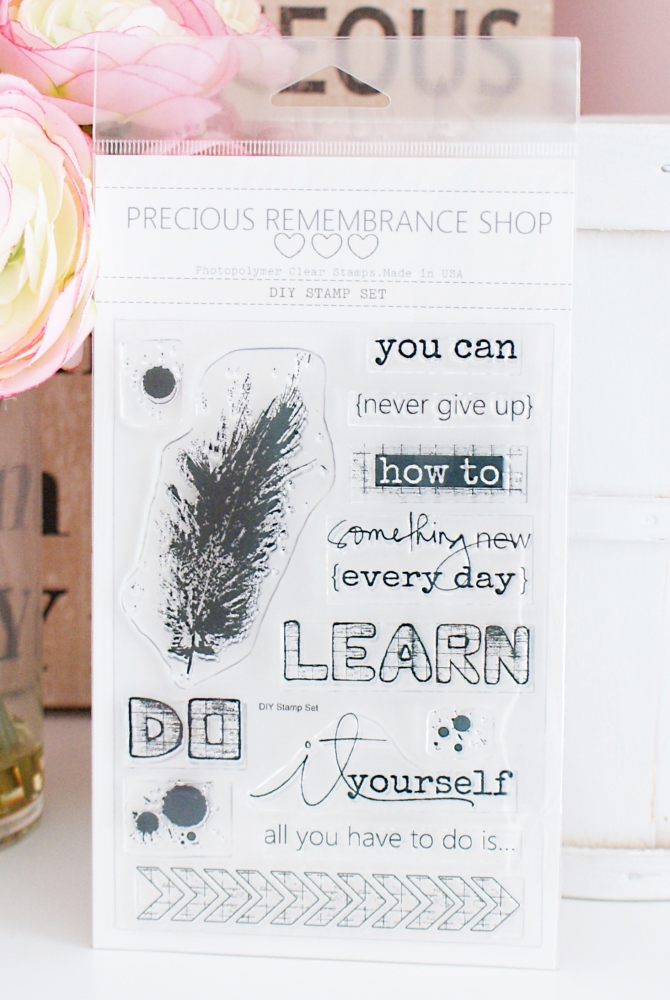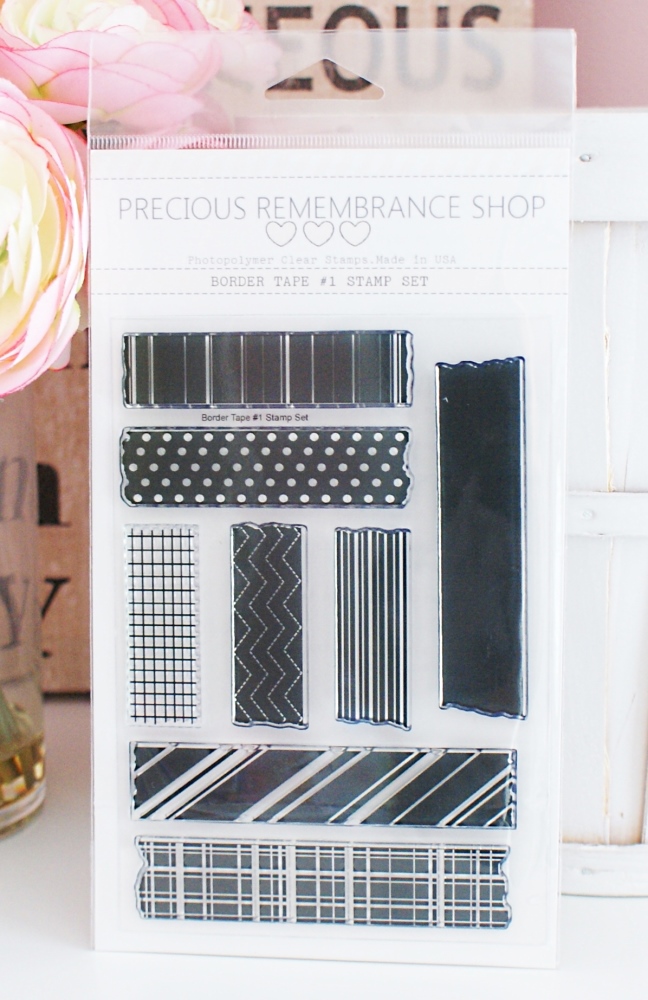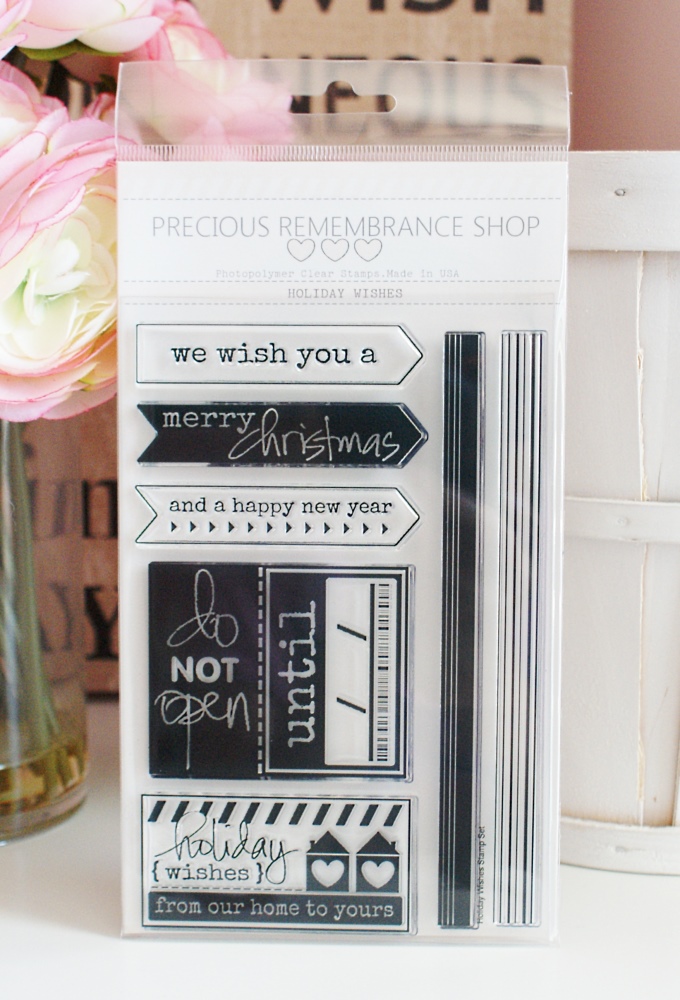 Tip – How to make a wreath with the feather stamp: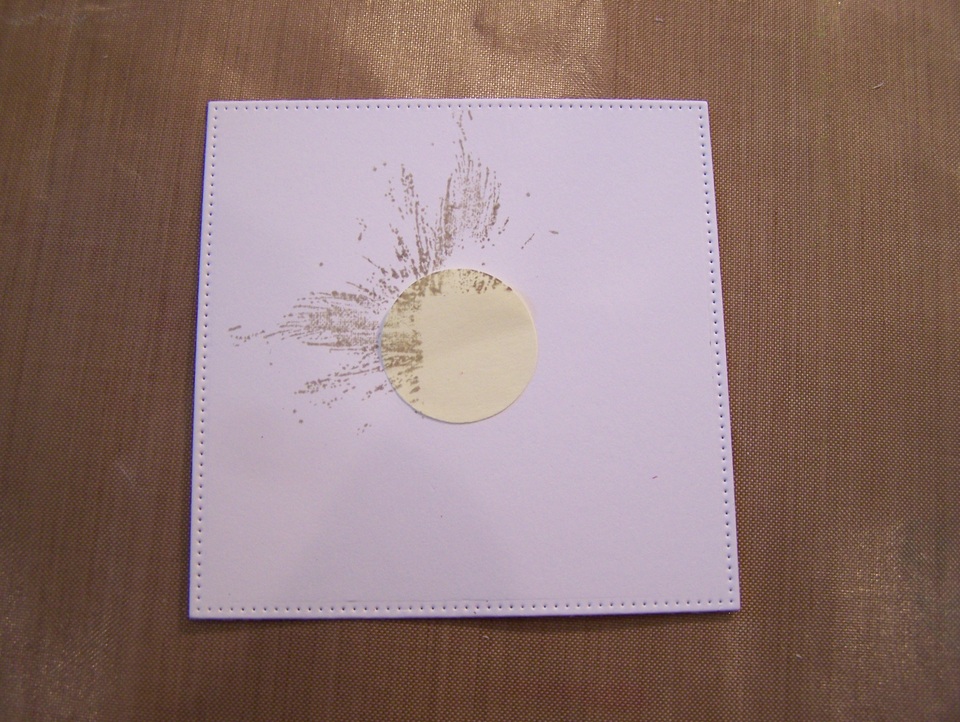 I cut a small circle out of a post it note (so it would be slightly sticky).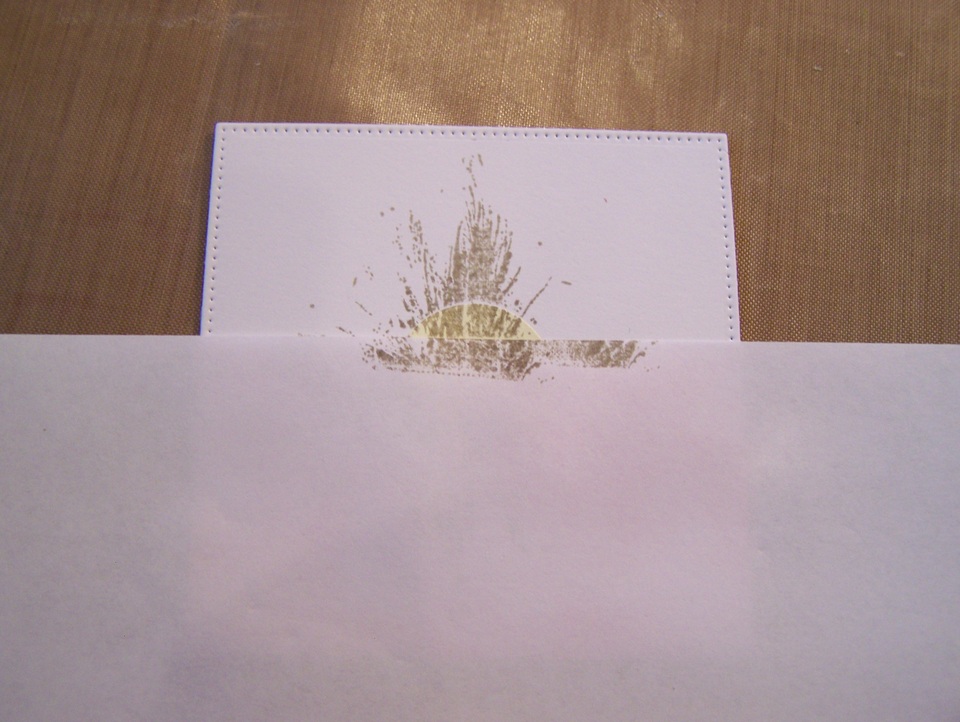 I laid down a mask so just the top of the feather would stamp above the circle.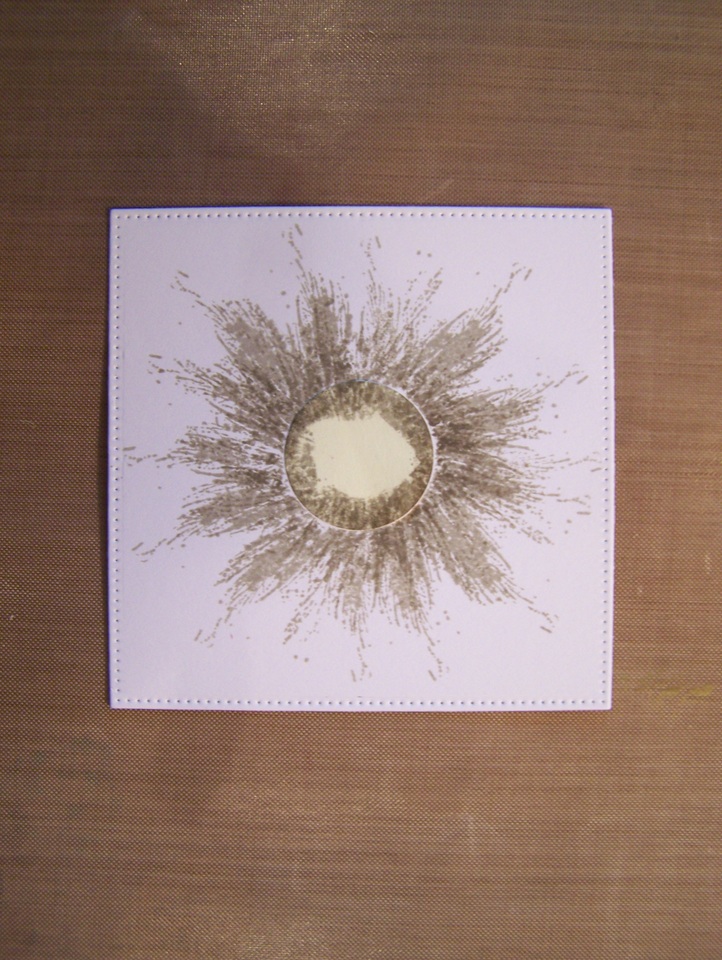 Then I stamped and stamped until the wreath was as full as I wanted it.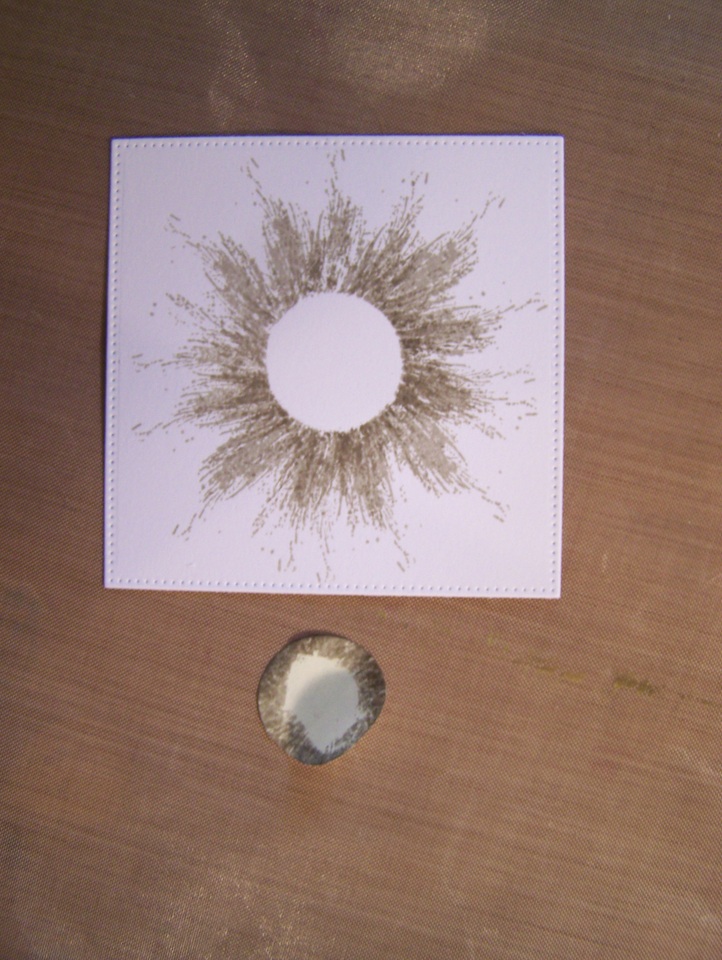 After removing the sticky note, you have a Beautiful wreath ready for the berries!
Why don't you give it a try?!!