Hi stampers. It's my turn to share a card using the new super sweet Coffee Love. There is just something about getting together with a great friend and having a cup…or two…of coffee.  It's time to just relax, and enjoy each others company.
Here is my card: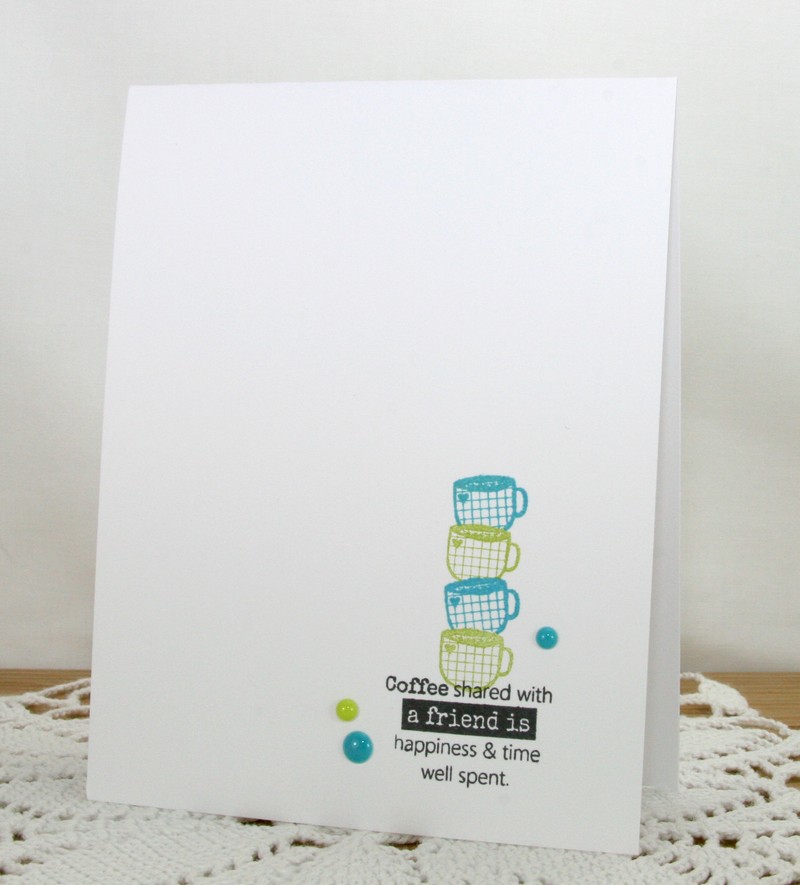 To create my stack of coffee cups I did a little masking. I stamped the coffee cup on a piece of printer paper and cut it out. I started by stamping the bottom green cup.  I then took my cup that I stamped on the printer paper and cut out, and added a very small amount of sticky to the back. You want just enough to hold it in place while you stamp…but you want to be able to remove it when done. I placed this over my bottom cup and stamped the next blue cup. I repeated this process until I had the number of cups I wanted.
Here is a closer view.
Super simple and yet so sweet.  I hope I've given you a little inspiration to give this fun technique a try. As always, were glad you stopped by. Have a wonderful day!