Hi friends and welcome! Let's talk about happy things today, shall we. A leisurely bicycle ride with a wicker basket full of blooms perfuming the air would be a happy thing. Bright blue skies with the sparkle of sunshine steaming through the trees would be a happy thing. Those were my thoughts when I pulled the elements to make this card. I used a piece of bicycle print paper from a neglected Authentique 6×6 pad as a starting point.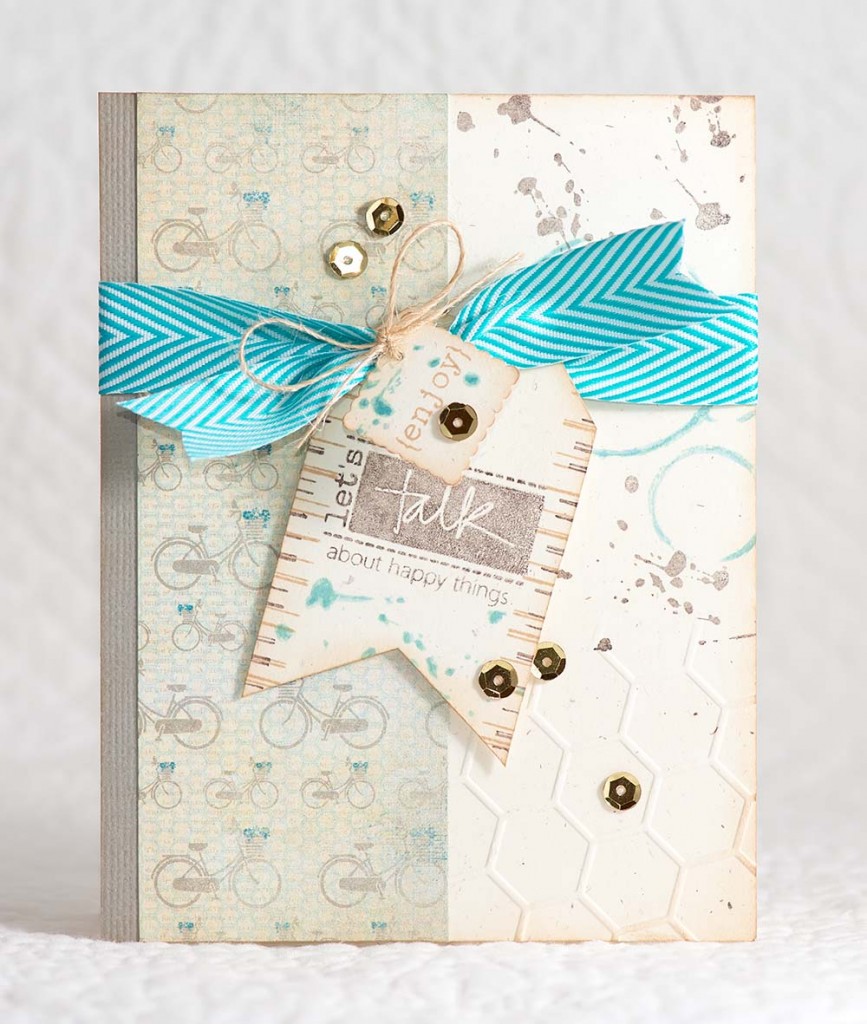 Just a portion of the card was embossed with a honeycomb embossing folder for a bit of added texture. Then I layered on the DP and a thin strip of gray cardstock. Splatters and circles from the Positive Thoughts set fill in the rest of the card front. I decided a tag would hold my focal but didn't have the shape I wanted, so I cut my own. This cute sentiment from the Coffee Love set is surrounded with splatters from the Positive Thoughts set and a border from the Coffee Love set. I think this border looks like a UPC bar code! I stamped it down each side of the tag with gray ink, then again shifting slightly to the left, with kraft ink. A length of pretty twill ribbon from the Pretty Pink Posh Shop was tied around the card, then I attached the tag with natural twine.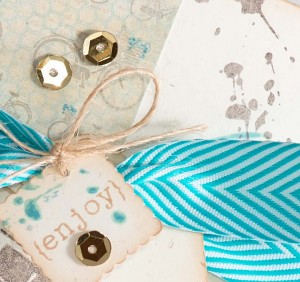 I added another small punched tag with the enjoy sentiment from the Coffee Love set just for fun! The finishing touch of scattered gold sequins really brought this card to life.
I hope I've inspired you to explore happy things today! I look forward to spring weather so I can take one of those happy bicycle rides!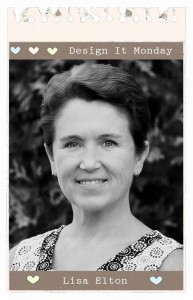 mypapertales.blogspot.com