Hello Everyone!  I wanted to show you how versatile the Coffee Love Stamp Set is and how you can use it to make a mixed media card for ANY occasion.  This FAB set doesn't have to be about just coffee!  I see myself using this sentiment ALL the time!
Here is my card: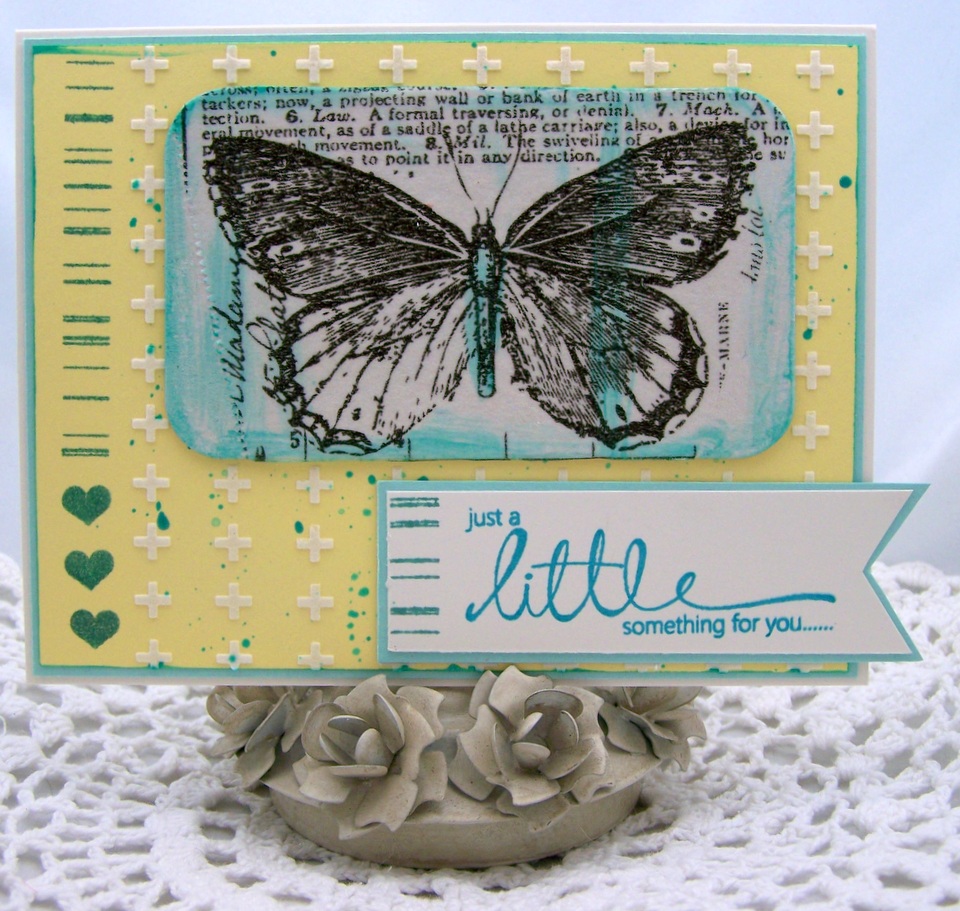 The butterfly is tissue paper that is mod podged to a piece of chipboard and swiped Silks Paint over it around the edges and on the body of the butterfly.  I cut it to size and rounded the corners.
The yellow BG has molding paste that I applied with a stencil.  After it was dry, I dipped my paintbrush is Silks Acryllic paint and LOTS of water and flicked paint spots across the yellow BG.  LOVE this look!  So artsy!
Here is a photo of other stamps I used in this Coffee Love Stamp set:

Notice that they are not all lined up perfectly.  THAT's on purpose to give it that mixed media flair!
And HERE is a photo of my new FAV sentiment: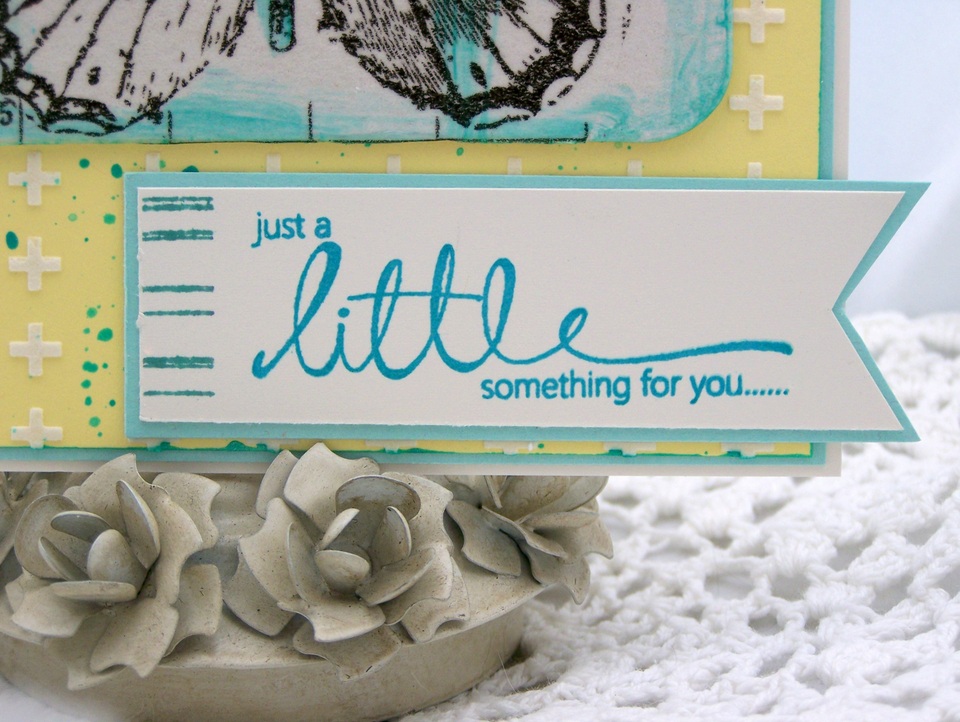 I not only stamped the sentiment but I added a strip of the line stamp.  It adds that "feel" of ribbon without making it too bulky to mail.  Then I hand cut my double layered banner.
I hope you like my card and I hope you add this Coffee Love Stamp Set to your shopping cart!  You will LOVE it!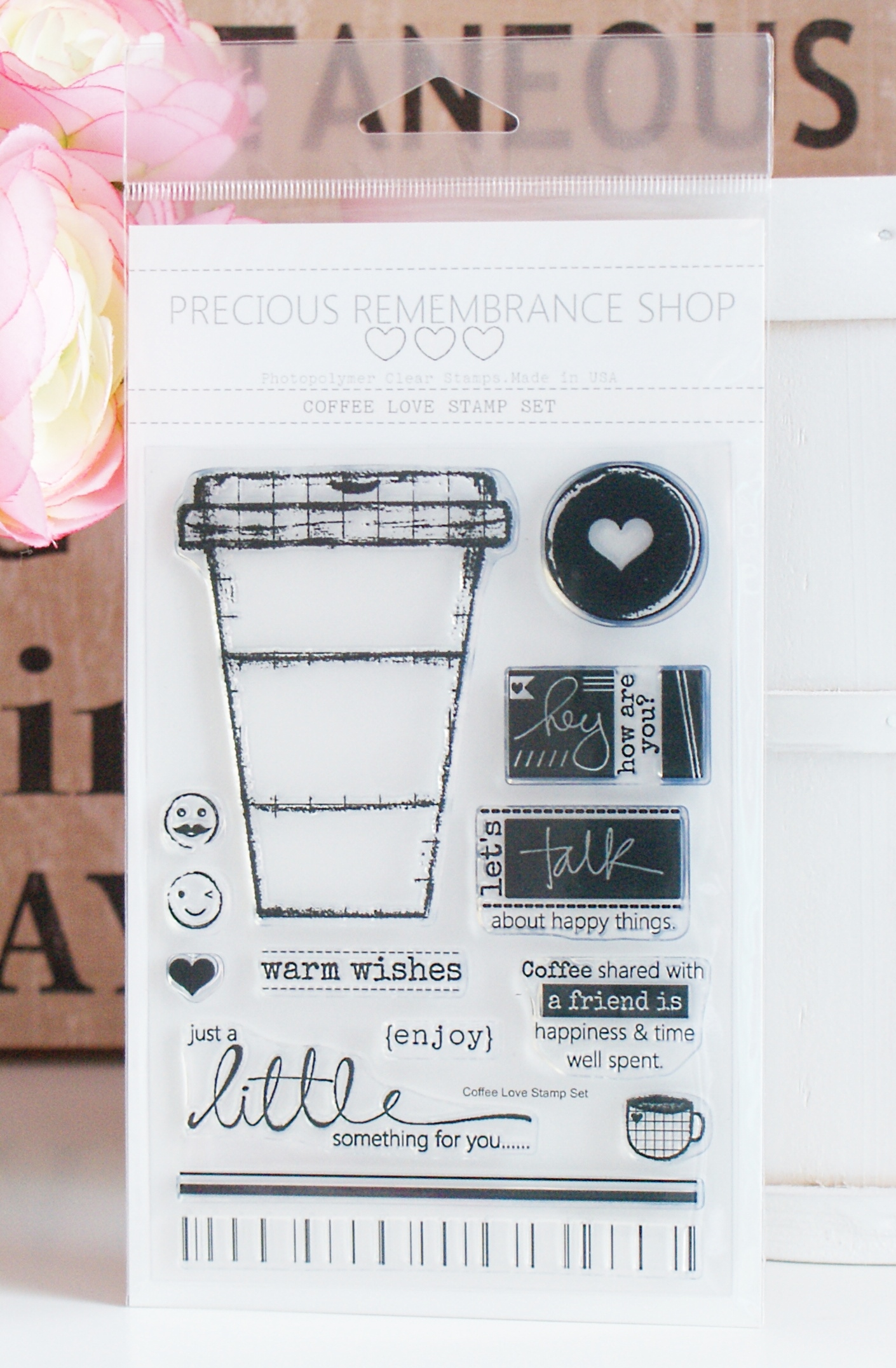 Thanks for stopping by for another Saturday Creation!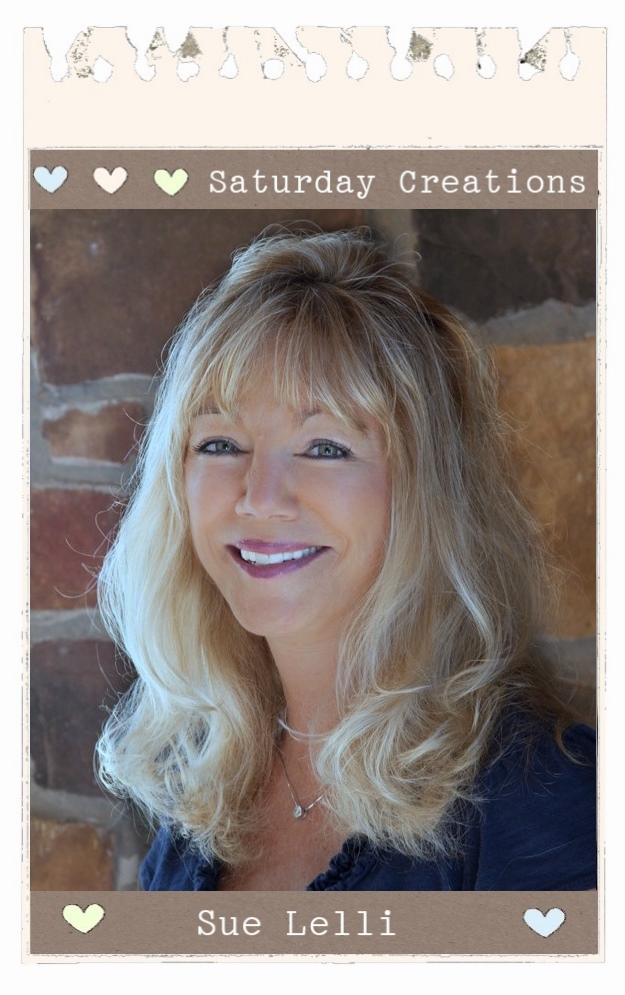 Card Therapy