Hello, Precious Remembrance fans!  Glad you could drop by today!  I'm doing my best to get you in the spirit of Spring with today's creation using the Coffee Love stamp set!  (Beware…lots of colorful photos ahead!)  I've packaged up a little something for gift-giving inspired by that stamp set and my dear friend, Susan.  I'm kind of still on that french fry box kick, and Susan and I were talking about what sizes of boxes would work, and what we might tuck in them, when the idea for today's project came up. (You can find free templates everywhere and reduce or enlarge as needed.)  I used some pretty double-sided paper to put mine together, and started embellishing!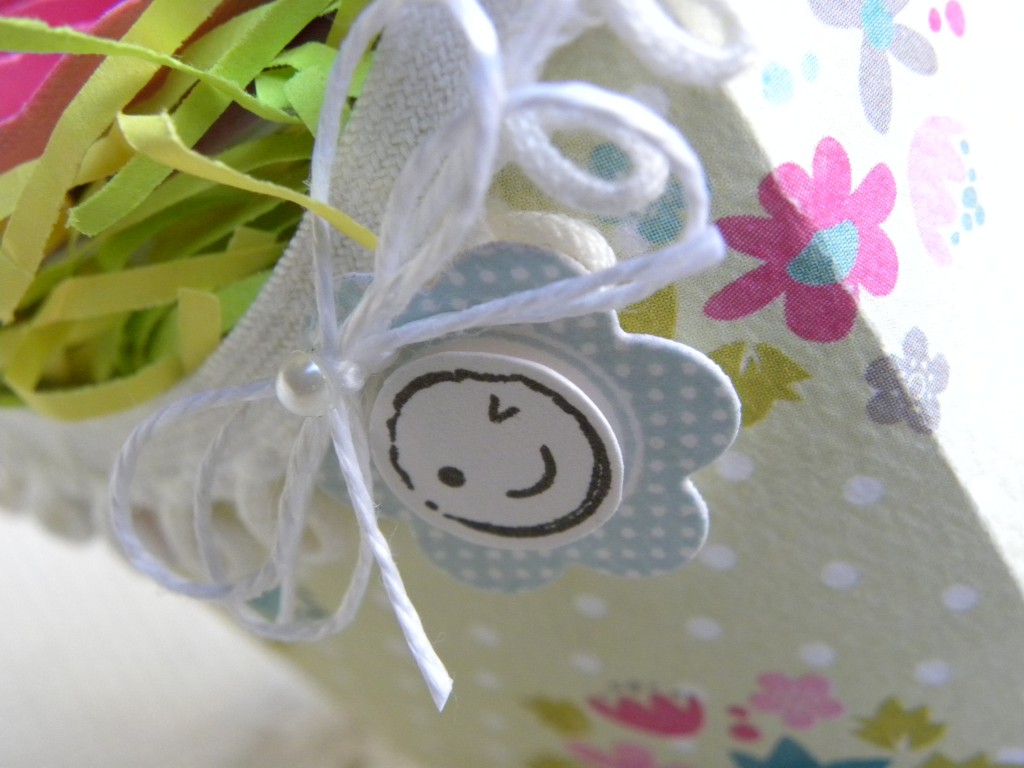 I have some pretty vintage trim a sweet neighbor found and saved for me that I used on mine, and made that  tag that was topped off with the tiny little winky face included in the set…I just couldn't resist…it fit so well…and looked so cute!  I used a couple sentiments from the set to offer a warm friendly greeting to the recipient…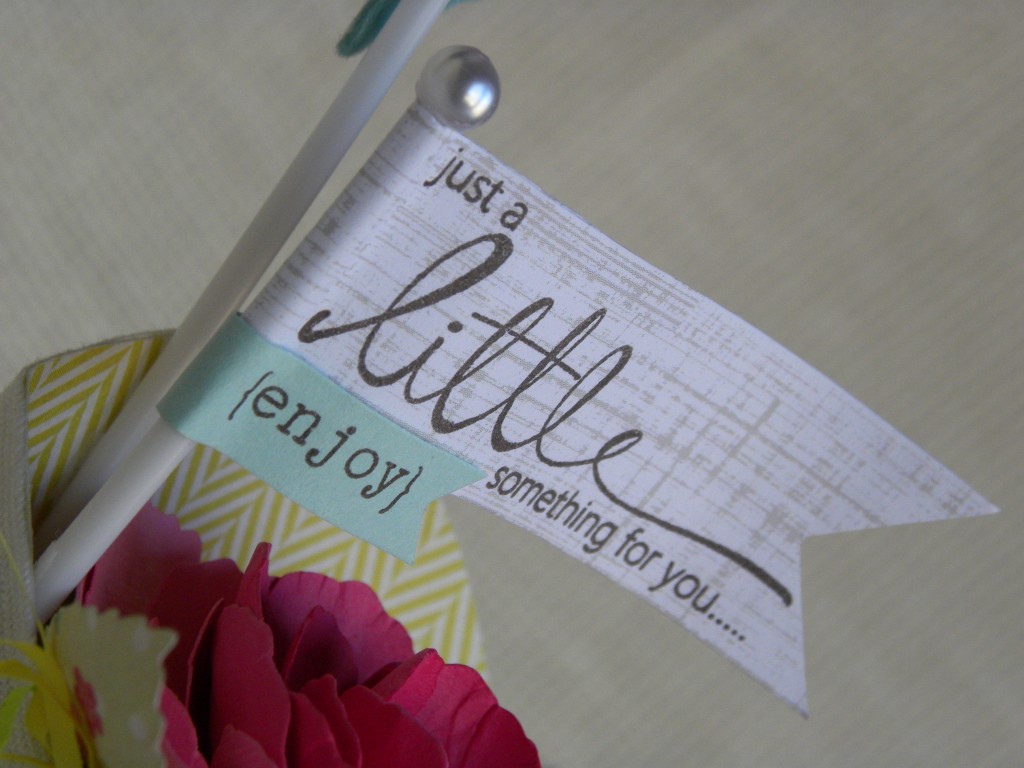 Next came a little pinwheel for additional Spring cheer…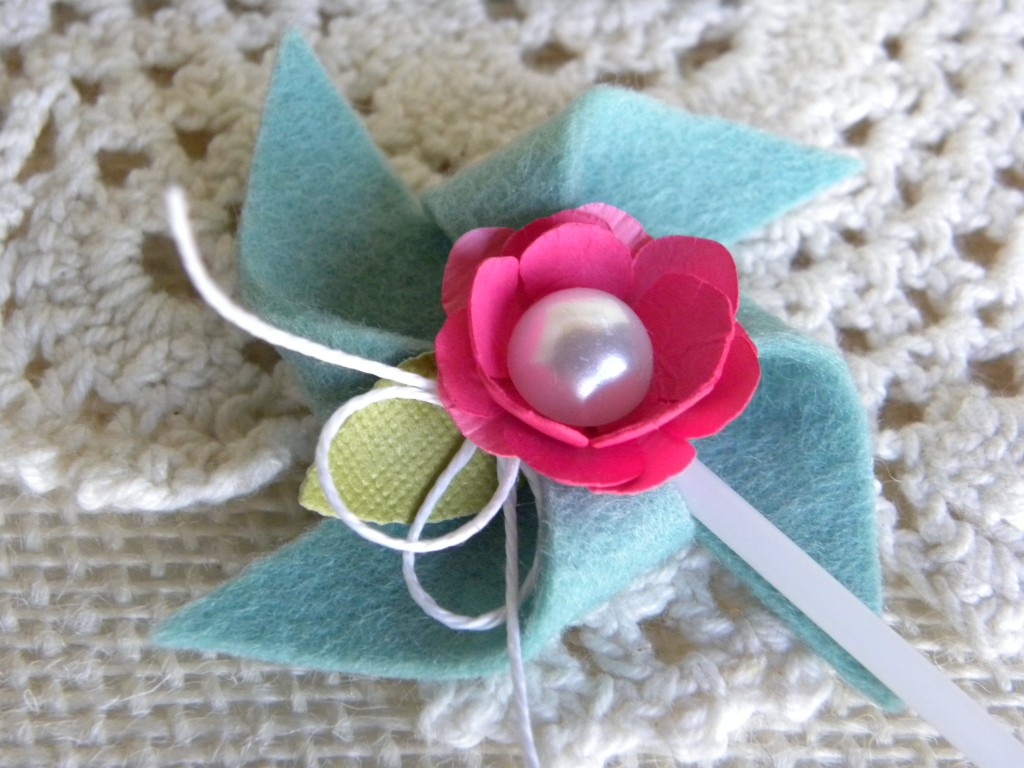 I stuffed my box with some Easter grass and wanted a pretty flower blossoming out of it…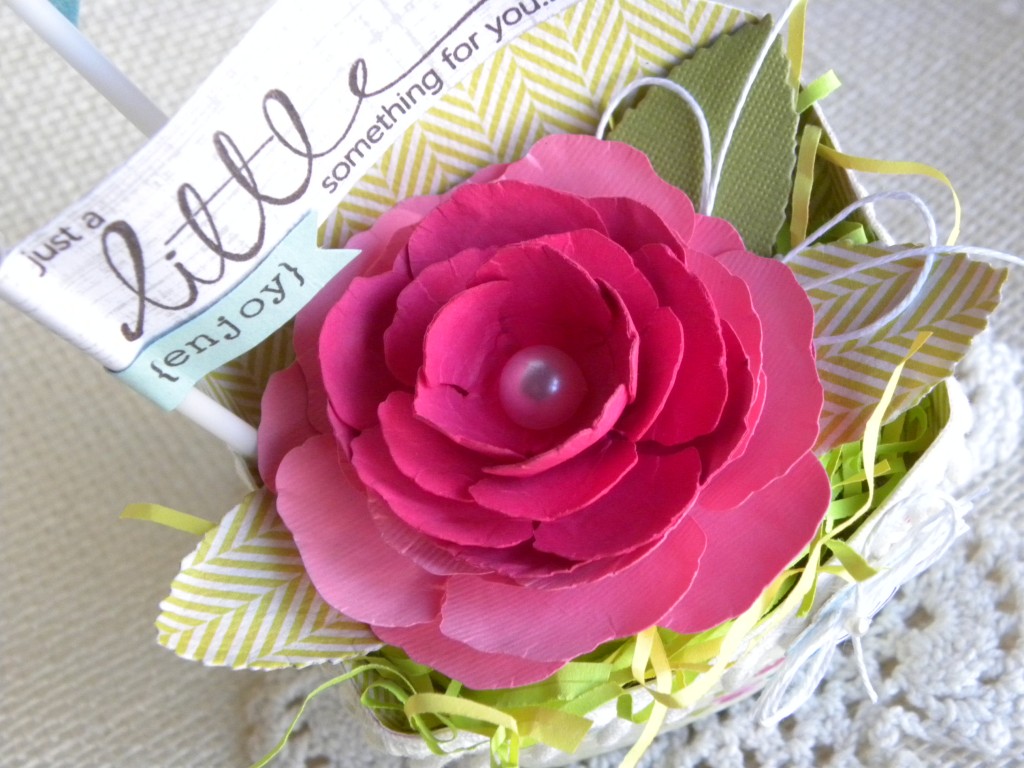 And if the flower isn't enough to delight the recipient, maybe what's hiding underneath will…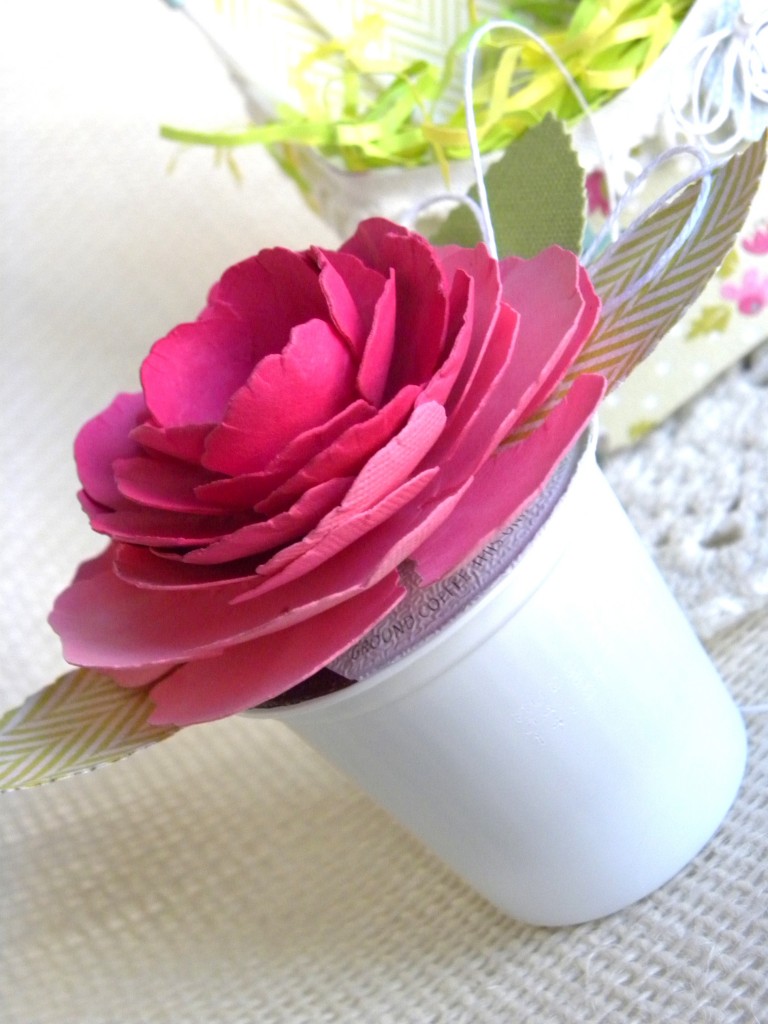 Know any Keurig-lovin' friends who would be excited to try a sample of your favorite K-cup flavor???  I think Susan does!!!  Oh, I know, I know…time to wrap this up!  I'll admit I got a little carried away on this project…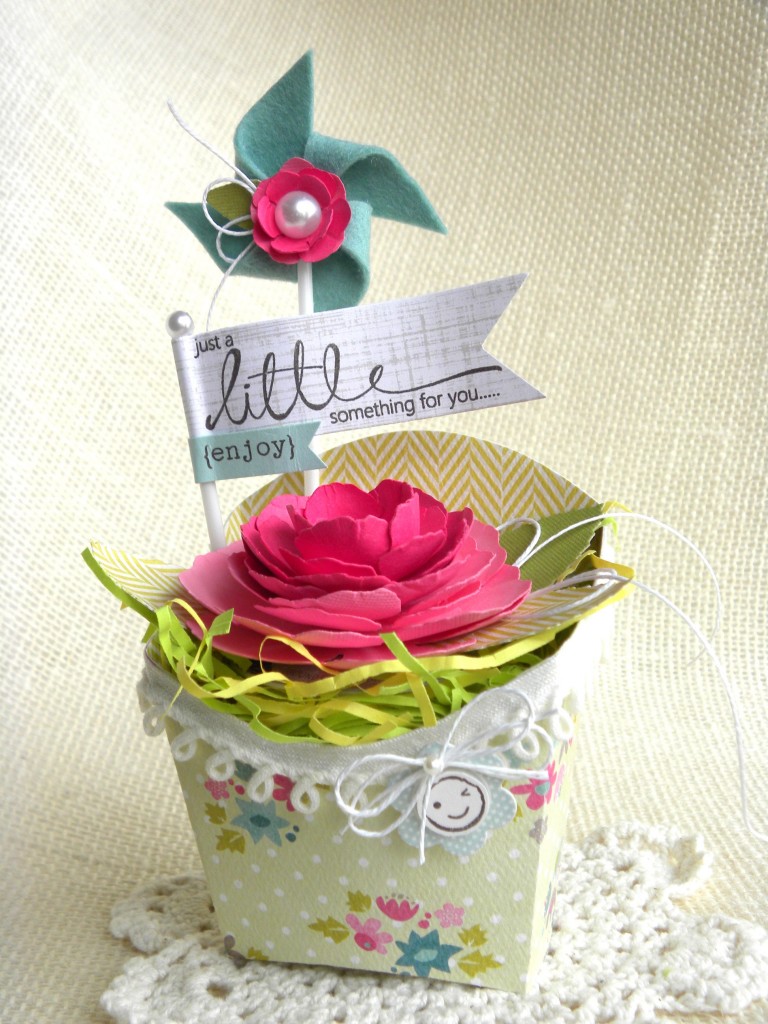 …but it's an easy thing to do when you're inspired by friends and loved ones, huh?  (And, besides…it was so much fun!)
Hope you've enjoyed your visit today and were inspired to create 'a little something' Springy and special for your loved ones!!
Until next time!