Welcome to Saturday Creations!  I hope you are enjoying a cup of coffee while you are reading this post at The Precious Remembrance Blog using this FAB stamp set ~ Coffee Love.  Once again I used my FAV FAB sentiment out of the set to make my card.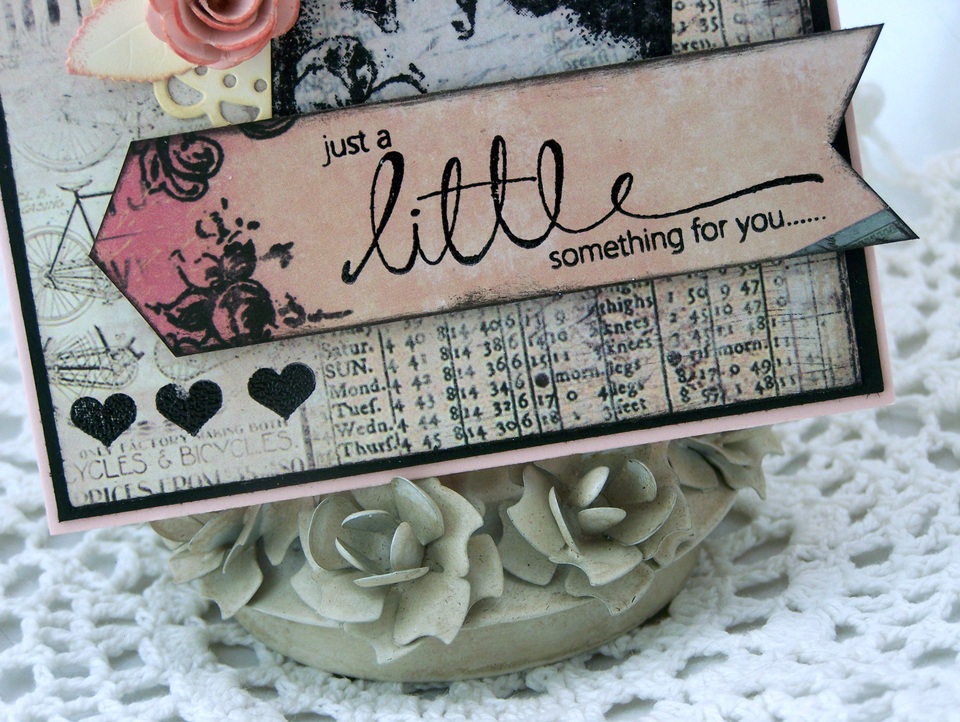 Besides the sentiment, I stamped three little hearts just like the Precious Remembrance logo!
Here is my card: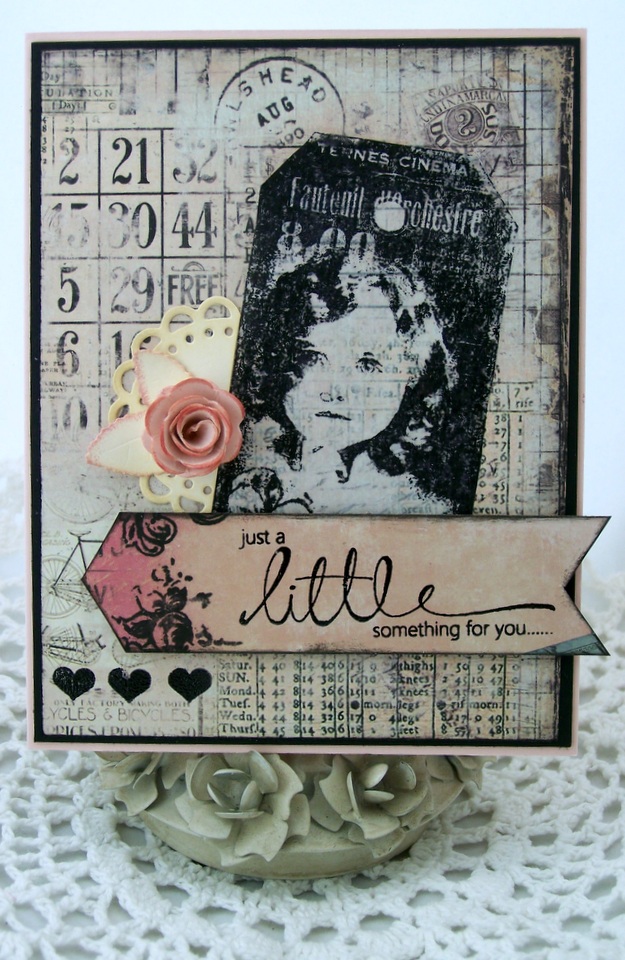 The BG is patterned paper and the image of the sweet child is a stamp I stamped on tissue paper and adhered to the BG paper. I LOVE how this turned out! You can see the text through the tissue ever so slightly on her face.  A rolled flower, a doily, some distressing, and there you have it!
I hope you like my card!
Tip:  Start looking through those 6×6 paper pads you have been "collecting" to find interesting patterns to use for your backgrounds.  I must have passed by THIS particular pattern 50 million times and now I am in LOVE with it for the background with that FAB sentiment!  Also look at all of your Precious Remembrance stamp sets and see how you can stretch them by using just the sentiments ~ and even mixing and matching them!
Here's the FAB Coffee Love Stamp Set one more time: