Hi stampers. I'm stopping in today to share another card I created using the new Coffee Love set.  Are you like me, and when you think of coffee, you picture the paper take out cups you get when you visit your local coffee shop? Today's card is all about these.
Here is my card: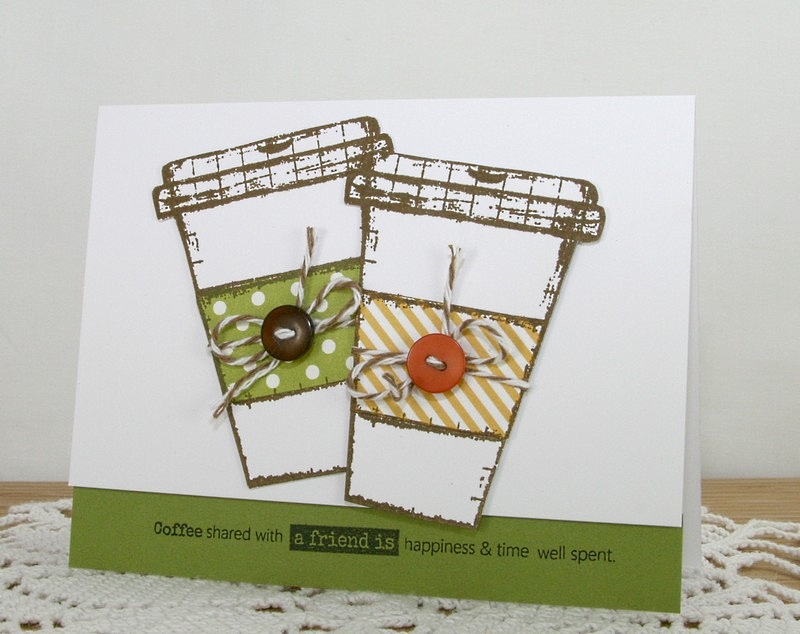 For today's card I started by stamping the cup two times on a piece of white cardstock and cutting them out.  I stamped the center section of the cup onto a couple of pieces of patterned paper and cut them out and adhered them to my cups. To add a little something extra I tied  some twine around each one and added a button. I'm sure you noticed that the sentiment looks nothing like the one in the set. I wanted a long sentiment to go across the bottom of my card. To do this I put a piece of tape over the section of the stamp I didn't want ink on. After inking up the stamp I removed the tape and stamped my first section. I repeated this process until I had the complete sentiment.  I attached my super cute cups to the card with foam tape and then attached this piece to my card base with more foam tape.
That's it for me today. As always, thank you for stopping by. We love it when you come and visit. Have a wonderful day!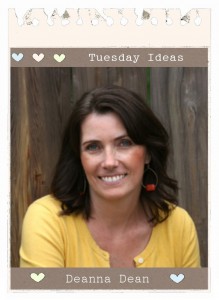 klosetkreations.blogspot.com