I just love this sentiment in the Precious Remembrance New Day Stamp Set!  I LOVE the fonts, the splats and how it's underlined!  It is the inspiration for today's card: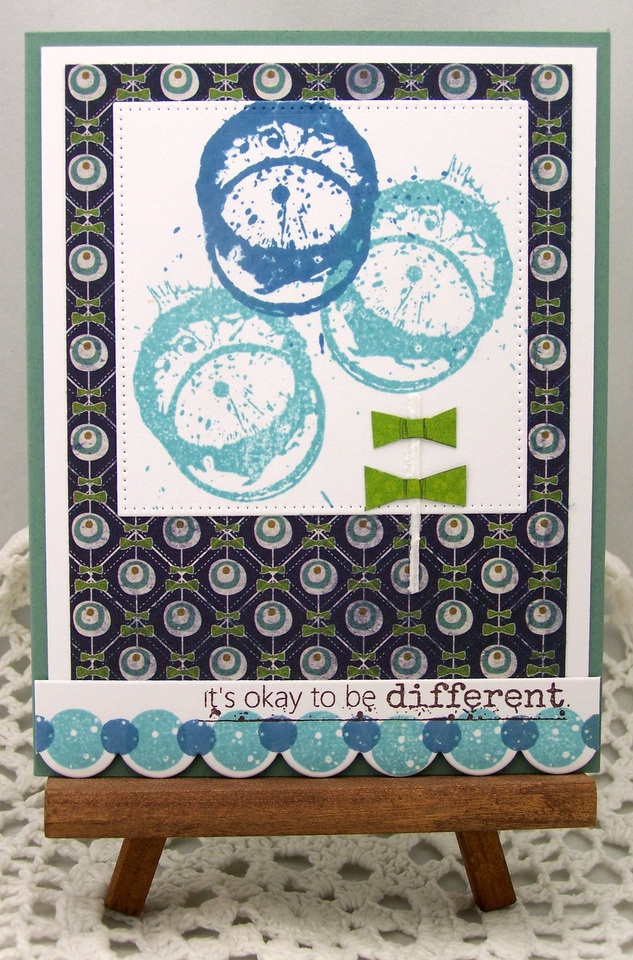 I used this fun patterned paper with the circles so I could use the circles from the stamp set that are the same shape and color family but just a little bit different ~ and it's okay!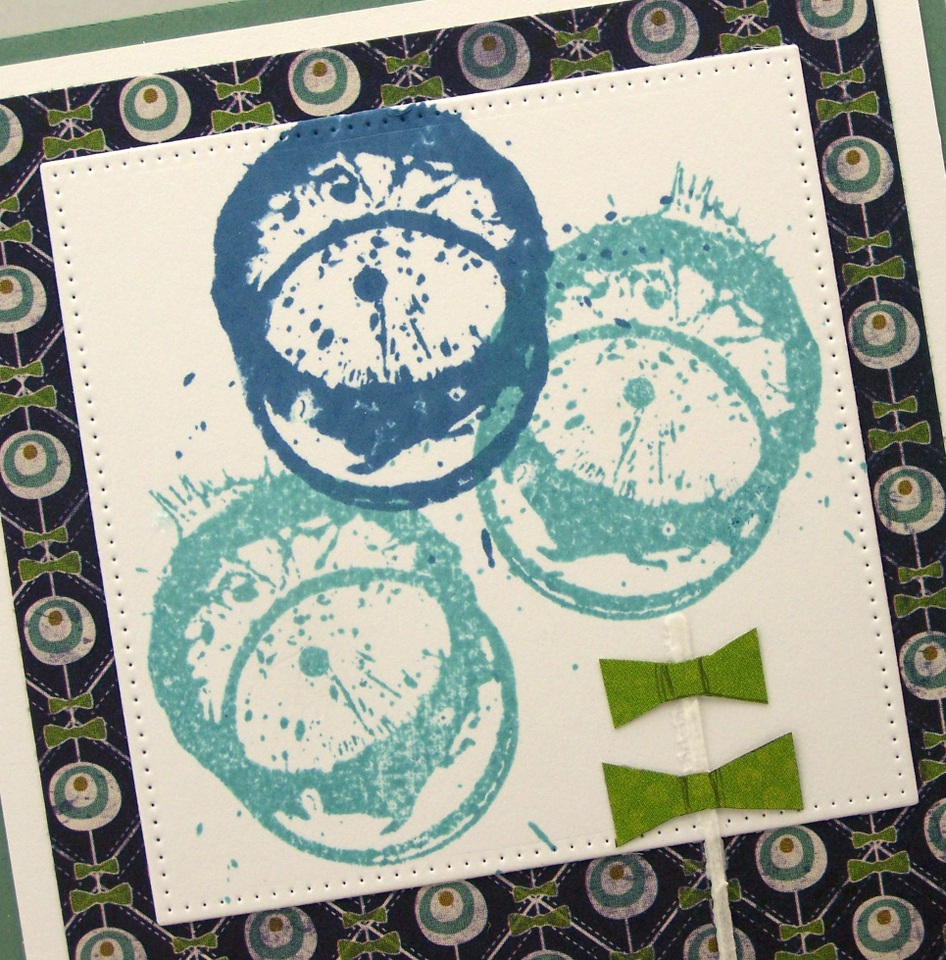 I added a tiny white line of molding paste and then hand cut some bow ties to mimic the patterned paper.
I think this would be a GREAT graduation card for a boy who maybe isn't following a traditional path and has chosen to pursue something that he loves to do.  I think we all know someone like that.
Tip of the day – to add interest to a plain white scalloped border, I used the two different sized circle stamps from the set to fill in each scallop and then to join the circles together.  Then I stamped the sentiment on top of that.  I love the way it turned out!  Here it is again: