Happy Wednesday stampers!:) Oh happy day! Yay! August is finally here, and the time is getting closer for our next release. But before that, we have an awesome guest designer who will be joining us on our new stamp release that's coming.
Please welcome Melissa Chipperfield along with her CAS perfection card!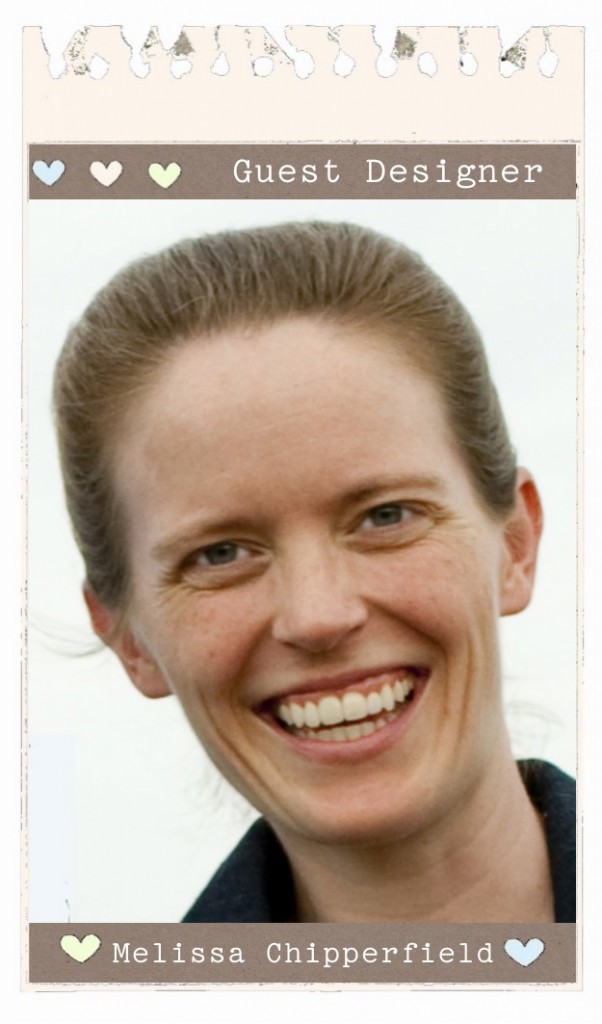 I am a 30-something wife & mother of four (ages 10, 7, 4 & 1) who loves paper crafts, photography and taking notice of life's little details.  Family time often includes spending time in the great outdoors, hiking, jogging or doing things like roasting marshmallows over a bonfire.  I'm a dental hygienist by trade, but am currently focusing on raising our children, working at the dental office only 1/2 a day each week to keep up to date in the ever changing world of dentistry.  When things settle into a quiet state in the house (usually late at night), I'm often found in my craft room with inky fingers, pulled up to the computer editing photos or simply curled up in a comfy chair reading a nonfiction book, craft magazine or photography article.
————————————————————————–
Hi, everyone!  It's Melissa here guest designing for Precious Remembrance today!  I'm so excited to be designing and showcasing their wonderful line of stamps!  As you'll soon see, I'm a clean & simple kind of gal.
For today, I thought I'd make a farewell card featuring a mixture of the clear stamp sets in the store.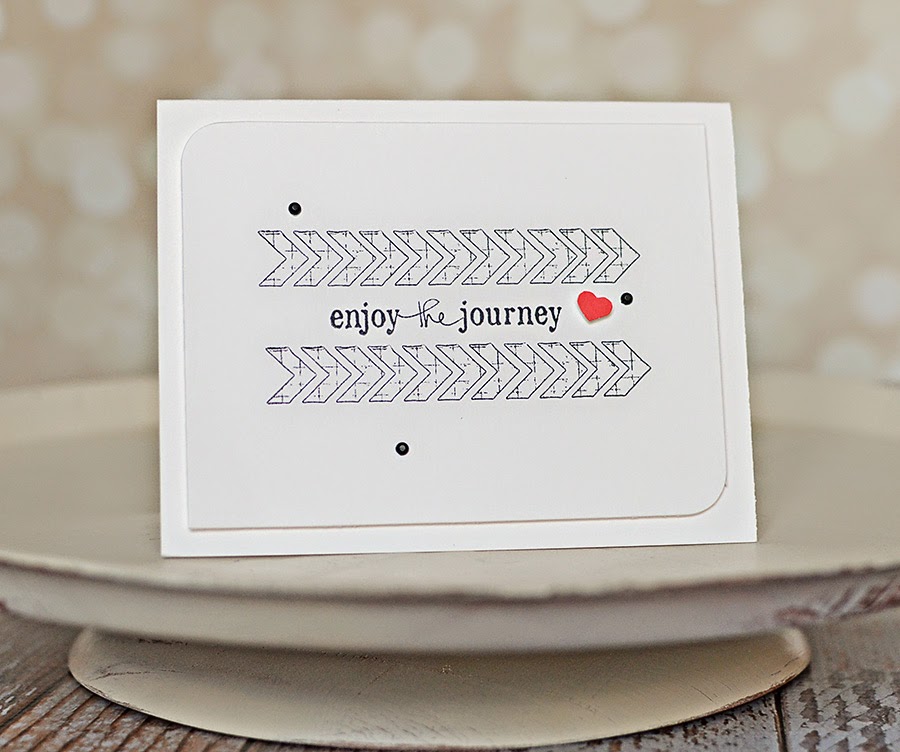 This is a white on white card design, meaning I've popped up a white panel with foam dots on a white card base.  This gives it a little more dimension than if I'd simple stamped the design on the card base itself.  Two of the corners were rounded to add a little interest.
I stamped two tire tracks using a chevron image from the DIY Stamp Set, a very fun, creative set of images!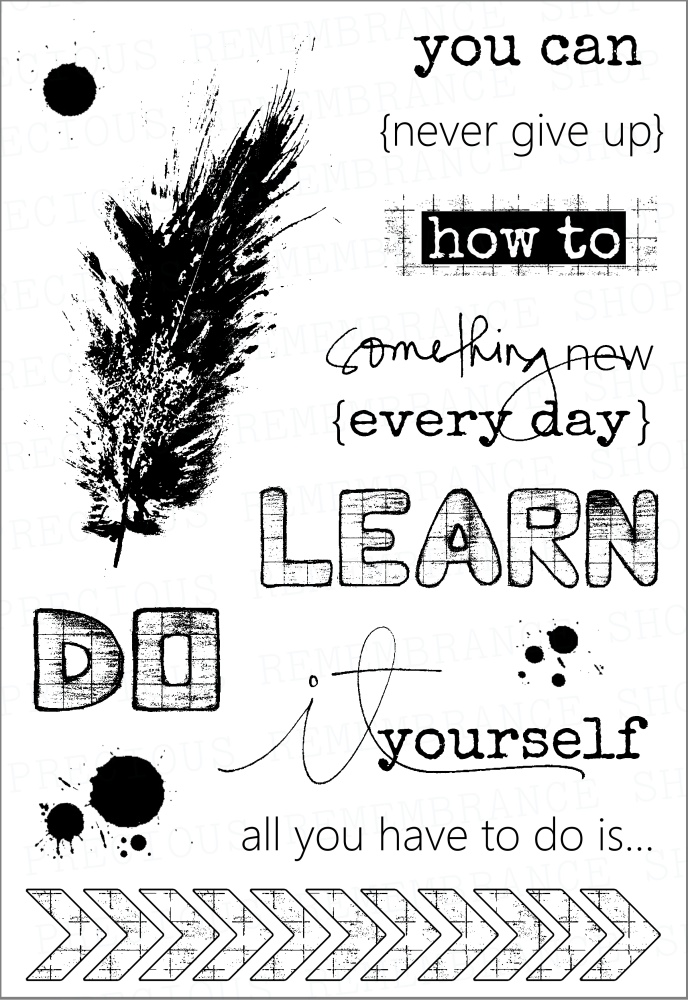 I then added a simple sentiment from the Journey Stamp Set, a must have set for all of us who love to travel or have a thing for taking lots of photos!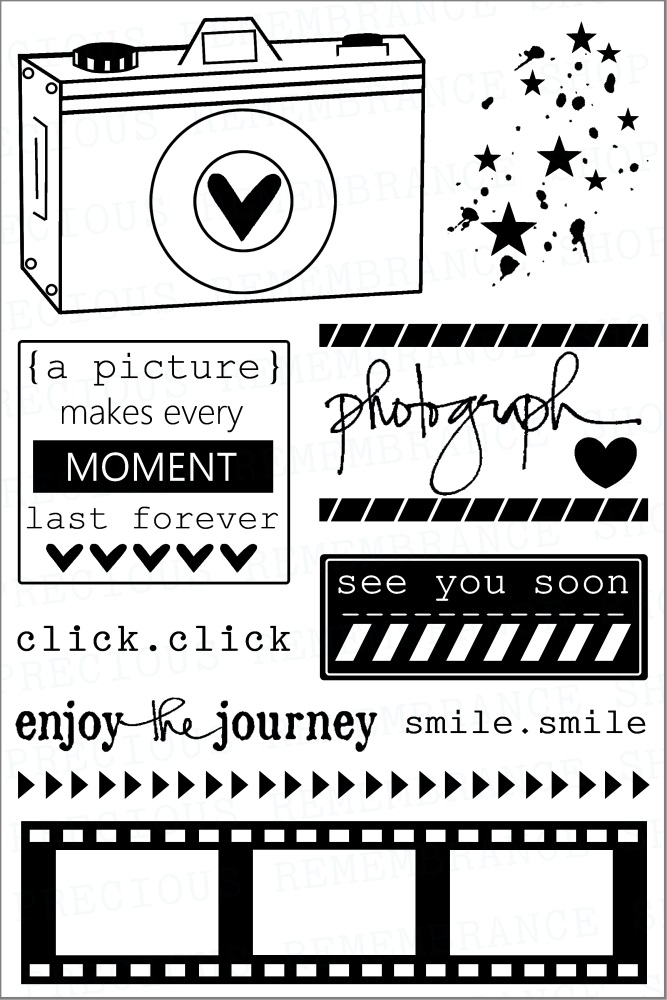 I finished this simple design off with a trio of black gemstones and a fussy cut heart from the Coffee Love Stamp Set, a coffee lover's dream.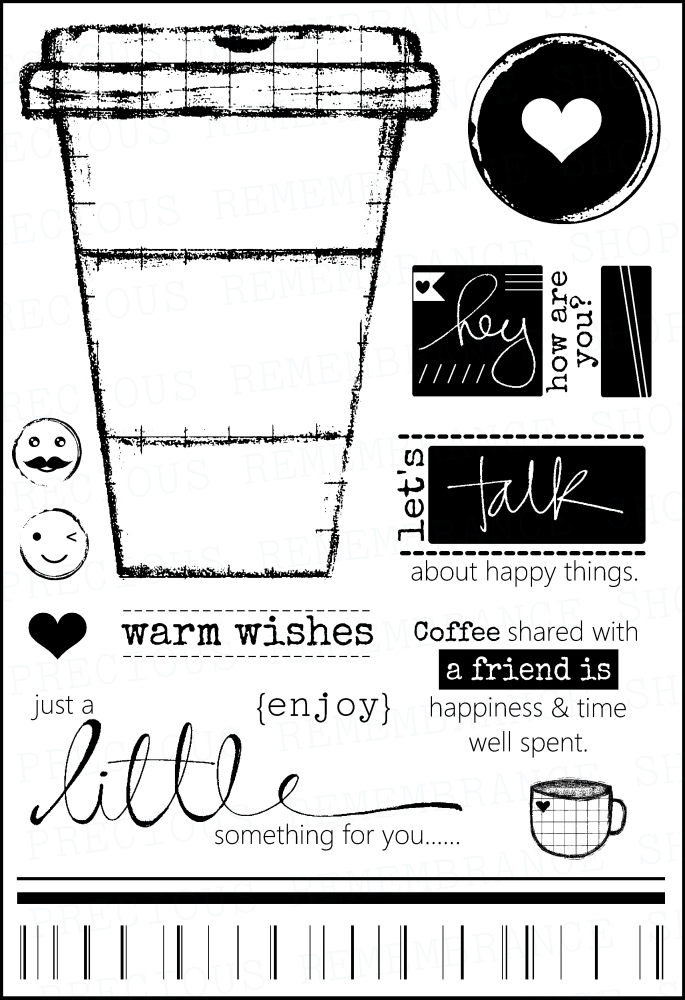 This card is so simple to put together, but delivers the farewell message in an effective & creative way.
I'll be back with more clean & simple designs throughout the month, so stay tuned and keep enjoying your summer!  It's quickly coming to a close!
Melissa from Oh, Smudge!
———————————
OMG!!! how cute is that card?
LOVE IT!!!♥
Thank you so much for joining us today.
Happy crafting!
♥ Dyane