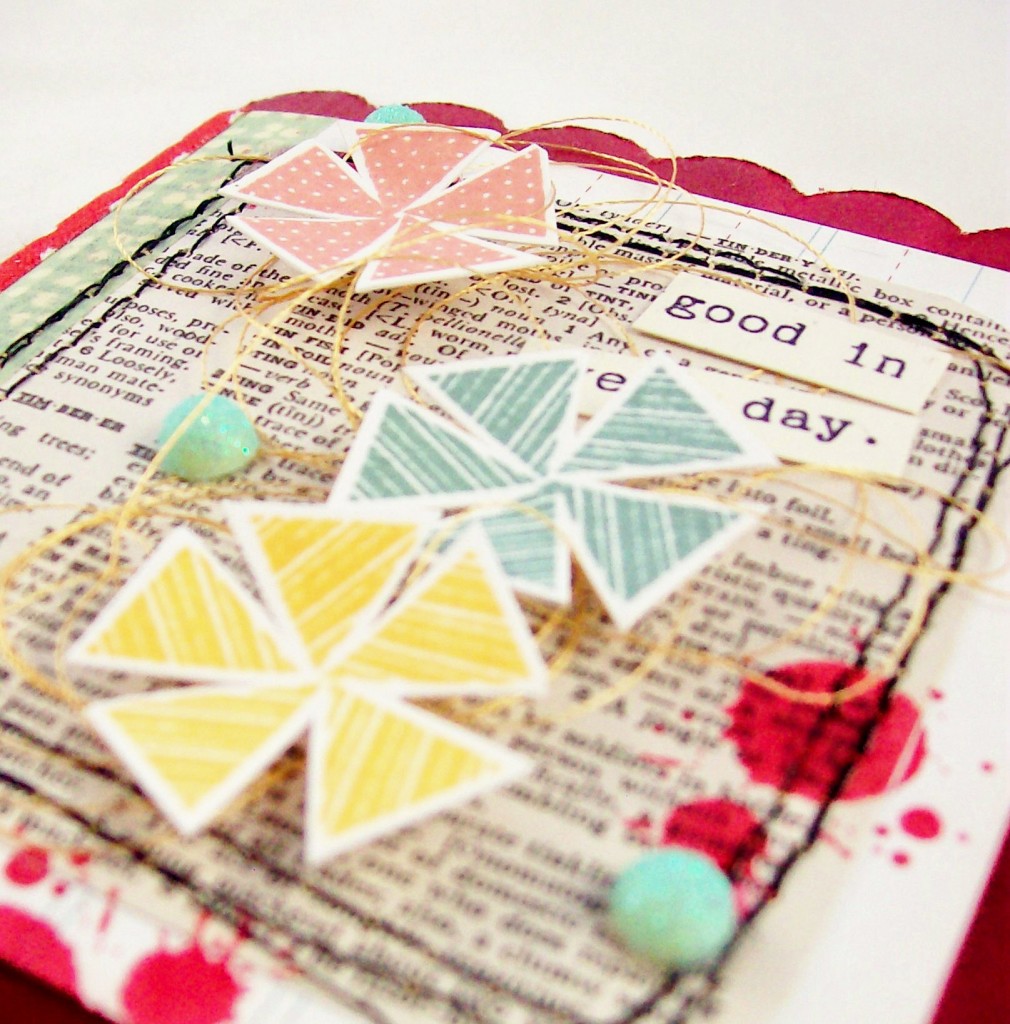 Welcome fellow crafters to my first "Crafty Sunday" post!  So excited to be back to creating with my favorite stamps along with so many amazing designers.   When sitting down in my creative space with all of the Precious Remembrance stamps at my finger tips my mind went in a few different directions.  Today I wanted to share one of the ideas with you using basic supplies with the stamps to create something with a lot of color and spunk.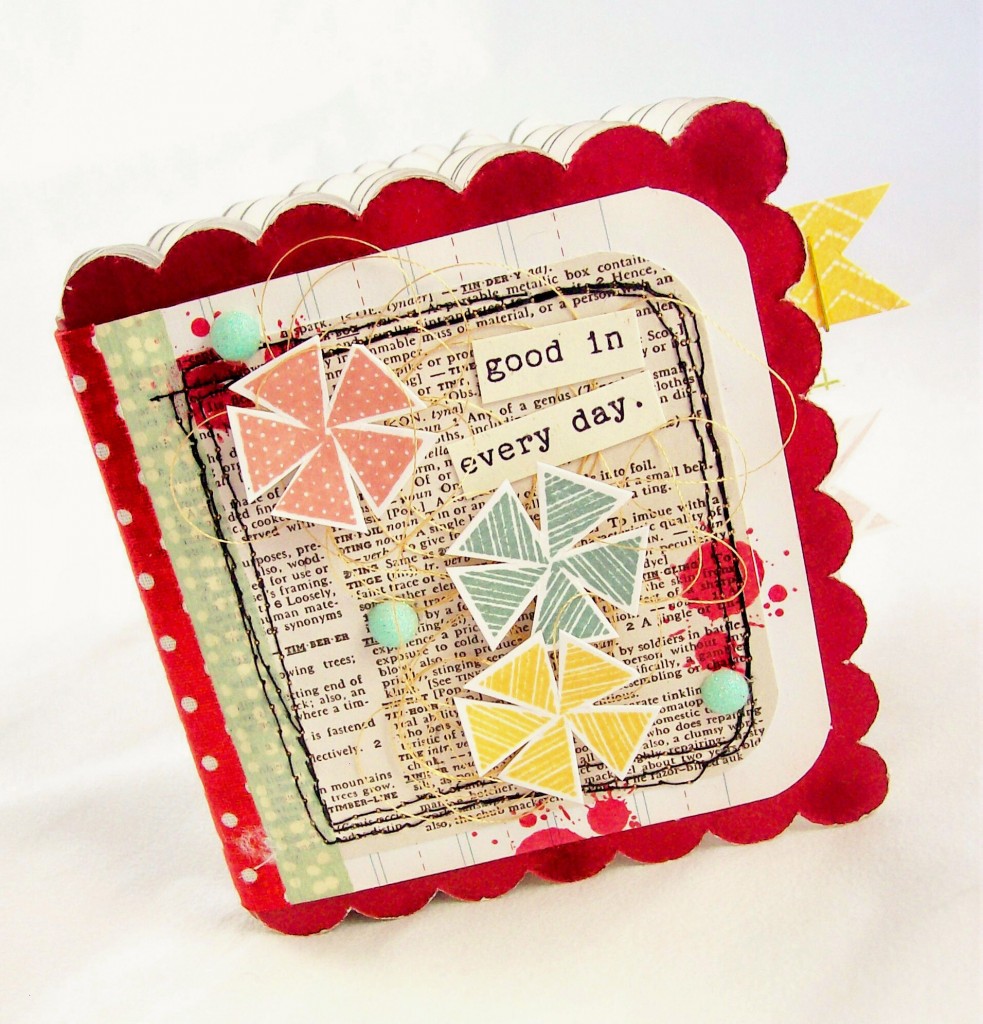 With just a cardstock mini album, paper, tape, thread and a few other items you can quickly create your own.  Begin by cutting paper to fit the outer cover of the album, stitch layers and adhere to the ablum.  Add tape at the binding.  Stamp paint drops from the DIY stamp set (in red).  Add glittered resin embellishments.  Stamp sentiment from the New Day stamp set, cut and adhere to the front of the album.  Lay thread on front of album.   Stamp pinwheels using the Oh So Fun pennant stamps, cut and adhere using foam dots.
One of my most favorite stamp sets, if I had to pick one which is nearly impossible, is the Border Tape #1 set.  Used these to create flag tags to add to each page.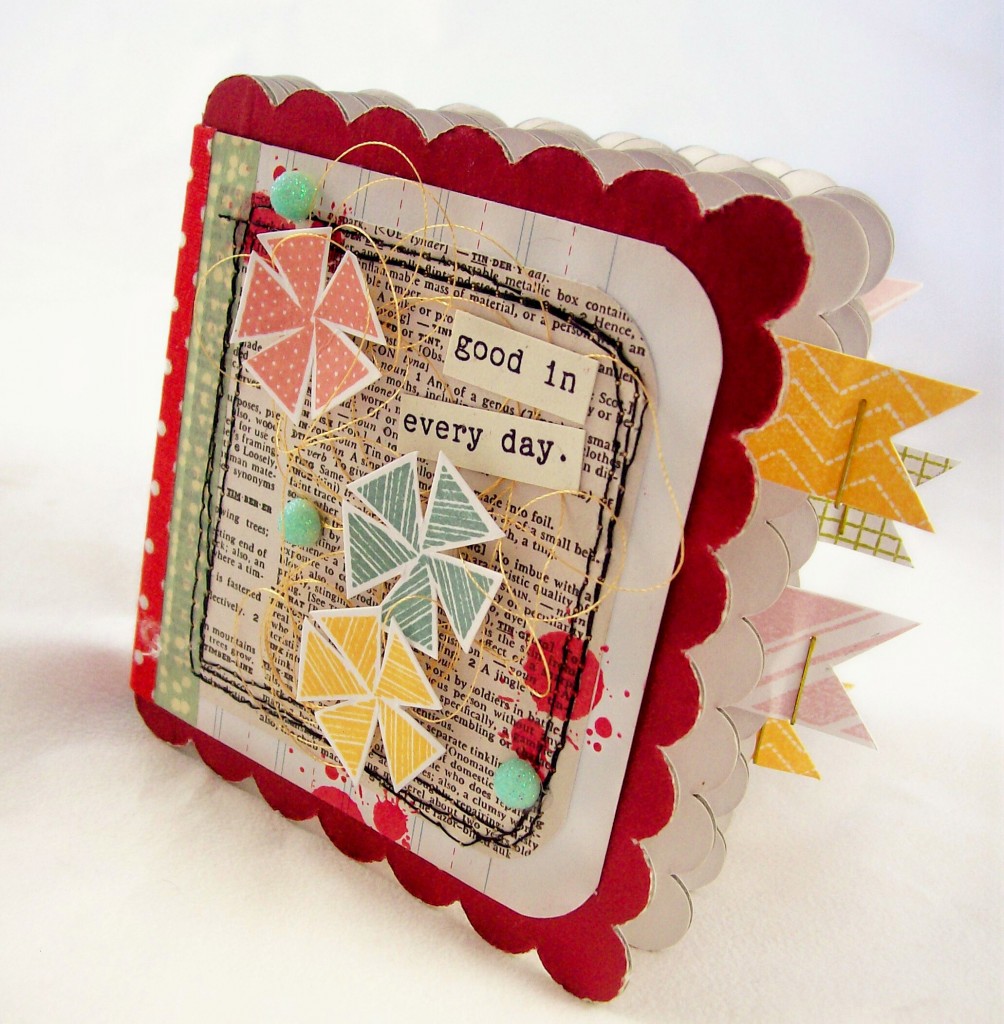 There you have our first "Craft Sunday" project.  Hope you enjoyed this post and you are finding a way to add a little craftiness to your day!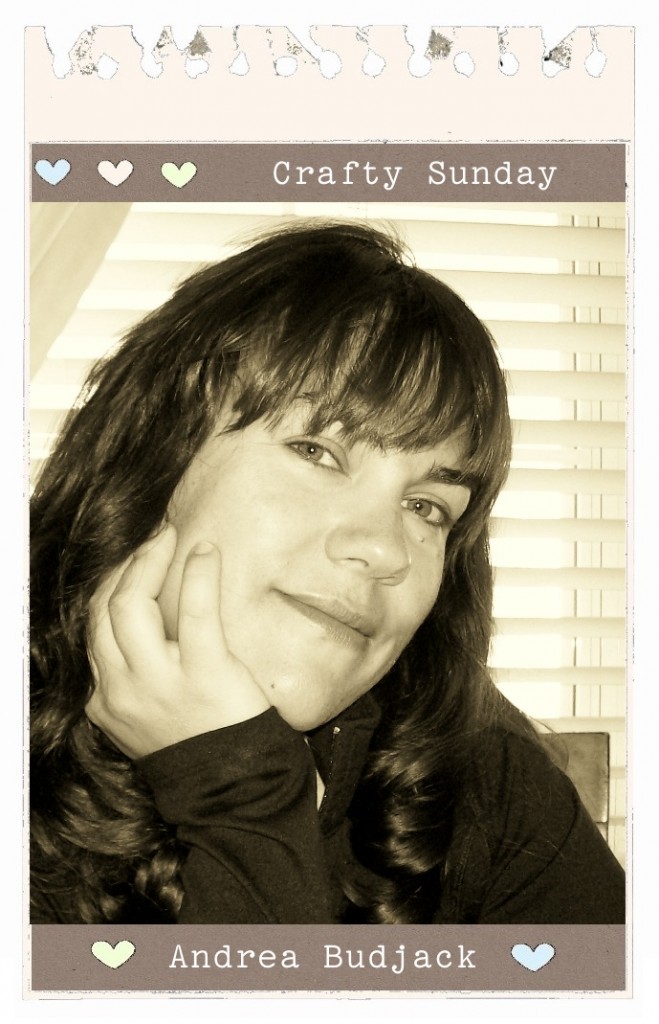 www.andreascreativepapertrail.blogspot.com