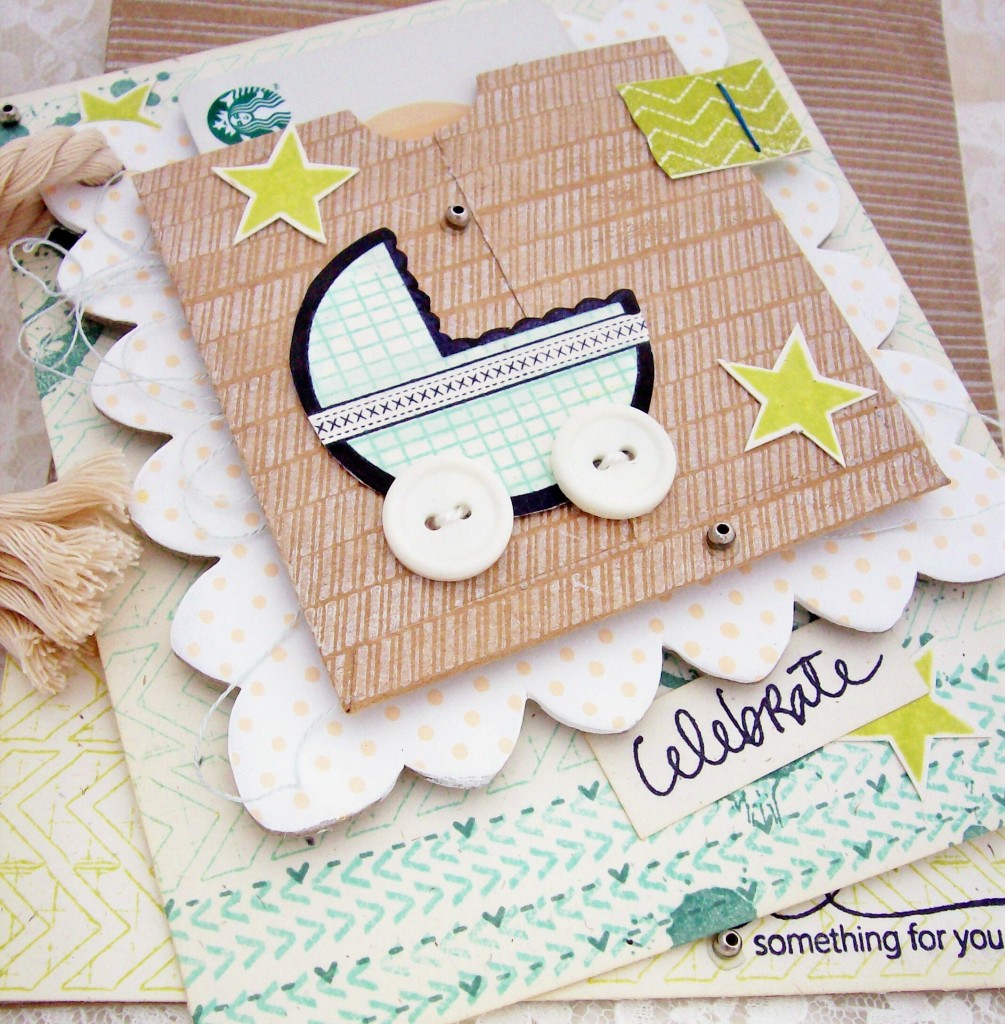 Happy Sunday!  Time to begin another week to work a bit, hopefully laugh a bunch and don't forget your creative side.   This past week I spent a little time working on this card set, using as many stamps as I possibly and loving it.  From the border stamps to the cute baby buggy and stars, think I may have fit in just enough, so lets break it down.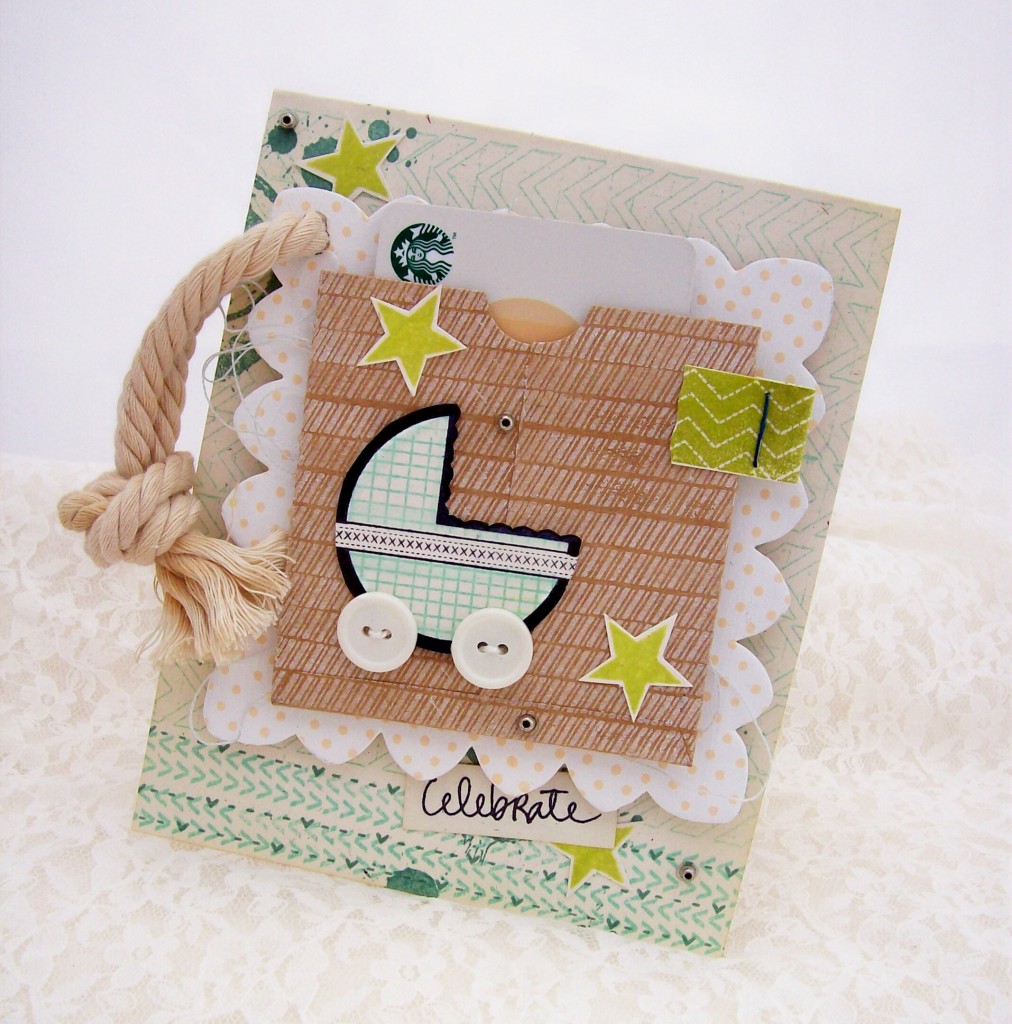 Here are the sets that I used to create this card:
To begin stamp the base of the card/cardstock with layers of border stamps and paint splatter stamps.  Paint and stamp the chipboard piece and add rope to the top corner then adhere to the front of the card.  Lay thread on top of chipboard piece before pocket is added. Stamp and adhere kraft pocket on top of chipboard piece.   Stamp tab using border tape stamp, but out and staple to pocket.  Stamp stars and buggy onto cardstock, cut out and adhere to front of card.  (Note:  I used a border tape stamp on the buggy to add more detail.)  Thread and Adhere buttons to the buggy.  Stamp "celebrate" onto cardstock, cut out and adhere to card.  Add beads to card.
Created a gift pocket for the card using a brown paper bag using similar sets, but also used the "Holiday Wishes" set to stamp white on the bag.  That completes this project.  Hope you are having a relaxing day and enjoy your week.