Hi Everyone!  I have a card using the Brand New Precious Remembrance Stamp Set, Fall Colors!  Such a FAB set!
It's time to start making those Thanksgiving cards and have them ready to mail: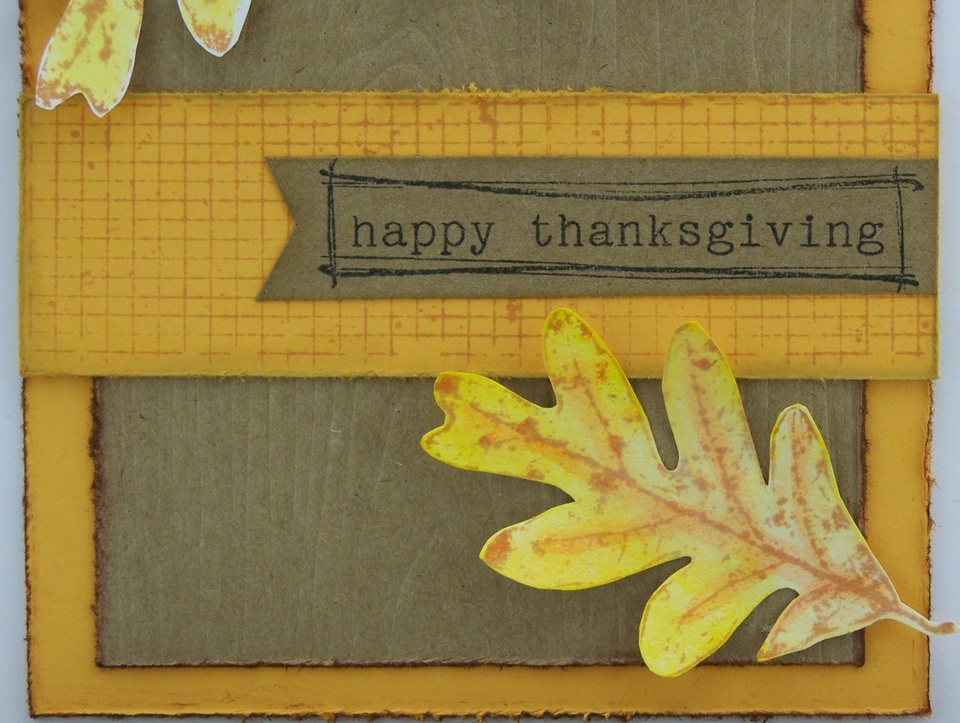 I just LOVE the artsy flair to this leaf, the font in the sentiment, and the stamp that is a box of lines to encapsulate the words!  The grid pattern, stamped in a lighter color, makes a great background for the sentiment banner!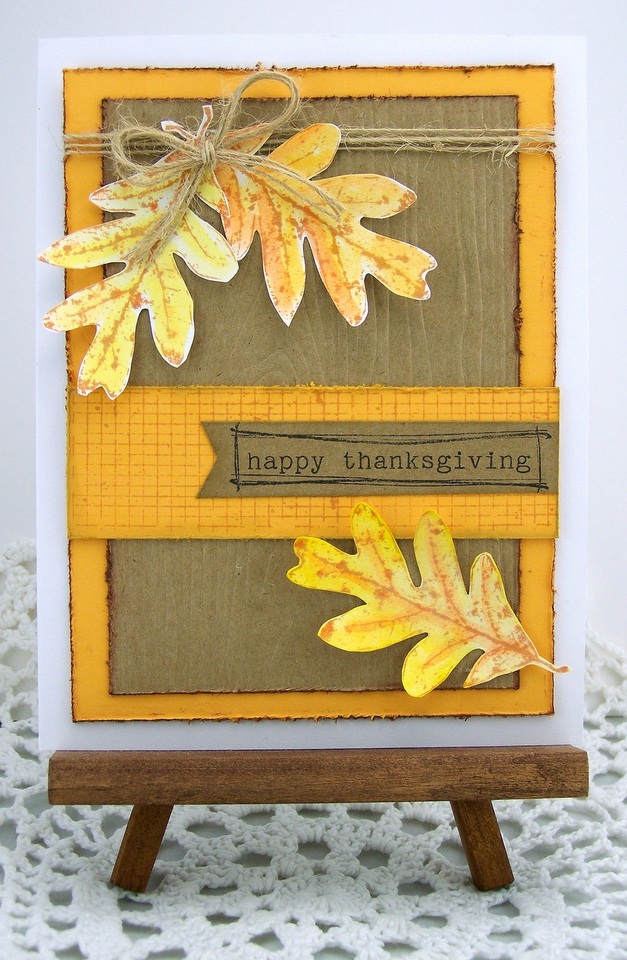 I used a woodgrain impression plate for the mat, distressed the edges, mounted it on an orange BG, more distressing, and then framed it on the white card so the Fall Colors would just POP!
Here's a close-up of the two leaves at the top of the card: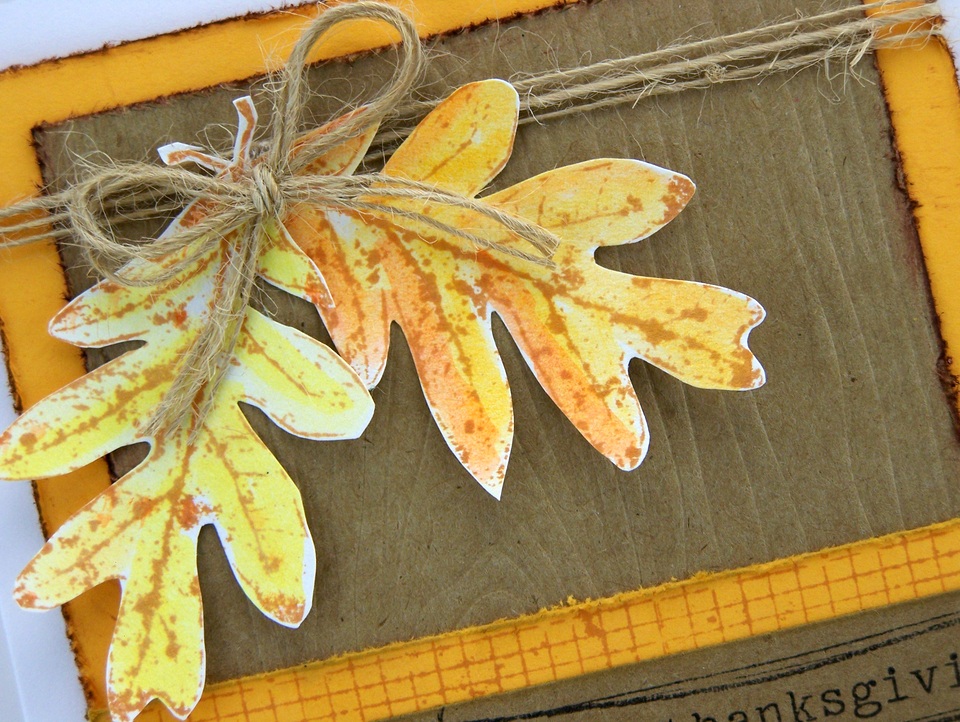 I thought the natural twine and bow gave it that earthy feel.
On the inside, I added another leaf and the grid on top of scribbled colors of gelatos to add to the watercolor look: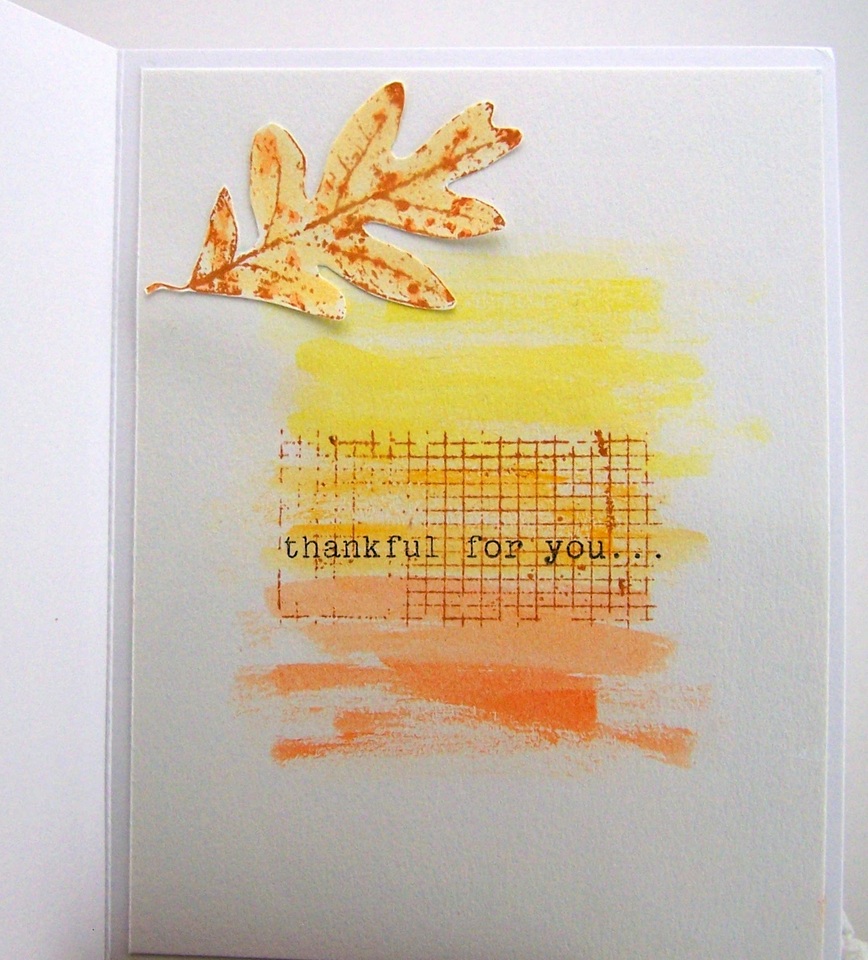 It's an easy way to add a FAB eyecatching effect to the inside.
Here's a photo of my color mat: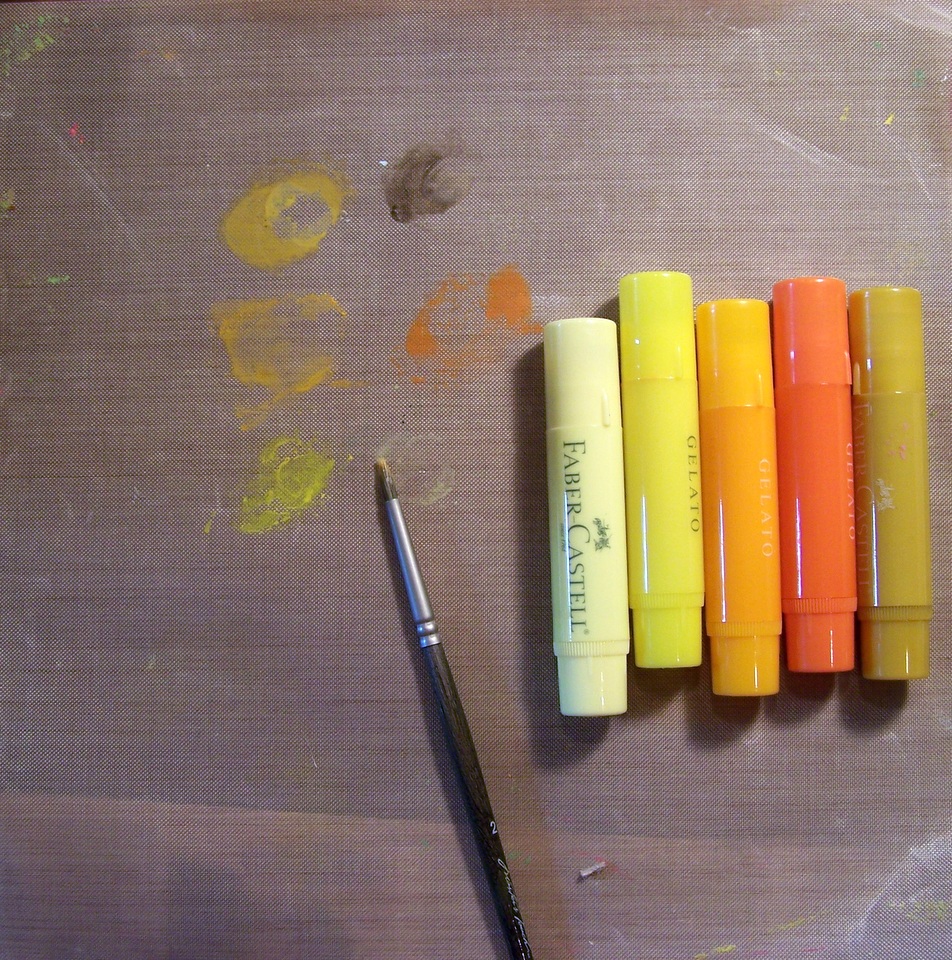 If you haven't tried this before, it is so easy and FUN!  You just scribble some of the color on a kraft mat, take a paint brush, and add water to the color.  It turns it into a watercolor that you can add color, and mix colors, and highlight the dots on the leaves, and just create your own look!  I used gelatos to color my leaves and then I cut them out.  Don't they look real??!!!
Here's the MUST HAVE stamp set, Fall Colors: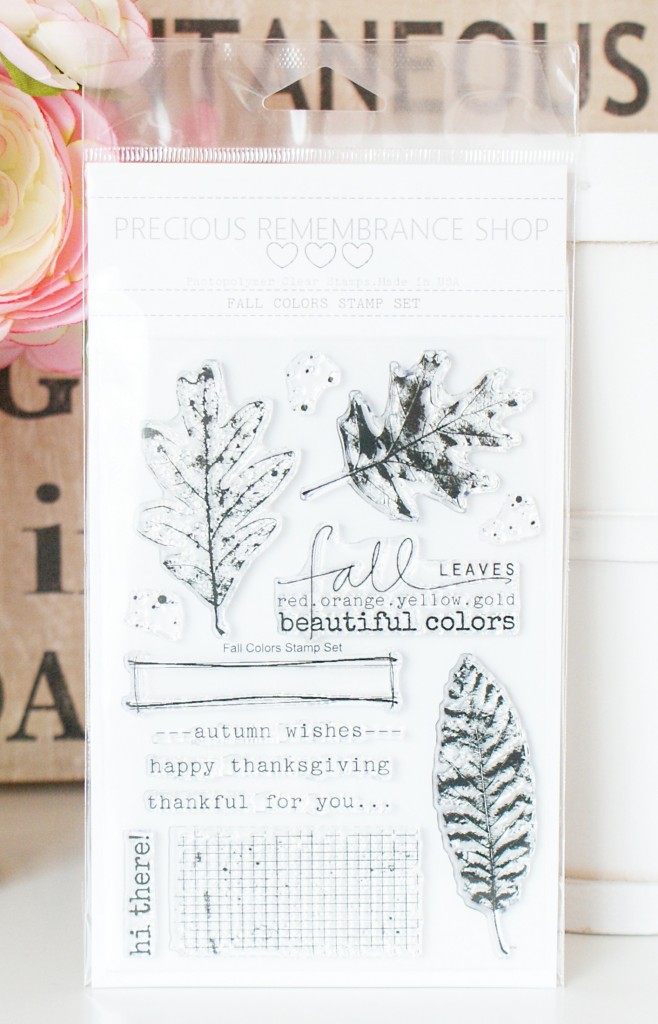 Thanks for stopping by!