My apologies to all of the Precious Remembrance fans who were looking for a Project Thursday post this morning.  Unfortunately, life got in the way of my crafting organization and I totally missed getting this posted timely.  Better late than never, I guess…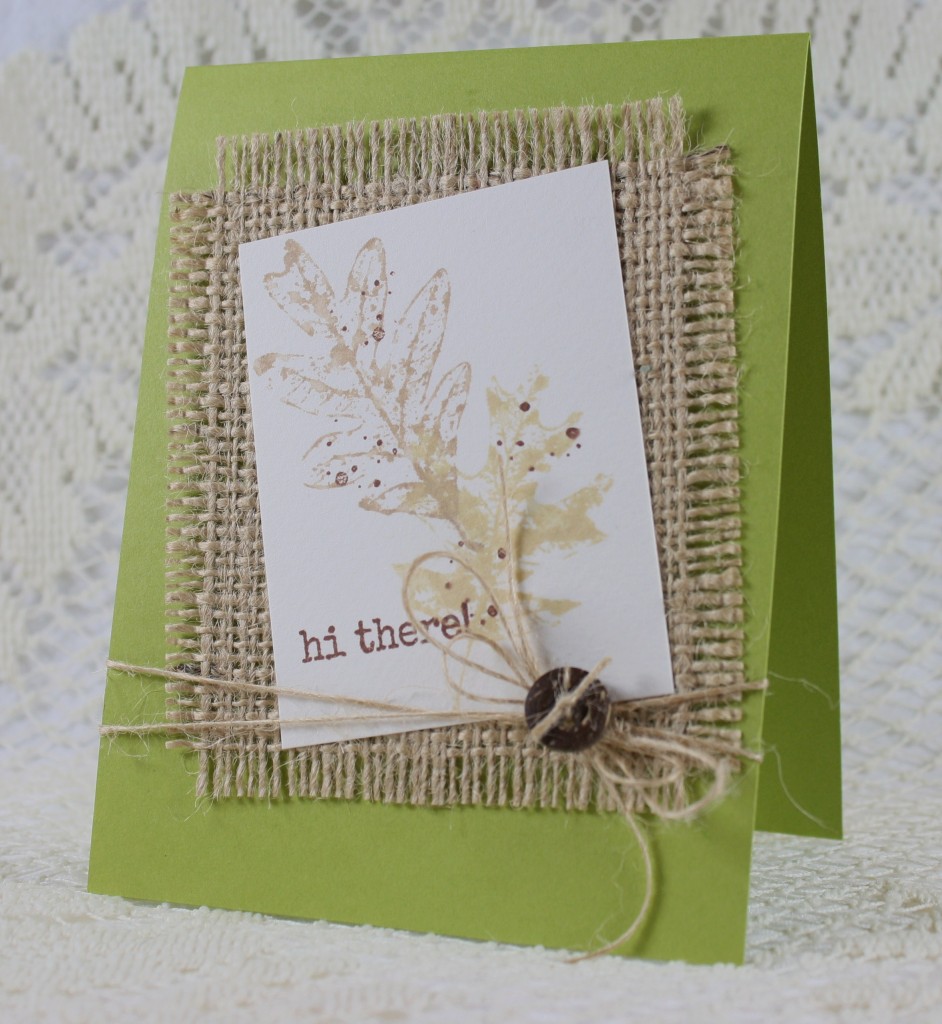 I had some burlap pieces lying around and thought it would look great with the leaves in the Fall Colors Set that was released this month!  I love how this card came together.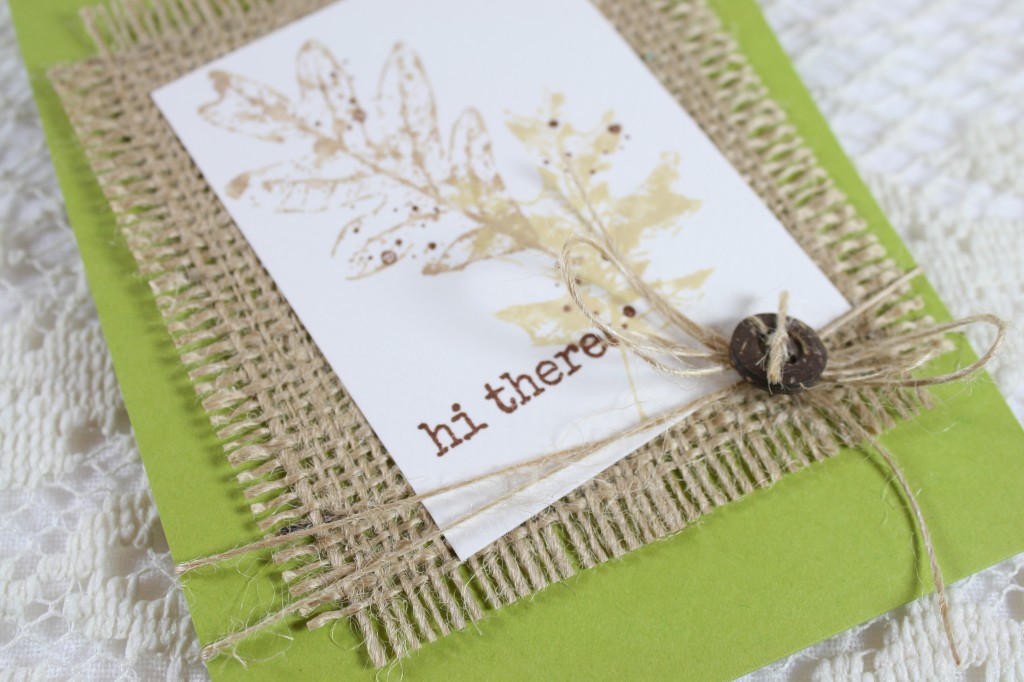 The brown button pulls out the specks of brown color added to the leaves and the sentiment.  I have to say this set has become one of my favorites for sure.
Again, I apologize for my delay in getting this post out to you all today.  Thanks for stopping by!
My blog:  {endless inkabilities}