Hello, everyone!  It's Melissa back with another installment of Tuesday Ideas!  I hope your October is going well for you and you're feeling like you're almost ready for Halloween!  I've been working on a few clean & simple Halloween cards and thought I'd share a couple of them today!  Both were created using the new Beware stamp set.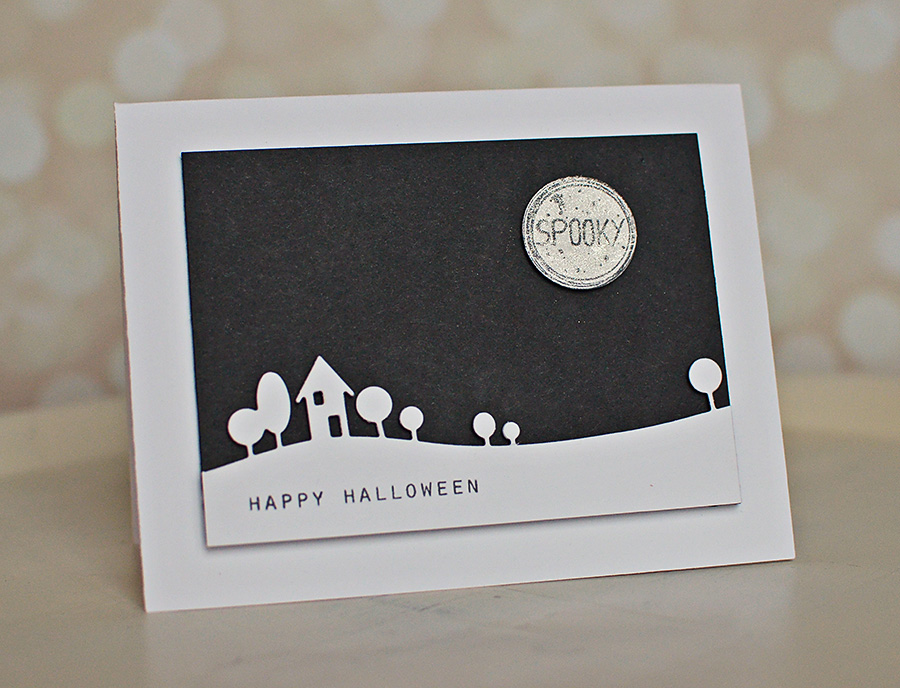 For this card, I used a die cut to create a simple country scene and, after stamping the sentiment, popped it up on top of a black panel of cardstock.  The moon was stamped using the Spooky circle image in the stamp set and a 1-inch circle punch was used to cut it out.  Using a clear Wink of Stella brush marker, a thin layer of sparkle was applied to the moon.  Once dry, the moon was popped up using a foam dot.  The entire main panel was also popped up using foam dots.
For my second card, I created a simple, one layer design.  Using the dotted border image in the stamp set, I stamped the left three lines of dots.  Then, the dated circle was stamped in black and a little orange ink was sponged onto the words.  Finally, the three lines of dots on the right were stamped.
A classic black and white color scheme provides endless possibilities when designing a card, especially if you use a small pop of color (as seen in the second card)!  When I think of Halloween, I automatically think of black, orange, green and purple!  What colors do you think of when making Halloween projects?
The circles in the Beware set can be used for so many different things!  I used one for the moon in the first card & Halloween themed lollipops in this post!  What other creative uses can you think of for these cute images?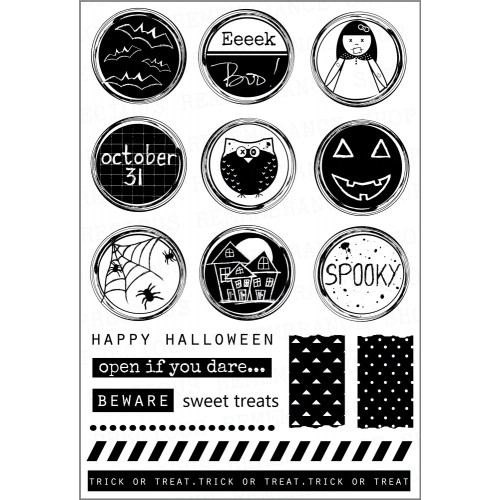 The border stamps in this particular set offer lots of options.  You can create your own borders, frames or use them as random lines in your designs!
Until next time, have fun finishing up your Halloween projects!