Hi everyone!  It's Melissa here, back with another installment of Tuesday Ideas!
How many of you have ever looked at a stamp set and wished you could figure out ways to use it other than the obvious?  I had a light bulb moment recently with the new Joy clear set & wanted to share it with you today!  It occurred to me that I could single out a portion of the larger image in the set to create a unique and fun holiday card!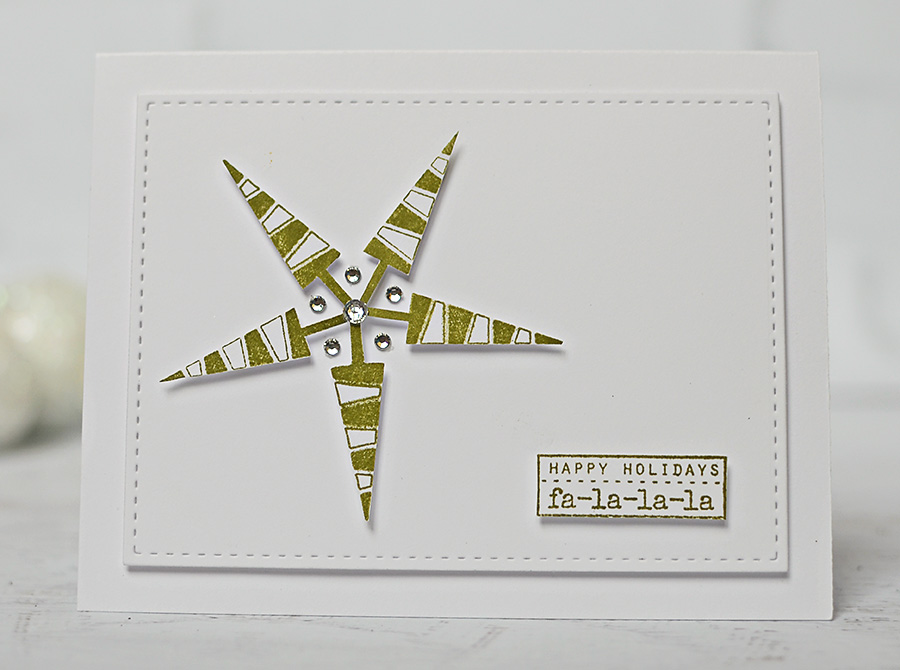 Who knew trees could be used to create a holiday star?!  I stamped and fussy cut five tree images and arranged them to create a star, popping them up for dimension.  I added gemstones to give it a little sparkle.  The sentiment is also a portion of the larger image in the stamp set, also cut out and popped up with foam dots.  Such a simple holiday card, but that's a good thing with days seeming shorter and schedules feeling fuller!
I wonder if some of you have already figured out other unique ways to use this stamp set?!  I'd love to hear from you!
Until next time, keep taking these busy days one at a time!  The new year will be here before we know it!