Hello everyone!  It sure feels like it's been a while since I last posted here, but with the holidays and the beginning of a new year, time flies!
I wanted to share a very clean & simple valentine card with you today to get you started thinking about your valentine projects (if you haven't already)!  This card was created with my hubby in mind.  We all know our men prefer simplicity and not a lot of extra fluff with most things in life.  I think this card might just fit the bill!  What do you think?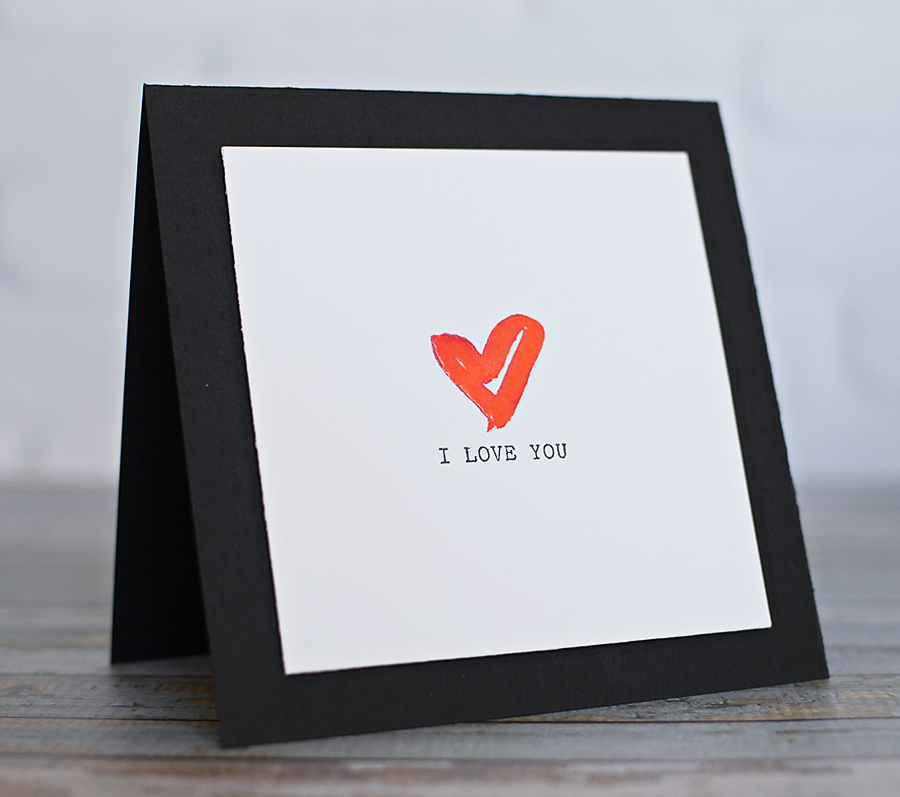 So many times, you can create an effective design using the simplest of elements!  I applied a touch of Crystal Effects to the heart and that little bit of shine added just the right amount of interest, eliminating the need to add a lot of embellishments!  It's the little things with clean & simple design!  I used the new Love Coupon set to create this card.
I hope your February is starting out smoothly!  January always seems to be a catch up kind of month for me, but with February's arrival, I finally begin to feel like things are slowing down and easing back to something more like normal!  Be sure and check out the newest releases (Love Coupon & This Moment) in the shop if you haven't already!  They are perfect for both Valentine's Day and scrapbooking projects you may have going!
Until next time, happy stamping!