Happy Sunday Stampers!:) It's another brand new week! Yay! Can you believe this is the last week of February?:) Time flies! Can't wait for spring though, how about you?♥
Look what I made!:) I hope this will bring a lot of smiles your way!:)
Working with scraps again, and created this 3×4 size paper as my centerpiece.  It works with pocket page scrapbooking ,but here I decided to place it on a card.  The rectangle  and diagonal blue striped were stamped using the Love Coupon stamp set, it creates a fun layer to start with.
I created my own label embellishment using the label and sentiment from the This moment stamp set. Using 2 layers of paper creates an awesome dimension.
You can barely see it but under the ric-rac ribbon, I actually stamped a light blue polka dots border from the Border Tape #1 stamp set.  And then I stamped a pink heart which is from the Positive Thoughts stamp set, cut it out and stapled it at the center of the flower. Another easy DIY embellishment.♥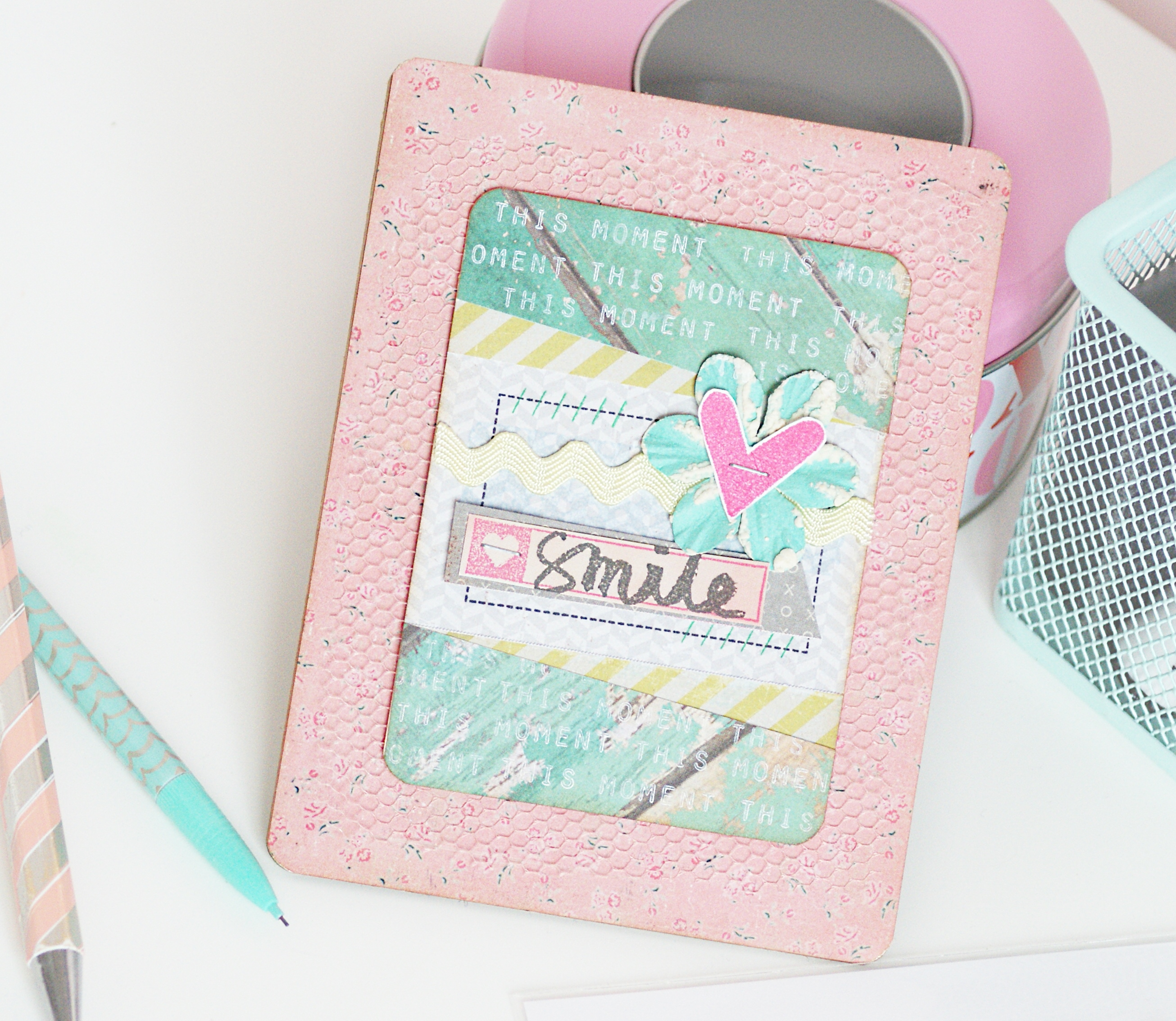 Before adhering my 3×4 card, I tucked a pretty tulle under it. More texture and it's simply sweet!:)
But I felt like there's still something missing…..
At first , I was thinking maybe some white splatters right on the blue paper would be great.
Hmmm… but I want something different.LOL
Sometimes my creative mind just won't stop  thinking. Do you feel the same way sometimes?:)
And so, I decided to stamped words on it, a chalkboard inspired type of thing.:)
I used a white pigment ink, got my sentiment from the This Moment stamp set again.
And after it's all done, I felt so happy!♥
I hope you enjoyed today's post.
Keep on creating and have fun!:)
♥ Dyane