Hello, everyone!  It's Melissa back with more ideas for those Precious Remembrance stamps you have in your stash or have had your eyes on in the store!
How about a little organizational idea today?  Did you know you can use the Love Coupon set to create a weekly planner page for yourself?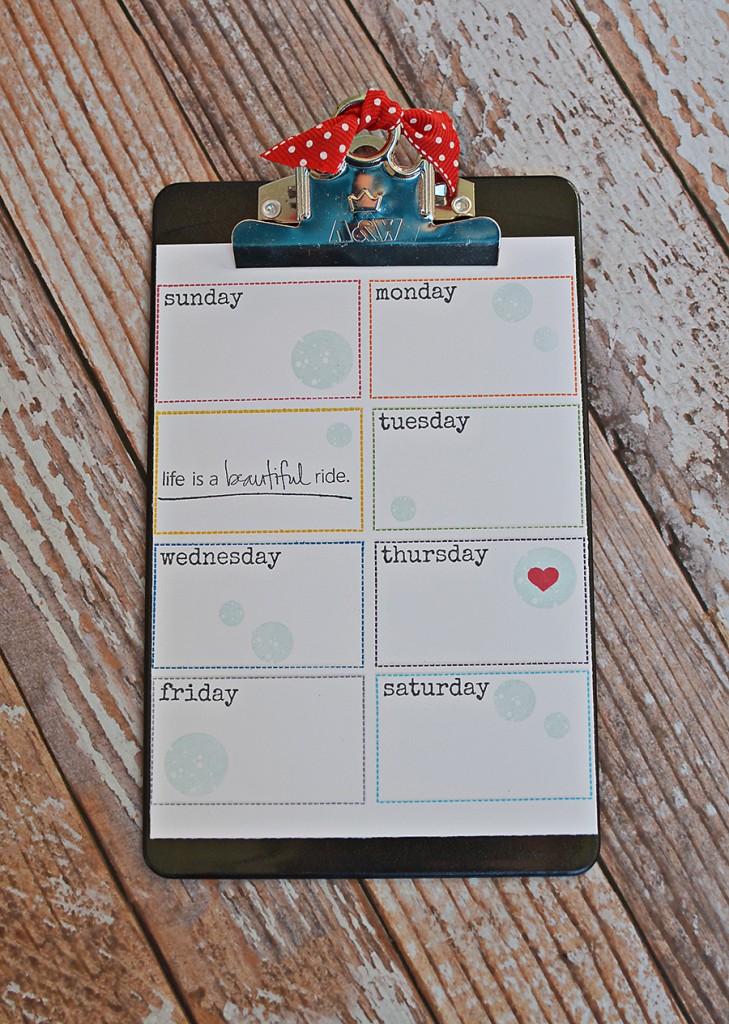 Maybe you need to plan your meals for a week, create a chore chart for your child, record your hard efforts at the gym, document life's little details at a moment's notice, keep a gratitude journal or simply make a to do list.  This little sheet could work for any of those ideas & more!  I had a little clip board sitting around the house and it triggered the light bulb moment for this project!
Using a rainbow of ink colors, I stamped two columns of the coupon image and then added the days of the week to each box using the days from the This Moment set.  I added the circles & the "life is a beautiful ride" sentiment using one of the stamps from the New Day stamp set.  The little red heart is from the Coffee Love stamp set.  The finished page was trimmed to fit the clip board and a little piece of polka dot ribbon was added to the top.
So simple, but just think of all the things you could use something like this for!  I'm excited & I like to think this sheet could be color copied for mulitiple uses and then kept as the master copy!
Until next time, happy stamping!
p.s.  You might want to bop over to my blog today to see the last minute idea I had for a wedding card using two more Precious Remembrance stamp sets!