Hi stampers!:) Does some of you scrapbook? I love scrapbooking so much, and I make layouts / pocket page scrapbook whenever I get a chance. If not, I do try to organize my photos by month, that way it's easier for me to look back and select what I want to scrapbook at that time.♥
I want to share this layout with all of you, it's simply about scrapbooking!:)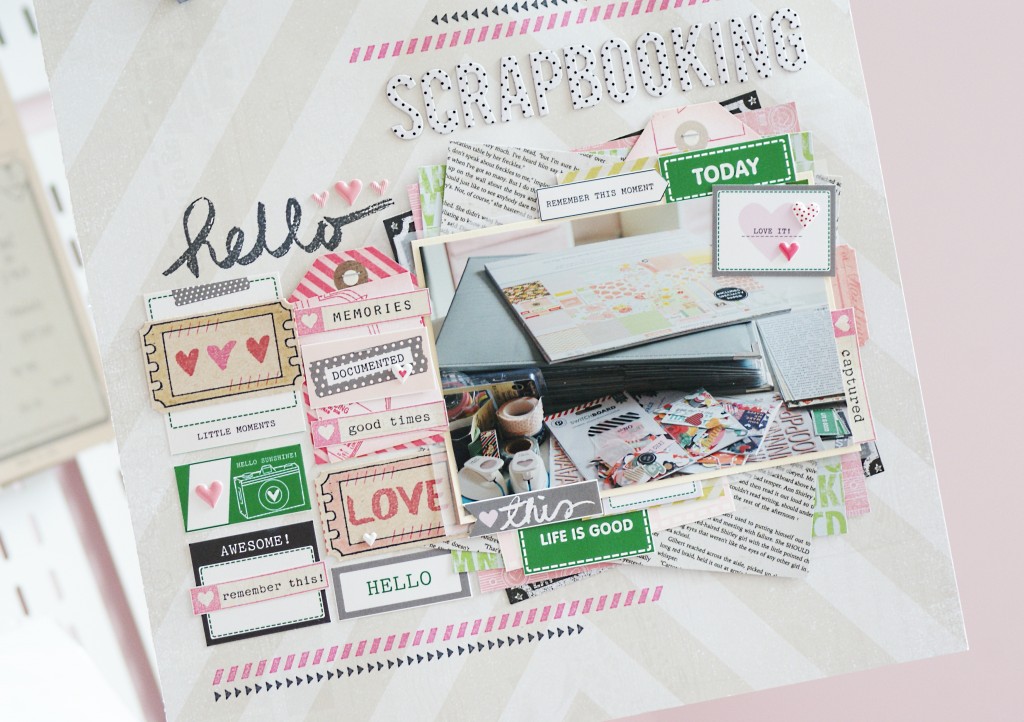 Does the paper cut-outs looks familiar?:)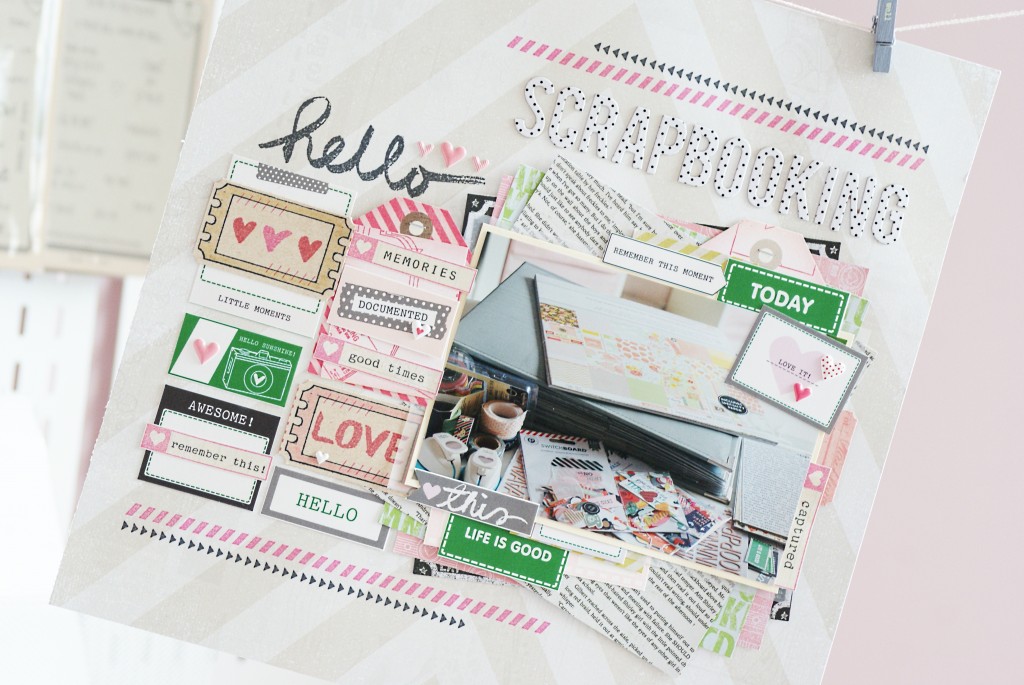 They are all from our brand new paper snippets- today. And if you have seen our last release, I made a video on how to make those ticket strips that I cut apart for this layout, using the Love Coupon stamp set and labels from This Moment stamp set.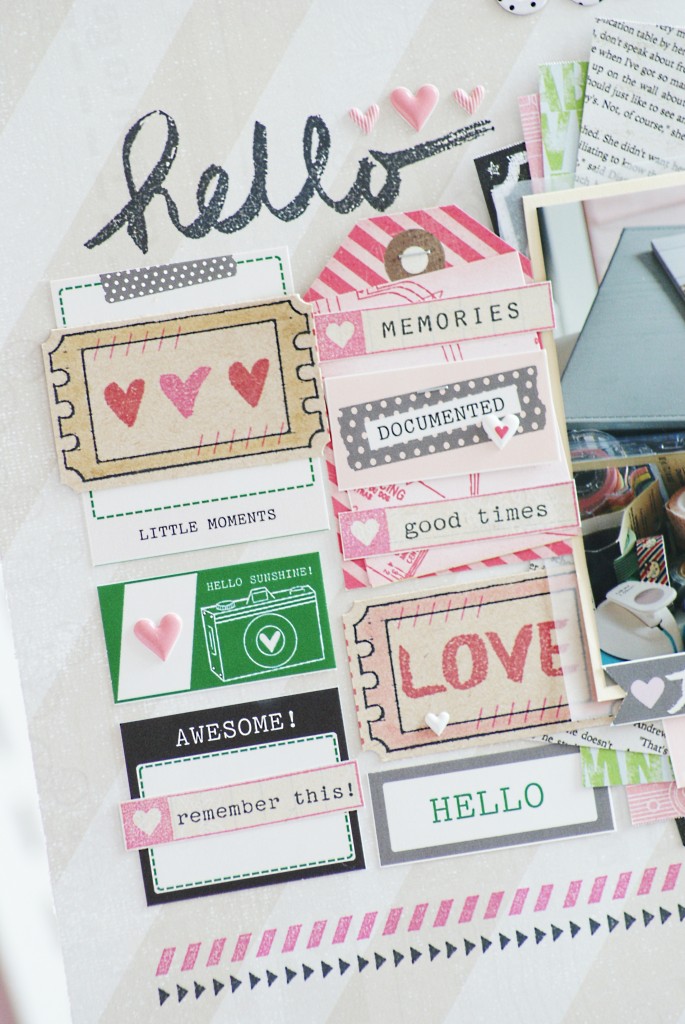 I had so much fun mix and matching them, as well as layering those embellishments together. The border stamps that I used here are from Beware and Journey stamp sets.  And those really cute polka dots alphabets are from target dollar spot! Oh how much I love those chipboard letters, whenever I see a new design that's right up my alley, I grab 2 packs of them.lol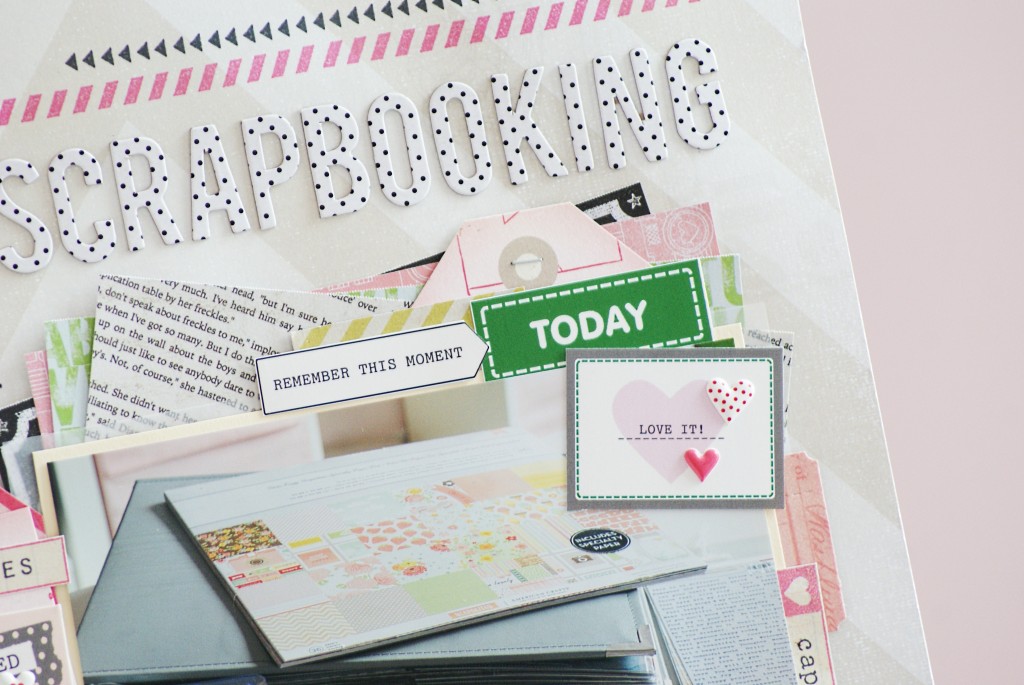 Thanks again for joining me today, until our next project!
Happy crafting!
♥ Dyane