Hi stampers! It's another week to share more project ideas for you!:) You'll be seeing more post from me sharing stuff here and there, while we are waiting for our next brand new set to get ready!♥
My project for today is really easy. I wanted a flower in a pot , and so I just have to give it a try and see how it works!:) Check this out!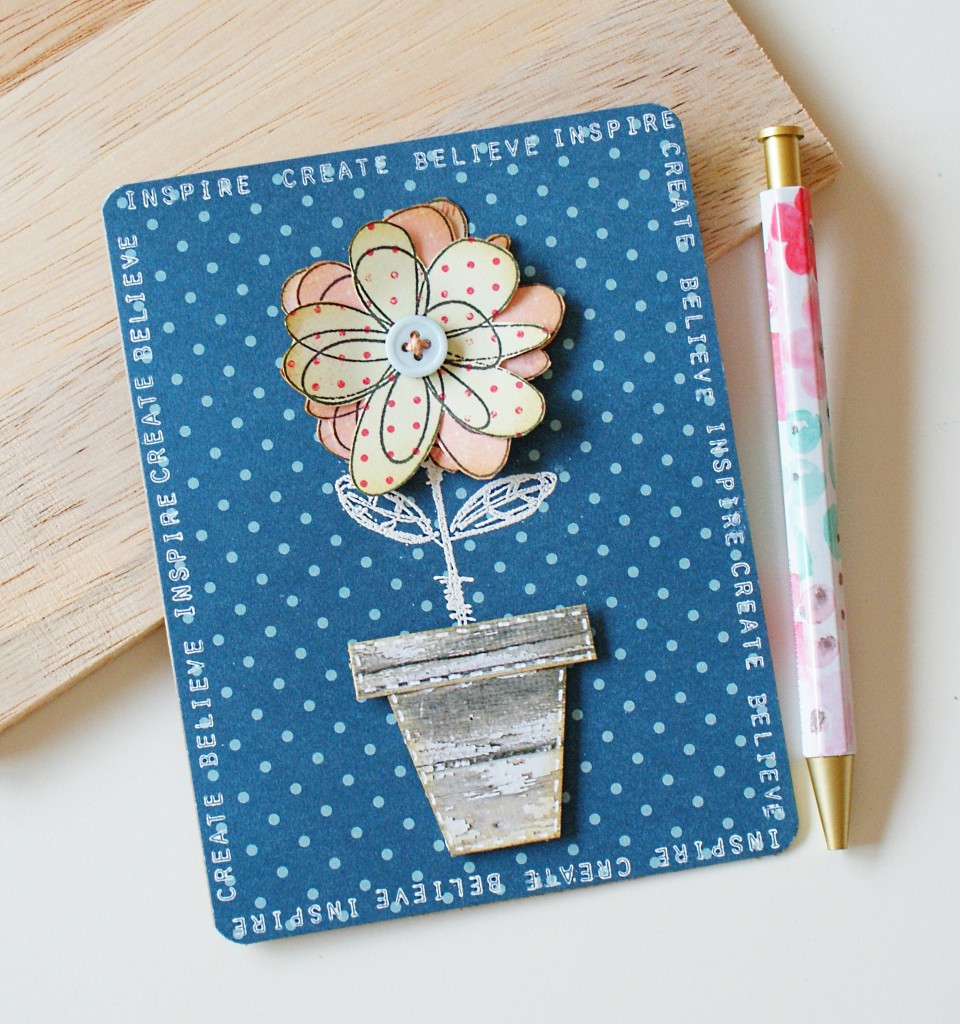 I used the Blossom stamp set to make this card. The flowers were stamp on a scrap of papers, cut them out and layered them together, to get that 3d look!:) The stem and leaves were stamped and embossed to make it stand out on my navy blue background.
Now the fun part, creating my own flower pot!:) I have this scrap of paper with a woodgrain design, I thought it's perfect for that , I also added some white dash lines around it.♥ What do you guys think?:)
The sentiments were stamped using a white pigment ink, it takes awhile to dry but I like how it looks against the dark background too.
That's my project for today, I hope you like it!:) Give it a try, it's really fun!:)
Thanks for joining me!
♥ Dyane