Hello, everyone!  It's Melissa back with another installment of Tuesday Ideas!  A new school year has started and I'm loving the new School Days set so much!  I'm often in need of school themed cards throughout the school year and this set has so many possibilities!
Today, I'm sharing a clean & simple congratulations card.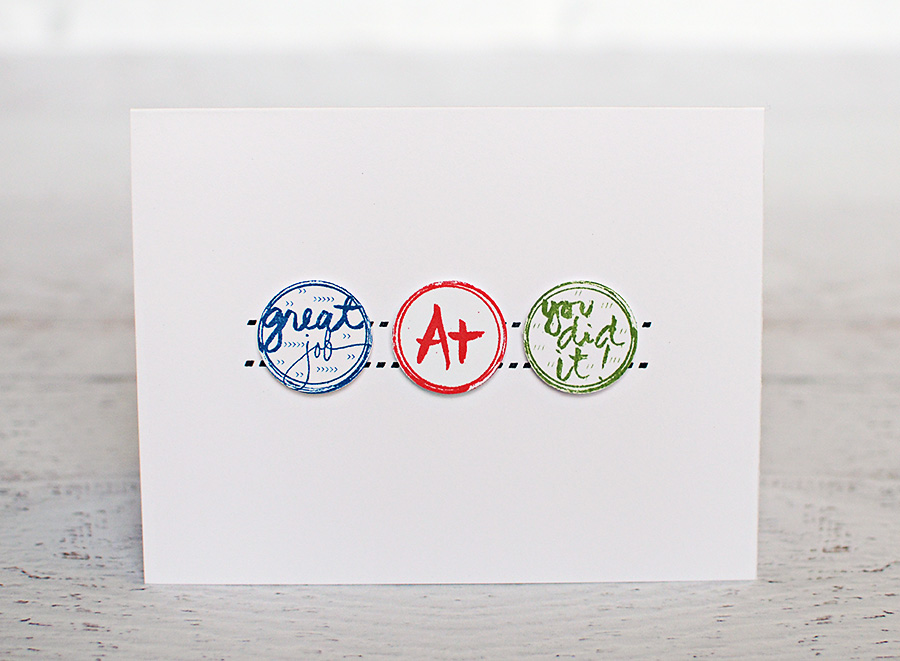 I stamped the dashed outline image in black ink first, using it to ground the three circle images.  I've found simple border or background images work so well for grounding elements on a card design!  The three circle images were stamped in three different colors and cut out using a 1-inch circle punch.  Foam dots were used to attached them to the card base.
This could be used to congratulate a young student during the school year or as a graduation card!  I'm even thinking about making several of these and giving a set to a teacher as a gift this year.
I hope your summer is winding down smoothly and you're beginning to ease into the idea of autumn!  I'm thinking a season change sounds rather nice right about now!
Until next time, happy stamping!