Hello everyone!  It's Melissa back with another installment of Tuesday Ideas!  Today, I thought I'd share a simple thank you card using the wonderful School Days set!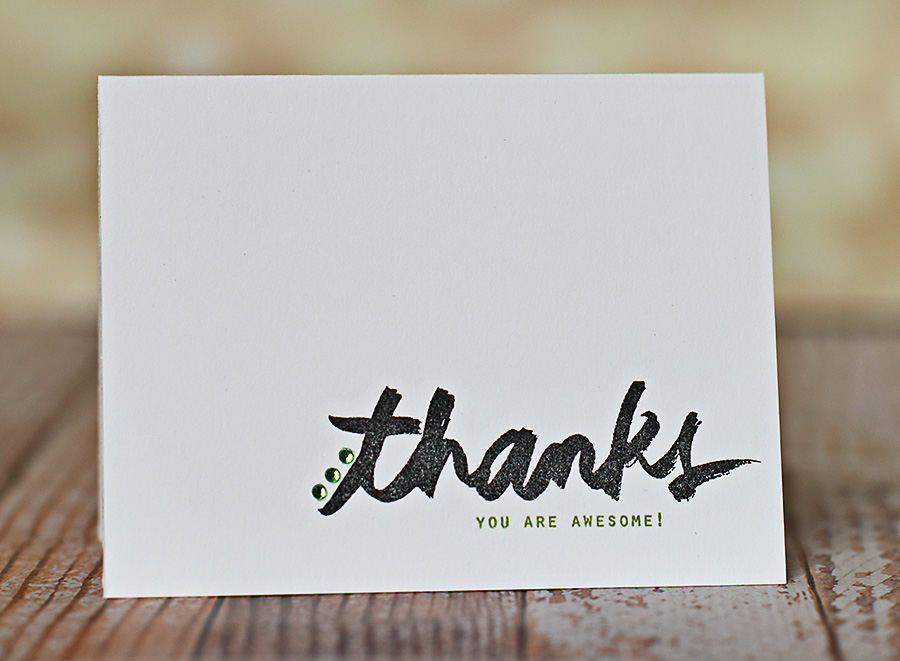 I don't know how many times I've wished I had a stash of simple thank you cards on hand to quickly grab from!  This  design is so easy to reproduce that I'll soon have a nice little supply of thank you cards ready and waiting to be used!  I stamped the fabulous, bold thanks first in black and then added the smaller sentiment below it with green ink.  To add a little interest, I placed three green gemstones along the left side of the larger sentiment.
Ready to quickly add some thank you cards to your card supply?  Try this design!  You can vary the color of the smaller sentiment and gemstones for a little variety!
Until next time, happy stamping!