Hello, everyone!  It's Melissa returning with another Tuesday Ideas post!  Today, I'm highlighting the School Days stamp set one last time!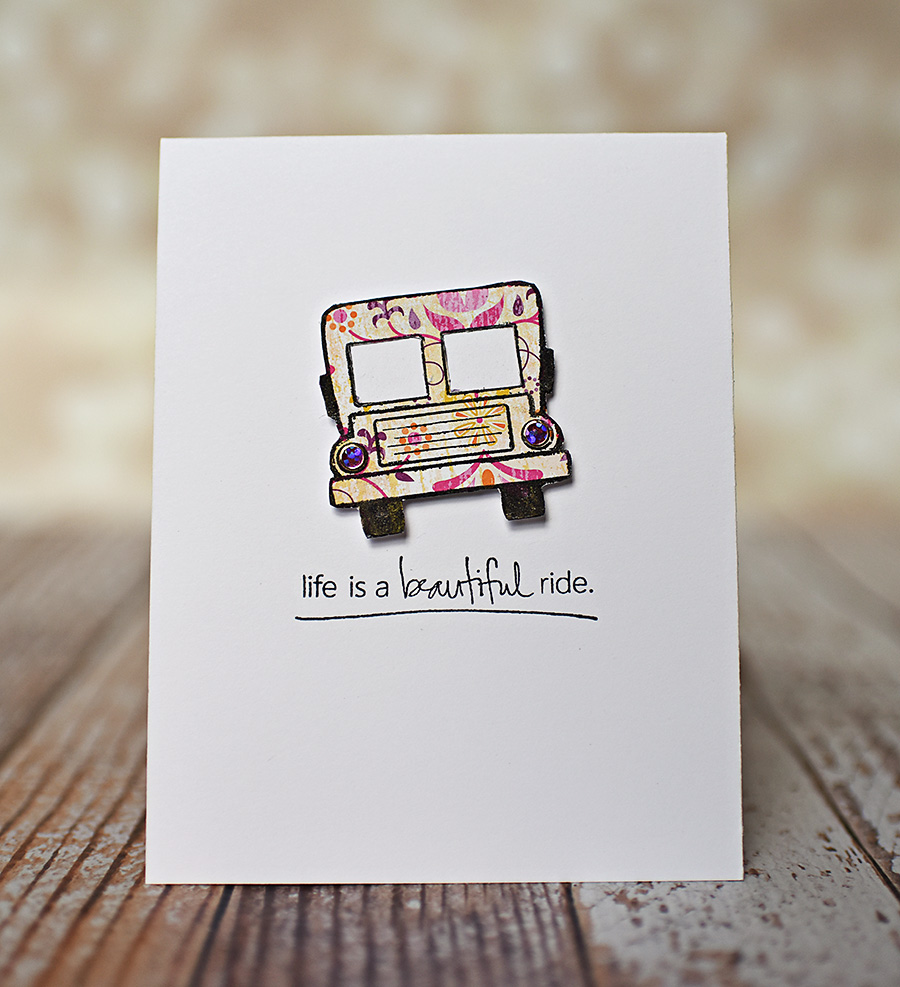 I had this idea come to me as I was looking through my stash of Precious Remembrance Shop stamps & saw the sentiment (New Day set)!  I went searching for the perfect paper to use for paper piecing!  Isn't it great how the school bus in this set can quickly become any kind of bus you'd like it to be?!  I have so much patterned paper that this bus can take on whatever paint job it wants for months!  I used Stampendous Dots for the headlights this time as they are flat and shimmery pink in color.  I popped up the finished bus with foam dots to add a little dimension.
I hope autumn is treating you well!  Cooler days usually mean more time to stamp, right?!
Until next time, happy stamping!