I am really loving the sketchy trees in this set.  They are perfect for doing some stamping off which is exactly what I did with my card.  I chose a traditional green color and stamped the tree once to get the deeper color image then immediately stamped the tree again to give the softer tree in the background.  This sentiment, which reminds me of a label maker, is perfect for hanging off the edge of my layers.  I added sequins and some snowfall in the background because what Christmas tree design is complete without some snow?
Stamp Set: Sketchy Christmas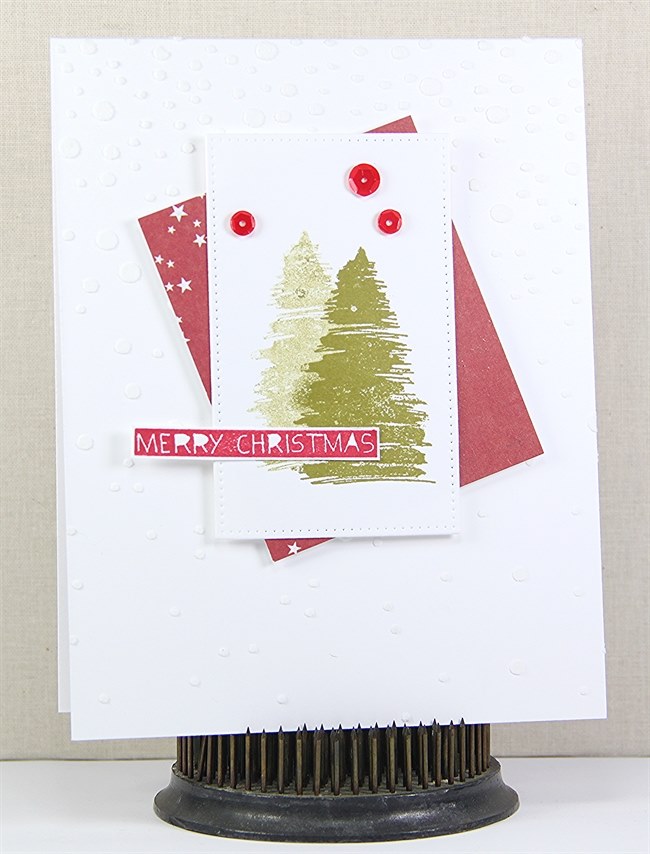 Thanks for joining us today!