Black and gold make such elegant Christmas cards.  And these sketchy trees and the hand-written look of the sentiment are perfect for an elegant card!  I heat embossed both in gold on a simple black mat cut with a stitched die and added a small layer of white behind to break up the black layers.  All the lovely blank space lets the focus of the card be on the tree and the sentiment!
Stamp Set : SKETCHY CHRISTMAS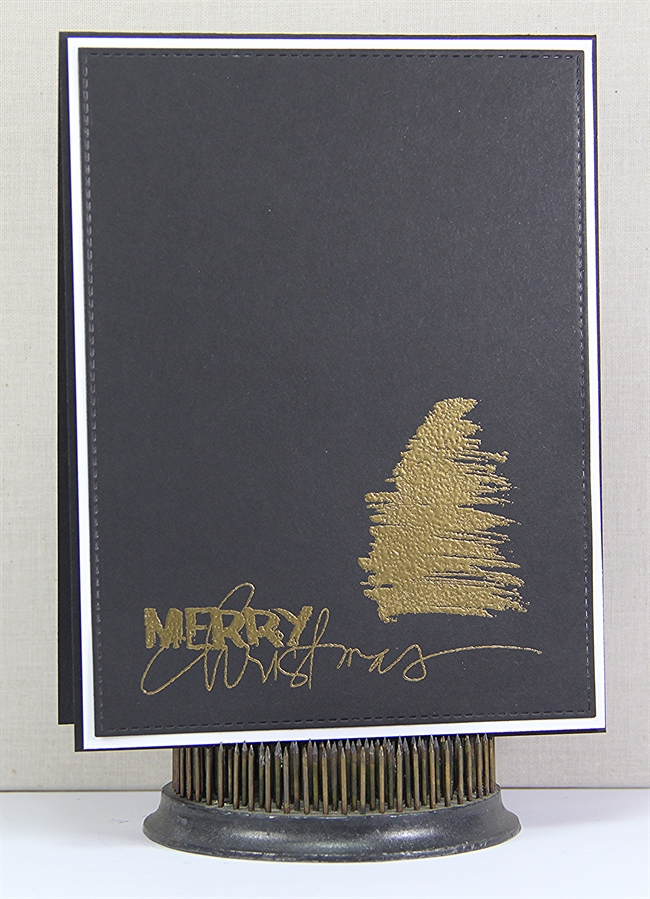 Thank you for joining us today!