I made this mixed media canvas for my husband for Valentine's Day: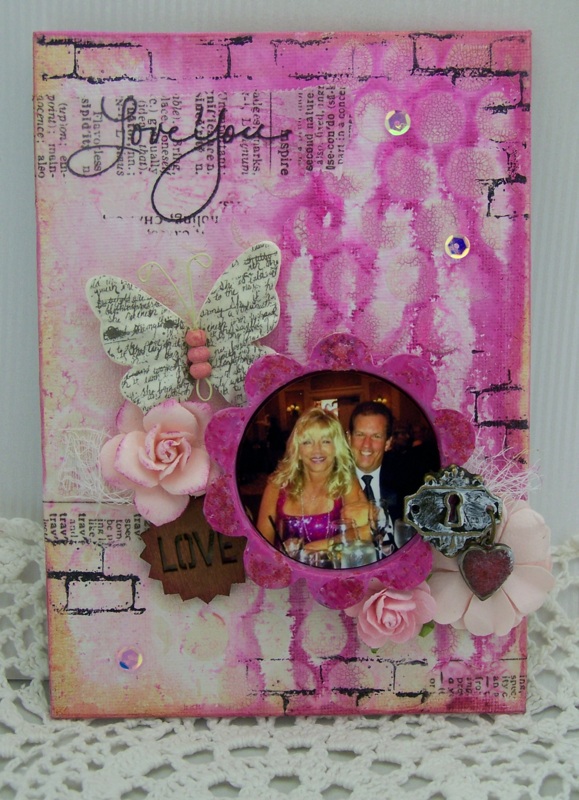 I hope he likes pink!
Here's a close up of the Love You sentiment from the Sweet Pea Stamp set.  I stamped it on text tissue paper and adhered it to my canvas.  TIP – you can stamp it over and over on tissue until it's perfect and adhere it later.  I can't tell you how many times I stamped directly on my art project and messed it up!  Can you relate?!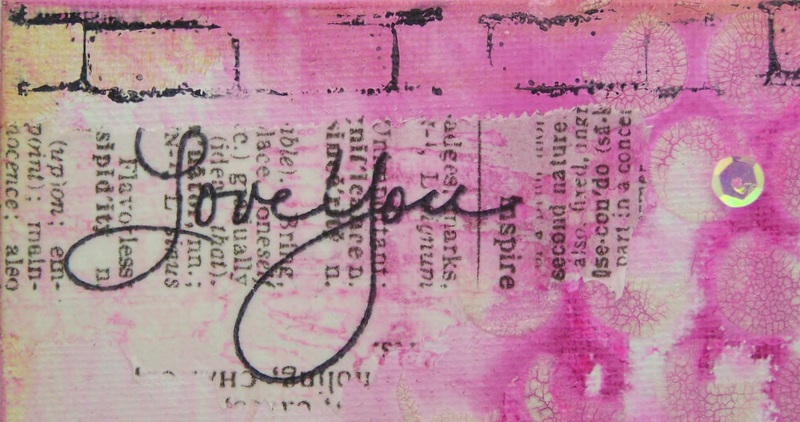 I think this sentiment is just such a FAB font!
Here's a close up of my focal point: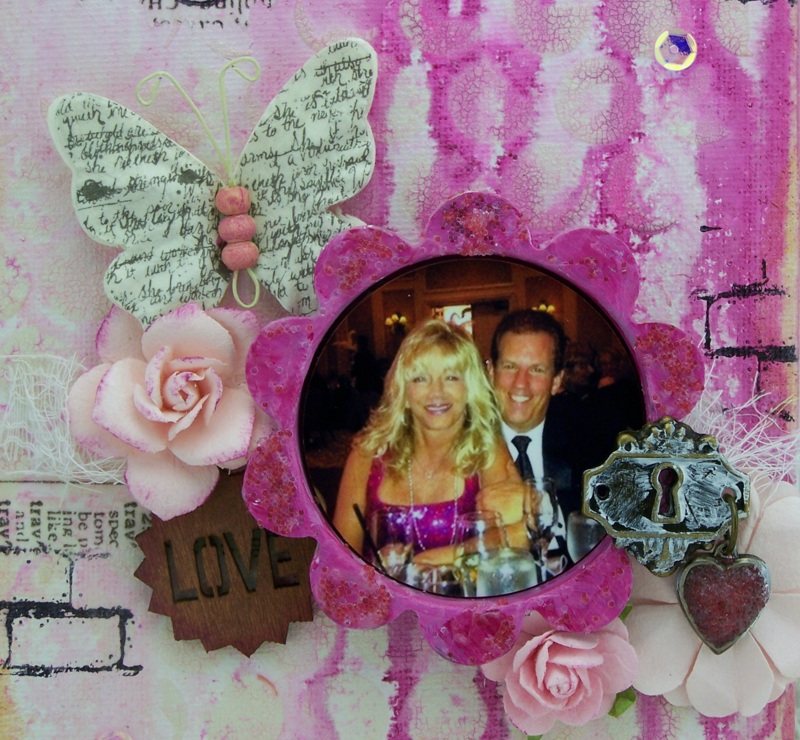 You can see the crackle stenciled circles, the micro beads on the metal frame, the micro beads in the dangling heart and the dripping paint sprays.  I call this key to  my heart because of the key hole and the heart.
I wanted to show you that you can use this Sweet Pea stamp set to make a clean and simple card or a more complicated mixed media gift.  I hope you like it!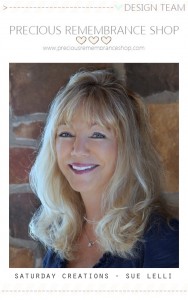 Sue's Blog ~ Card Therapy