Hello, everyone!  It's Melissa back with Tuesday Ideas inspiration using the fun Happy Art set!  March is coming to an end and warmer weather is coming!  With warmer days comes a busier calendar and I'm always a fan of clean & simple design!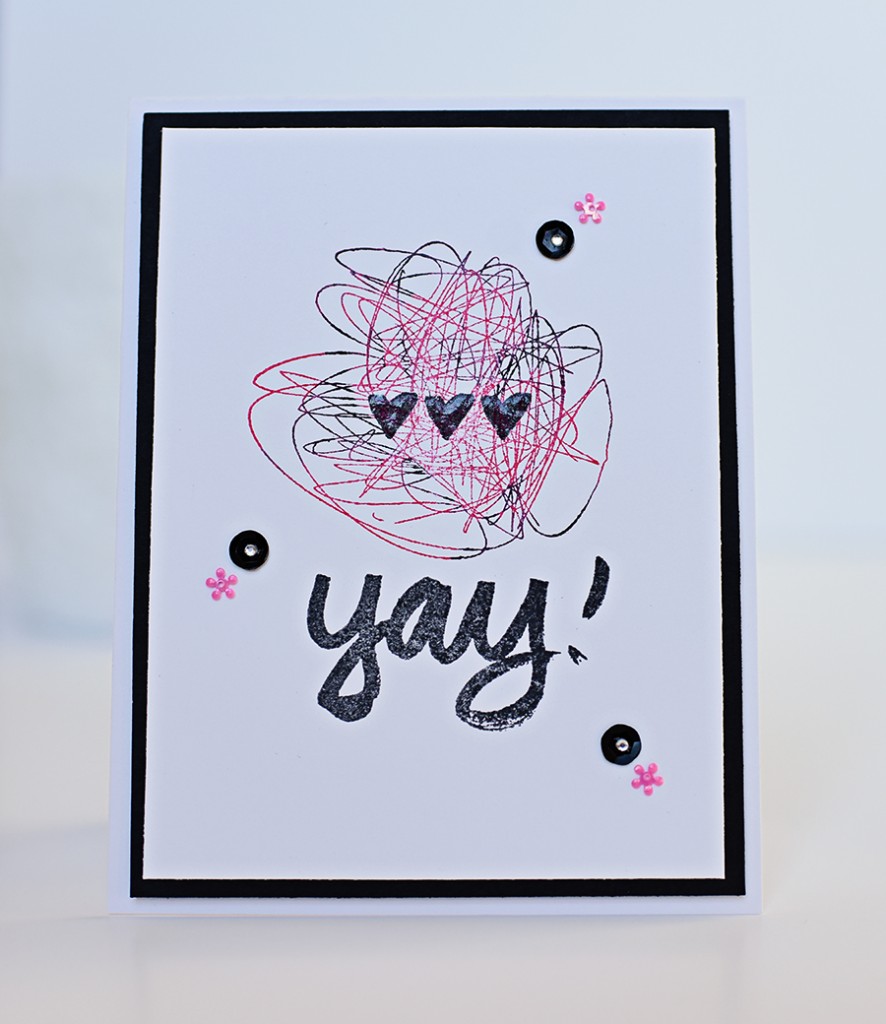 I inked the scribble image in two different colors before stamping it.  Next, the fun sentiment & hearts trio were stamped in black.  Black sequins and little pink flower sequins were added for embellishments.  Then, tiny clear rhinestones were added to the centers of the black sequins.  Crystal Effects was applied to the hearts for a little shine.  The main panel was popped up with foam dots.  Sometimes a simple color scheme goes a long way on a card design!
Until next time, happy stamping!