I hope you are having as much FUN viewing all of the FAB creations from our PR Design Team with our new PR Happy Art Stamp set as we are having making these cards for you!
Here's my latest creation: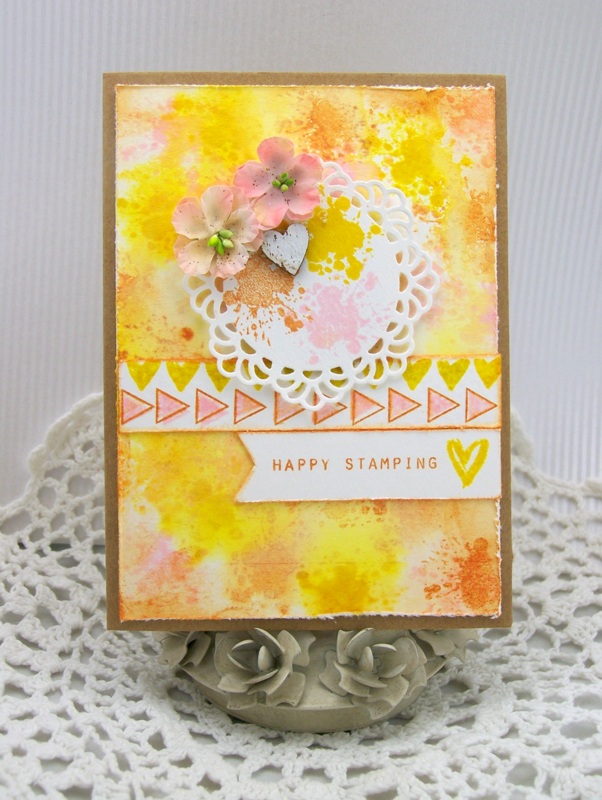 Yellow, pink, and orange ~ what could be more YUMMY?!  Besides the small paint splats, I used the open triangle stamp with the solid triangle stamp inside for a different color and the two heart stamps.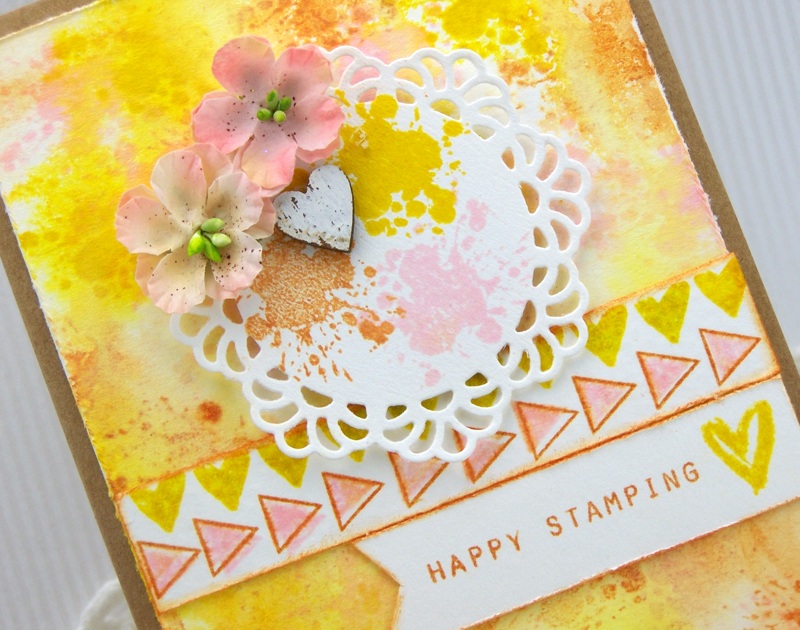 I stamped the three different colors on the white doily, added two perfectly matched little flowers and that precious white washed heart.
Here are some process photos: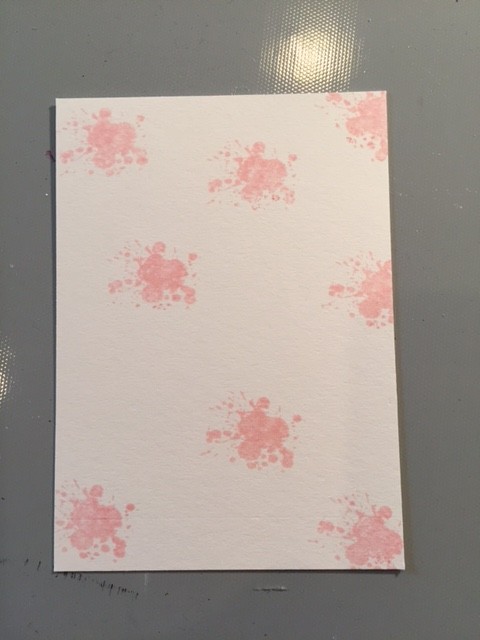 I randomly stamped the light pink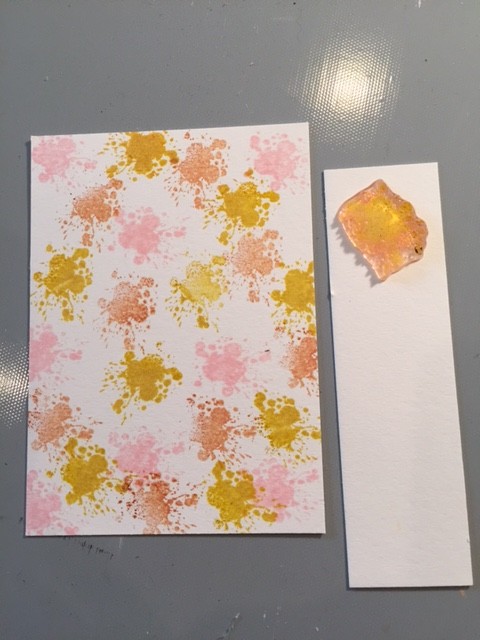 Then I stamped the other colors.  I spritzed it all with water to make the BG run together and look more like Happy Art!
I hope you like my card!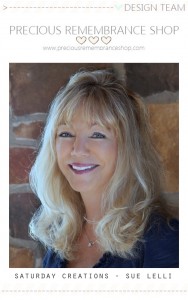 Blog ~ Card Therapy