Seriously, how FUN is this sentiment???!!!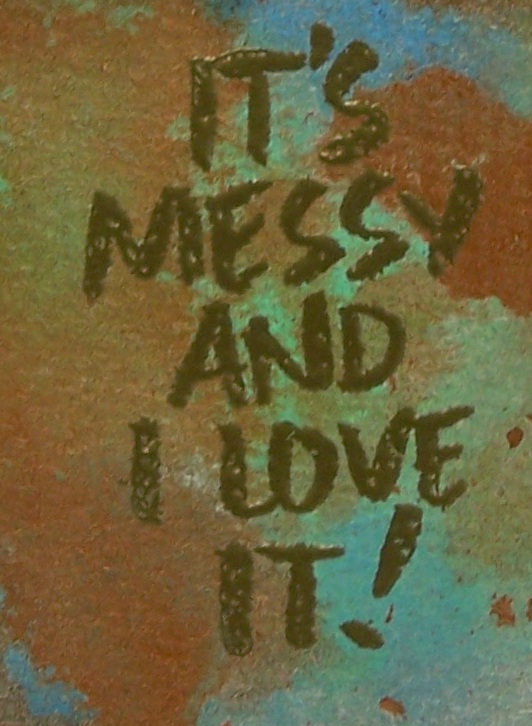 But I wasn't quite sure how I wanted to used it.  Then I spotted some water color pieces I had made using different distress paints and a marbling technique using water that were just laying on my desk.  Do you have things like that hanging out on your desk?  Something you tried products on with no purpose in mind ~ just the by product of playing?  Well that's what I used to make the following card:
The large panel and the small panel complimented each other.  I popped the smaller panel up with a piece of cardboard underneath to add a little dimension to the card.  I added the FAB sentiment with versamark and gold embossing paste, die cut a tiny doily out of gold paper, added a Prima flower in copper with gold edges and for white space (Ha! Ha!) I added a tiny distressed white heart.  For those who know me – I am NOT a white space kind of girl!  I also distressed the edges and left them white to tie into the heart.
I hope you like my card!  It's messy and I LOVE it ~ and I LOVE the PR Happy Art Stamp Set!