Hello, everyone!  It's Melissa back with another installment of Tuesday Ideas!  Using the newest stamp set, Totally, I created a fun, clean & simple card design.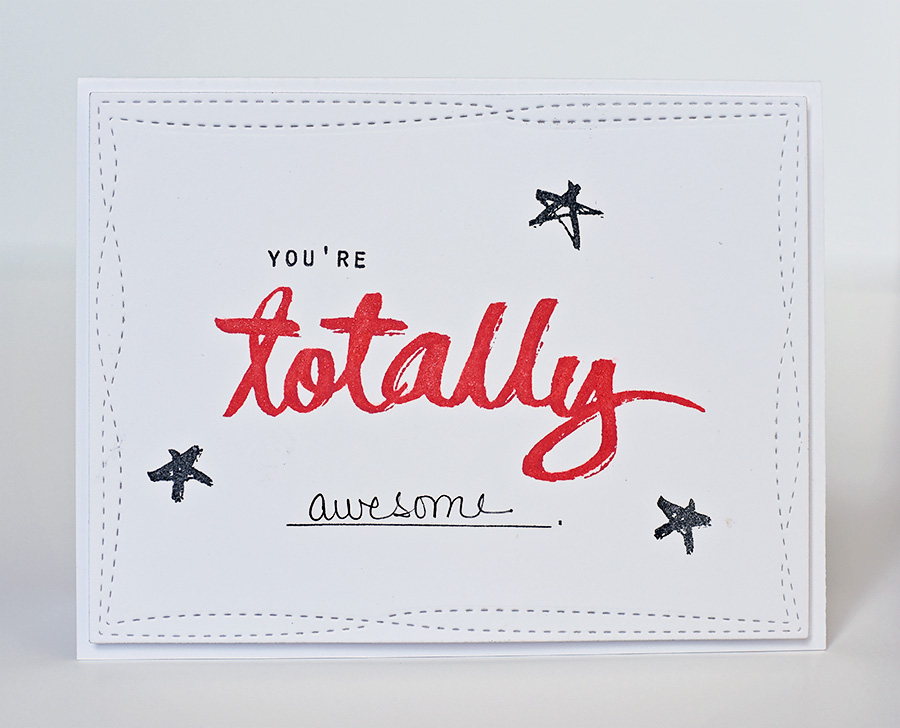 I'm so in love with the larger sentiments in the Precious Remembrance Shop store and the ones in the Totally stamp set are no exception!  I chose to showcase this big, bold word from the set!  I cut apart the "you're" and the line so I could insert the "totally" in between the two.  It's so fun to think up words to fill in the blank!
With school days soon arriving, I can see this being used as a teacher card.  Black, white and red color combinations work well for school themed cards!
Until next time, happy stamping!