Happy Thursday stampers!:) I'm here to share more fun project inspiration using our Totally stamp set. I'm sure you've seen a lot of awesome ideas already from our designers, but if you missed any, definitely check our Pinterest for more inspiration!♥
Here's my card for today!:) Don't you think it's also perfect for masculine?:) I colored each triangles to add more pop of colors. I stamped some splatters as well using the Positive Thoughts stamp set. I heat embossed the word "totally" to make it sharper & darker since we have a busy background.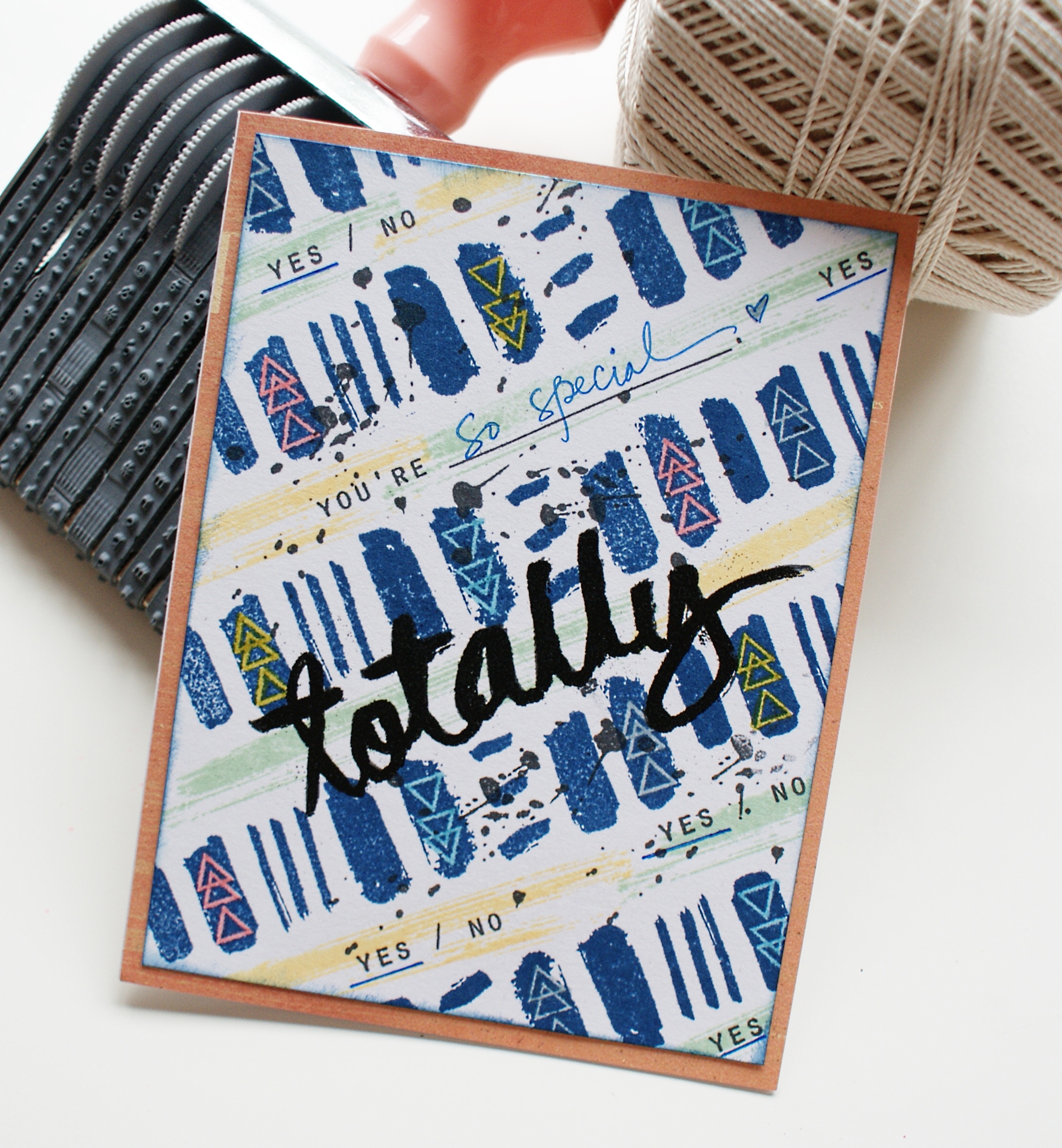 And what I love the most about this set is you can customize your sentiment. There's nothing more special than a handwritten / personalized note. Don't be scared to step outside your comfort zone, I admit, I don't like my handwriting sometimes.:( But hey! doesn't matter, it's  the thought that counts that will brighten up someone's day!♥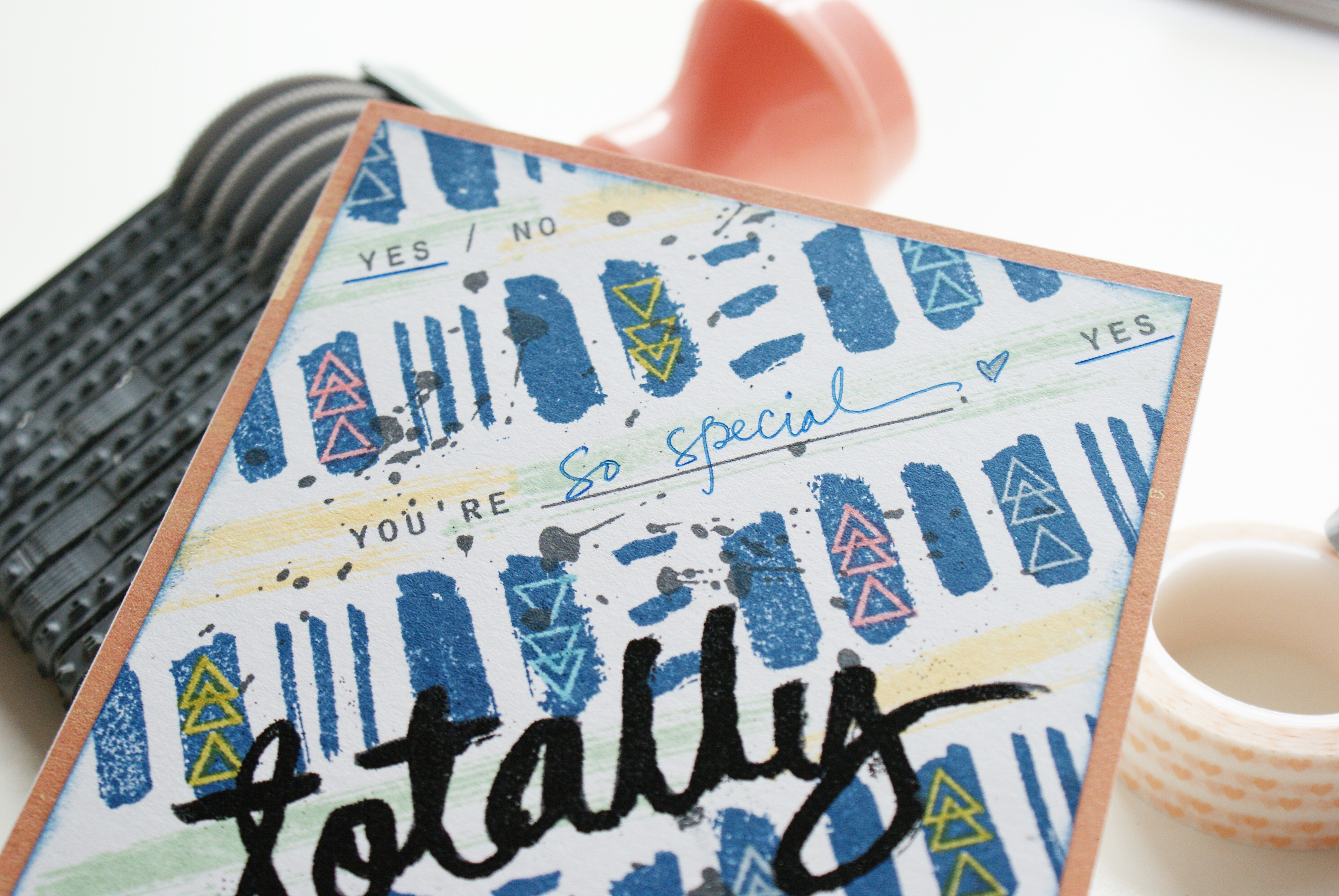 I hope you enjoyed today's project!:)
Stay tune! More ideas coming soon!
Thanks for stoppin' by!:)
♥ Dyane