Hello, friends!  Happy Friday!  It's Judy here with my final project card using the "Totally" stamp set.
Continuing on with our collaboration last week with Clique Kits, I decided to make another project using a journaling card from the August kit and two Precious Remembrance Shop stamp sets: Totally and Fall Colors.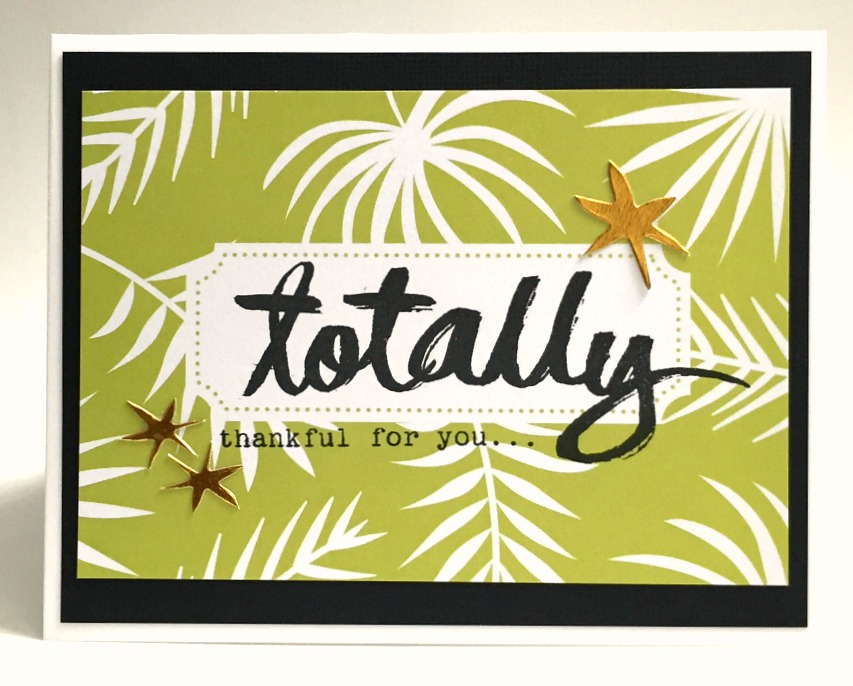 This card was super quick and easy to make!  I trimmed down the palm patterned card so I could put it on a black matte.  Next, I stamped "totally" in the open tag area…a perfect fit!  I added the "thankful for you" (from the Fall Colors set) and finished it off with a few gold stars from the August Clique Kits set.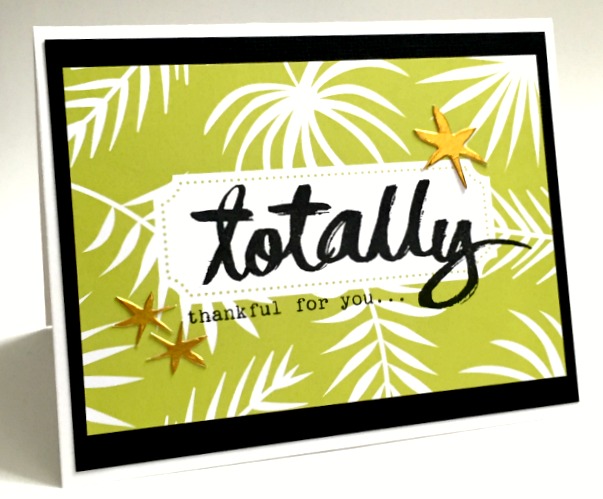 There you have it…a colorful, quick and easy thank you note!
I have to mention this, too…I recently purchased a Mini Misti and it made this process SO much easier!  I don't know about you, but sometimes my first stamped image is not as dark as I would like it to be.  Being able to re-stamp sentiments (especially thick ones like this) makes it look so much richer and cleaner than they would if I stamped them by hand!  I really love that tool.  I'm all about making my life easier!
That's it for me today…I hope I've inspired you to get your hands on this fun stamp set if you haven't already!  Have a great day!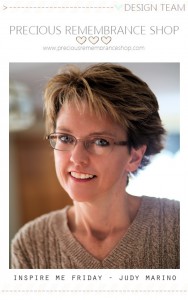 My blog: Judy's Card Corner