This is the time of year when we start digging into our creative stash for the holidays.  Handmade cards, handmade ornaments, and if we have time, handmade gifts.   Today I wanted to share a quick and easy project that can fulfill that gift need, or maybe keep it for yourself.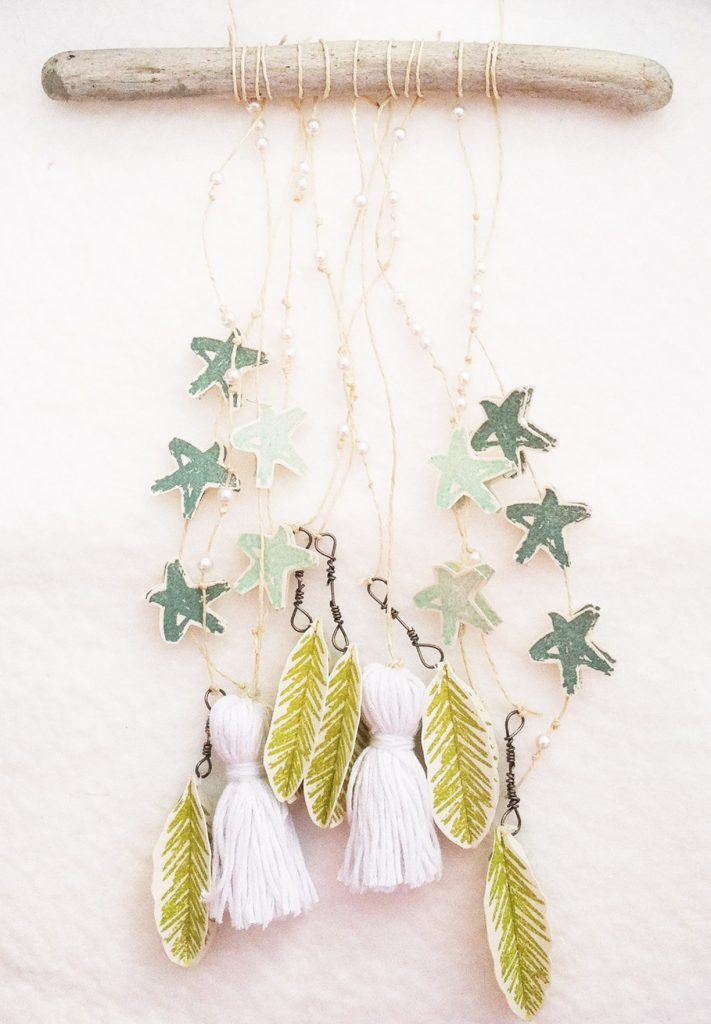 All the materials you will need for this project are as follows:
Precious Remembrance Stamps – OH Christmas
Ink
Driftwood or small dowel
Twine
Pearl beads
Needle/thread
Adhesive
Wire (optional)
Tassels or charms (optional)
Begin by tying the twine to the piece of wood.  String on beads, tassels/charms, and wire pieces.  Time to stamp!
Stamp as many stars and pine branch onto cardstock as desired.  Cut out each piece. (Note: To create the 3D pine branches, simply cut out two stamped pine branches.  Stamp image on the reverse side of each.  Cut 3/4 of the way up on one and 3/4 of the way down on the second piece.  Slide them together, through the cut, and fan out to create a "x" at the top and bottom.)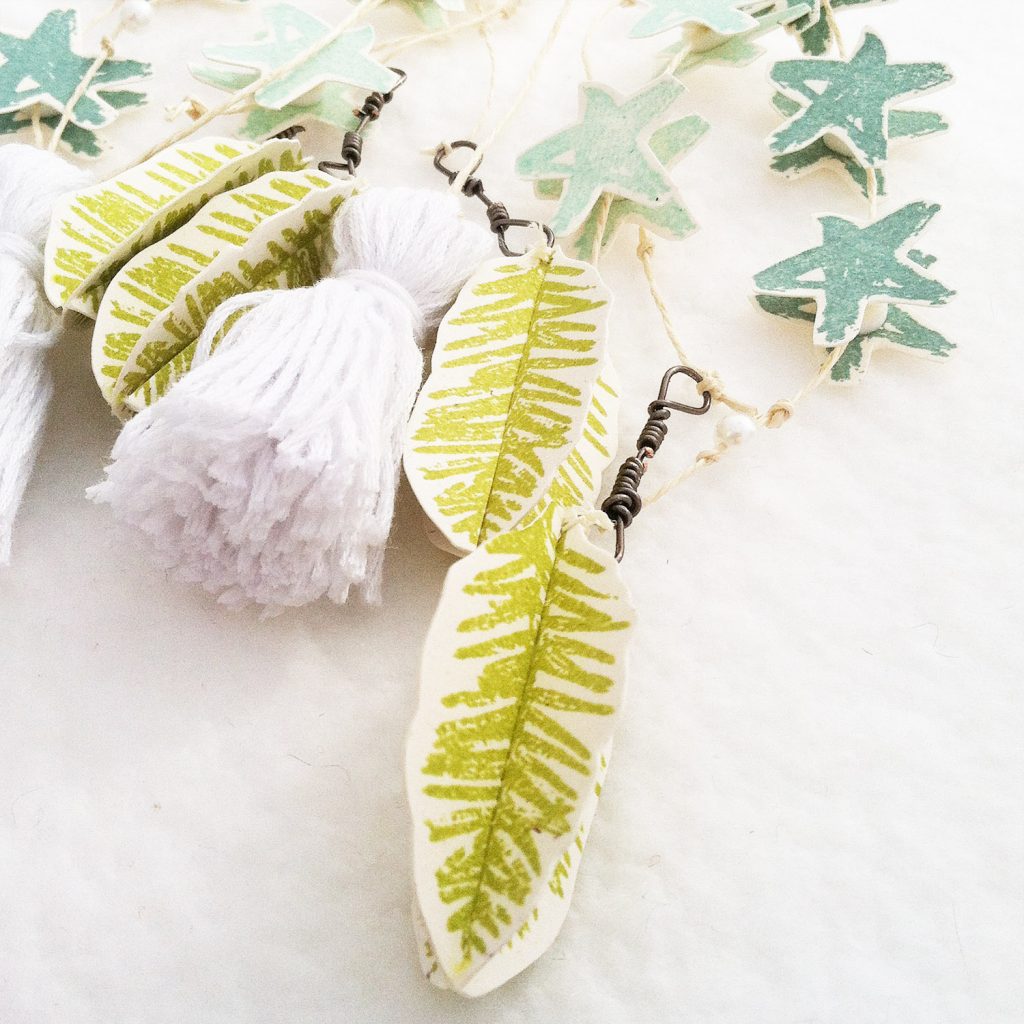 Attach the pine pieces to the wire attachments using a needle and thread.  Then, attach the stars to the twine using a double layer of 3d adhesive dots and two stamped/cut out stars.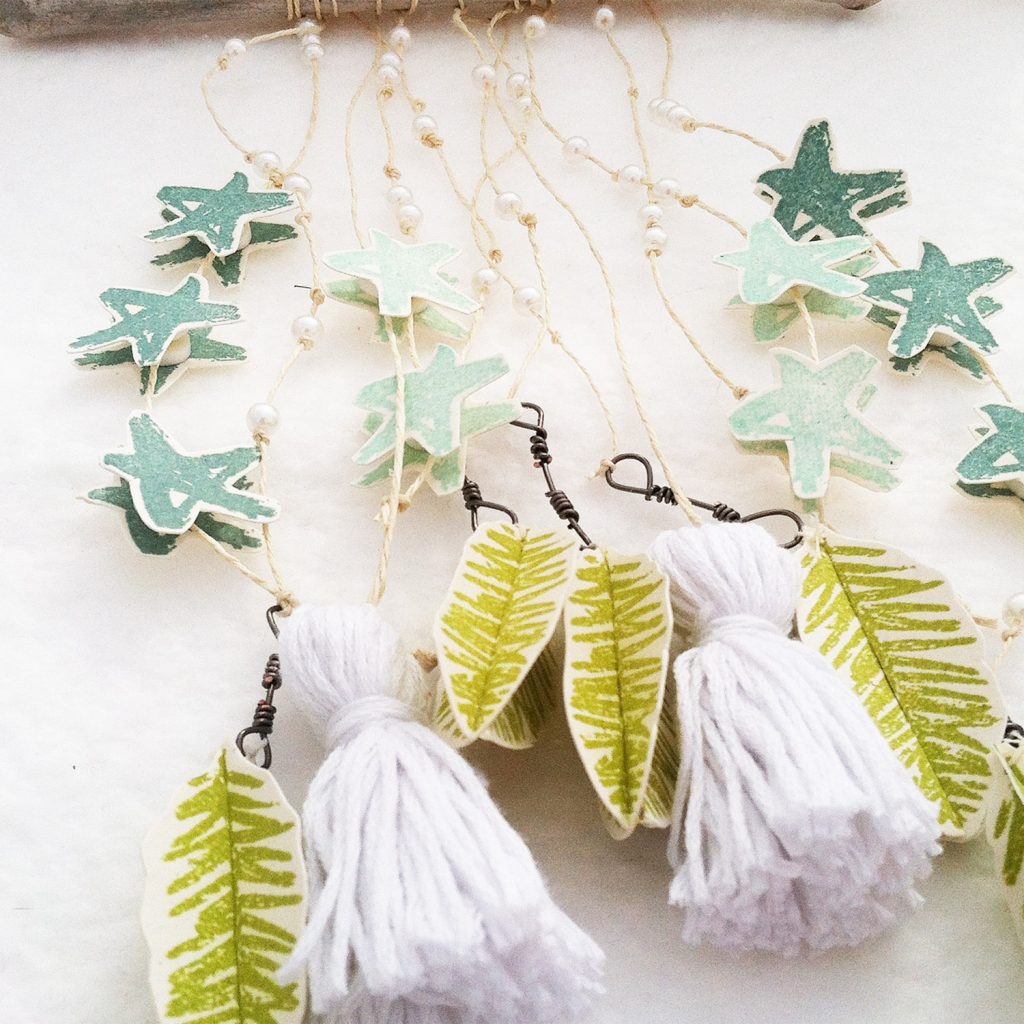 There you have it.  The wonderful thing about a project such as this is that it can have anything dangle from the twine in the color palette of your choice, using your favorite stamps and items.  Make it larger to add more detail, or smaller as an ornament on your holiday tree.