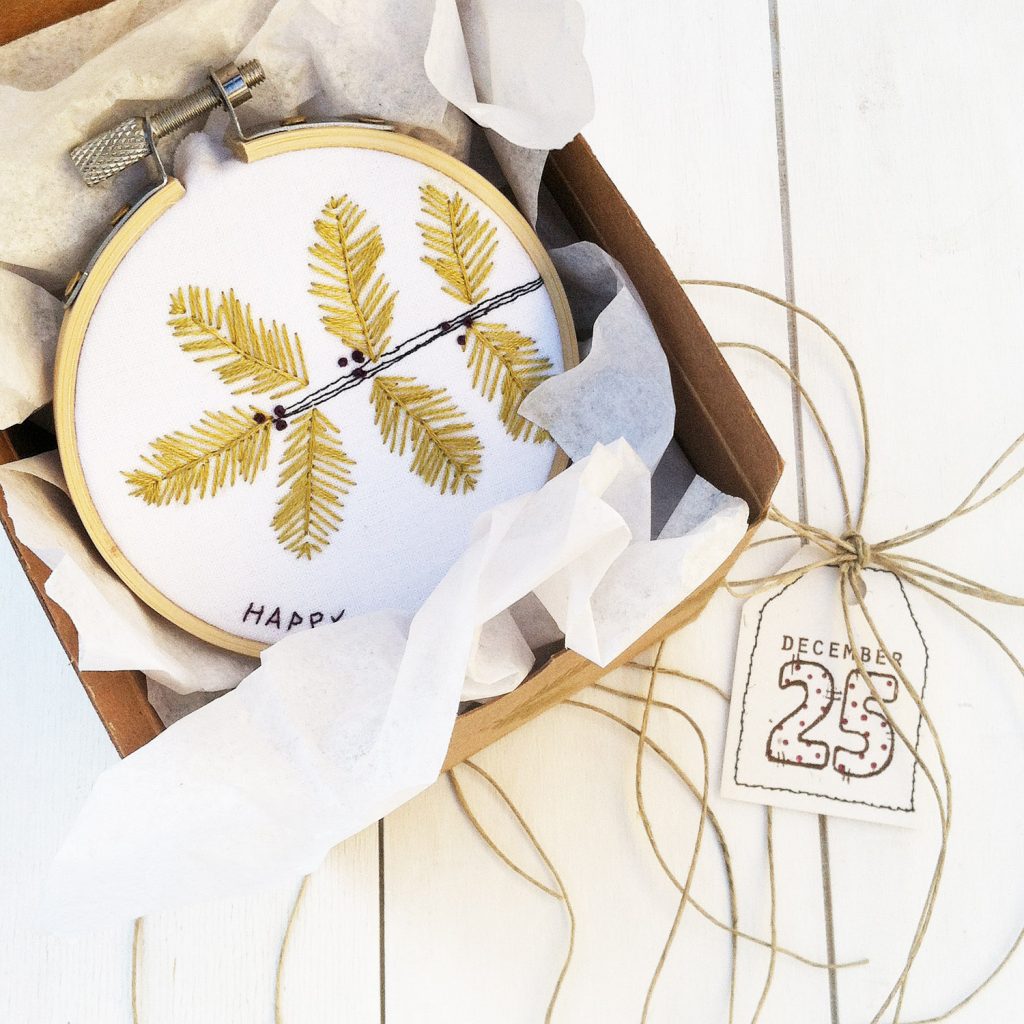 Over the past few months there have been many trips down the embroidery aisle at my local craft store.  The colors draw me in and I do not hesitate to add a few new shades of thread to my collection. 
For my second project, guest designing this month here at Precious Remembrance, I wanted to share a project where stamp and thread meet.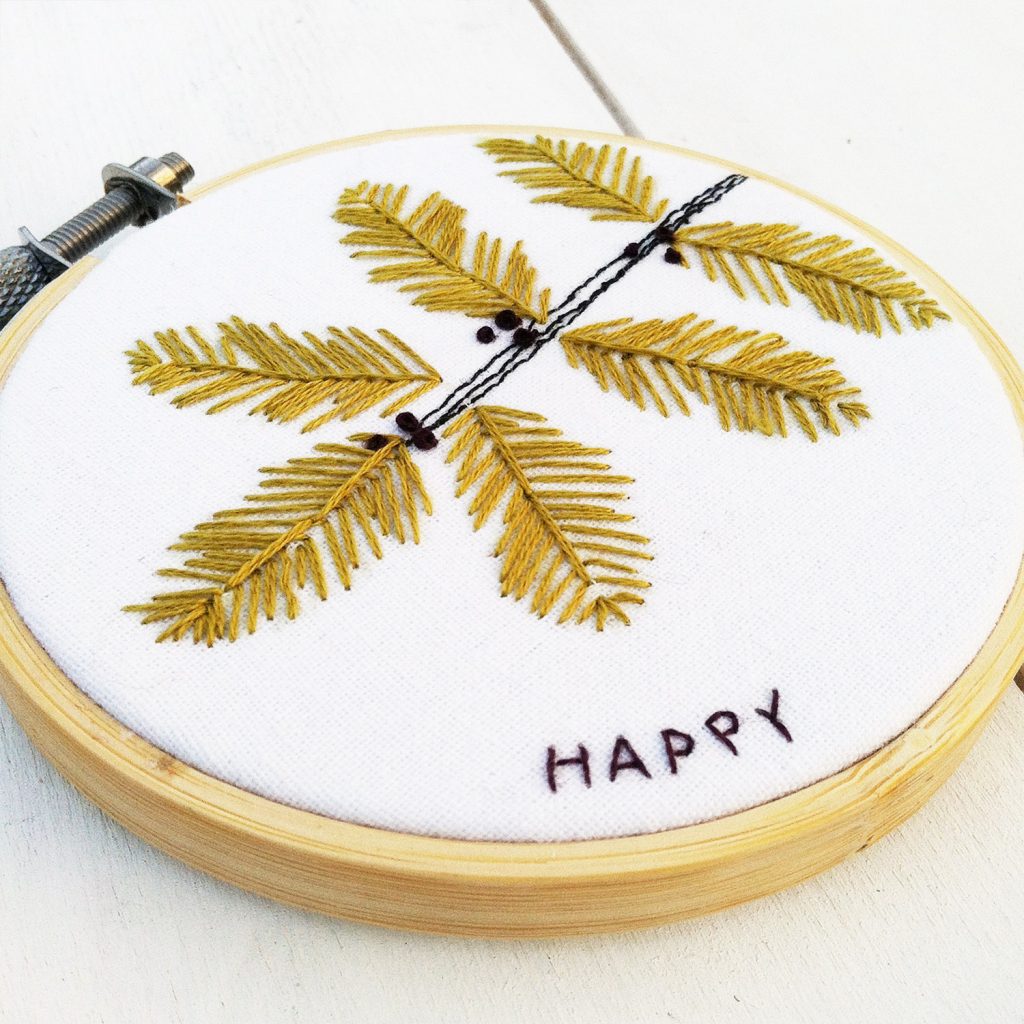 Begin with stitching a black threaded line across your fabric.  The length will depend on the hoop you are using.  Using pale ink, here I used grey, stamp the pine needles.   This is the point when you add the fabric to the hoop and secure it properly.  Now, time to stitch.  Use the stamped image as a guide for your needle and thread.  I also used a portion of a sentiment stamp in the Oh Christmas set to stitch "happy".  Added a few french knots and done.  To finish things off, stamped a gift tag and box.
I am not a seasoned embroider; however, with a few of my favorite stamps it makes the process much easier and consistent.
Have a wonderful day and see you back here again soon!